Cassiobury Court is a specialist residential drug and alcohol rehabilitation centre.
We maintain a 21-bedroom modern facility at our stunning Hertfordshire location. Within this residential treatment centre, we offer a range of effective treatment techniques to ensure your stay in a rehab centre is your last!
  Get In Touch
Are you suffering from an Addiction or Mental Health Disorder and need help? If so, Cassiobury Court are leading UK based experts in Residential Addiction Treatments and Mental Health Treatments. Find out how we can help by getting in touch with our friendly team today. You can either call our confidential helpline or request a callback by clicking on the below form.
We boast luxurious accommodation where each client has their own private room and receives delicious, nutritional meals each day.
Aside from your expert physical and psychological addiction treatment therapies, we also arrange social activities for you to enjoy during your downtime. These could include group runs or walks, film nights, quiz nights, and family visits should you wish to.
Residential Alcohol Rehab & Drug Rehab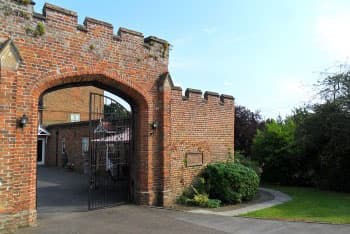 If you are suffering with an addiction to alcohol or drugs, then you may feel alone – you probably feel the same way if you are looking for information on behalf of a loved one.
At our residential rehab centres, each client receives our undivided attention with support available 24 hours per day.
You will be assured to know that each treatment programme is tailored around the client's needs to ensure a long-term recovery.
At our rehab clinics, you will recover from your addiction in a beautiful residential setting with discreet gardens around you.
If you are looking for information on how you can help a loved one, residential rehab centres offer a friend and family referral service and a family intervention service to support the process.
A Truly Unique Drug and Alcohol Treatment Experience
Cassiobury Court has been described as the UK's leading provider of residential treatment services. Why? Because we offer a range of services that offer the complete rehab package. This includes drug or alcohol detox, traditional & holistic therapies, aftercare, and relapse prevention.
We also insist on employing some of the UK's most gifted addiction therapists on an in-house basis. Why? Because this ensures you receive only the most effective and most up-to-date treatment techniques when you attend our residential facility in Hertfordshire.
Leading Drug and Alcohol Rehab Founded Upon The Principles of Abstinence
Cassiobury Court is founded on the simple principle of abstinence. This means you must be willing to give up drugs or alcohol for good when you attend our residential treatment programme. A mere desire to 'cut down' isn't good enough.
In fact, if you have no intention of living your life 'in recovery,' we may positively say that our services are not for you.
However, if you wish to live your life without drugs and alcohol, please read on, because what follows could be the most important message you ever hear!
Therapy Techniques We Provide At Our Addiction Treatment Clinic
When you attend Cassiobury Court's residential treatment centre, you are exposed to a programme that's crammed with highly effective treatment techniques.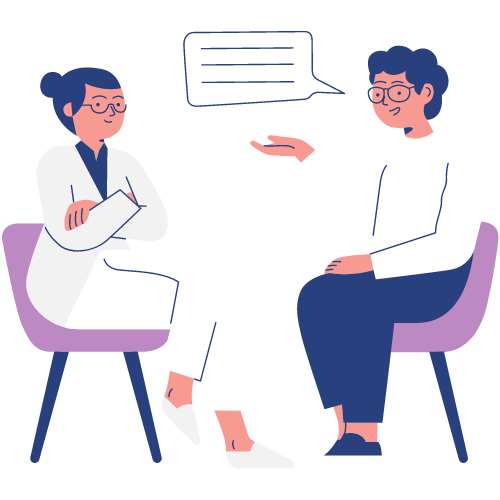 These techniques include cognitive behavioural therapy (CBT), psychotherapy, stress management, counselling, drug and alcohol relapse prevention, and a range of holistic therapies such as mindfulness, relaxation and sleep management, yoga, nutritional supplement therapy, fitness therapy, music therapy, and art therapy.
Each of these therapy techniques is uniquely valuable for people looking to tackle drug and alcohol addiction.
We select each therapy based on rigorous testing and from the feedback we receive from our clients during the pre-screening assessment which we'll arrange with you after you've contacted our admissions team.
This will enable us to create the most beneficial addiction treatment programme for your specific needs, helping you to achieve the most effective recovery from drug and alcohol abuse.
If you are suffering from alcohol and drug addiction, our residential alcohol rehab centre will provide you with an experience which will change your outlook on life and allow you to live a substance abuse free lifestyle.
Out-Patient Alternatives Combined With Residential Rehab
The other treatment option is out-patient therapy. This means you receive treatment during the daylight hours but return home following the conclusion of daily sessions. Out-patient treatment is most effective when combined with residential treatment.
Out-patient treatment's main disadvantage is that the client is not entirely removed from his or her 'using environment' when treatment is undertaken. This means the risk of relapse is particularly apparent during an out-client treatment programme.
If you're returning home each night after undergoing your drug and alcohol treatment, you're returning to a potentially negative environment which could be stressful and detrimental to your recovery.
However, the provision of out-patient treatment is particularly successful when combined with residential treatment. In fact, we do not recommend residential treatment that's lacking in the provision of out-patient treatment.
Why? Because once residential treatment concludes, it's highly likely the client will require ongoing support upon his or her return home. For this reason, Cassiobury Court offers a free 12-month aftercare programme for each client who completes our residential treatment in Hertfordshire.
Residential addiction treatment is highly effective as you're removed from your familiar environment of home and placed in a recovery focused setting with other people who are in a similar situation to you.
You're surrounded by excellent recovery workers who are motivated to help you achieve your long-term recovery and will guide you every step of the way.
Not only will they deliver exceptional evidence-based therapies, but they will also take care of your laundry and housekeeping, and make sure that you enjoy nutritious meals every day to aid with your rehabilitation.
Our residential treatment centres really are the very best place for you to undergo your addiction treatment. If you've attempted to recover from drug and alcohol abuse in the past but have unfortunately failed, don't be too hard on yourself.
Unless you've joined a residential drug and alcohol treatment centre like ours, you haven't given yourself the best opportunity to succeed in your long-term recovery.
Taking The Next Step For Our Addiction Treatment Programmes
To discover how we are able to assist you in your fight against drug and alcohol addiction, contact us today on 01923 369 161.
Alternatively, you can text HELP to 83222 or email info@cassioburycourt.com.