Our cocaine rehab programmes have helped many people recover from cocaine addiction.
Recent figures from the ONS show that cocaine deaths rose by 7.7% among men and 26.5% for women in 2019. This is the highest number of deaths since records began in 1993.
Experts say this is due to the increase in cocaine purity that's now flooding our streets from abroad. Cocaine is highly addictive. Cocaine itself is a stimulant.
When you consume cocaine, you will feel immense but extremely short-lived pleasure. If you become addicted to cocaine, you will soon begin to experience the many negative consequences associated with cocaine addiction.
Going to a cocaine rehab centre is perhaps the most effective method of beating cocaine addiction. At a cocaine rehab centre, you will receive a vast amount of medical assistance and therapy.
Expert therapists will help you reverse the damage your cocaine addiction has inflicted on your life. You will also begin to establish healthier routines that will allow you to avoid relapse for the long term.
Quick Access
See below information about cocaine rehab in general as well as the service we provide if you decide to choose Cassiobury Court as your Cocaine addiction treatment provider.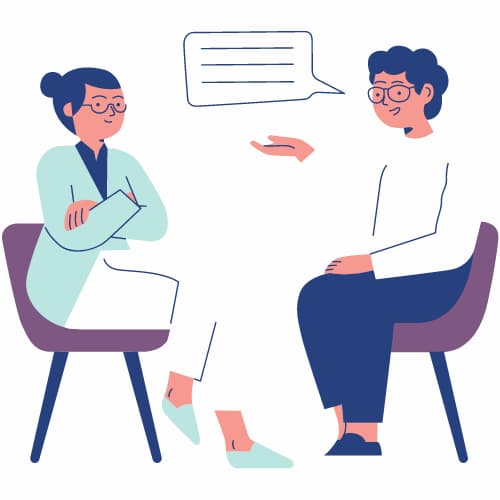 The rise of cocaine addiction
When you consume cocaine consistently over a relatively short period of time, dopamine pathways will form in the brain. It's these pathways that give rise to cocaine cravings and addiction.
When you go to rehab, you will take part in workshops where you will learn about the neuroscience relating to cocaine addiction. A cocaine rehab will begin when you are admitted into a residential facility. Here, you will live within the treatment clinic for around 14-28 days.
Following the completion of this stay, you will then continue to receive support through our aftercare programme which involves a team of health professionals from our centre who will keep in regular touch with you after you leave the centre.
You will also be encouraged to attend mutual support groups such as Narcotics Anonymous or Cocaine Anonymous. This continued commitment to your recovery ensures relapse is kept at bay during those delicate initial months of your recovery.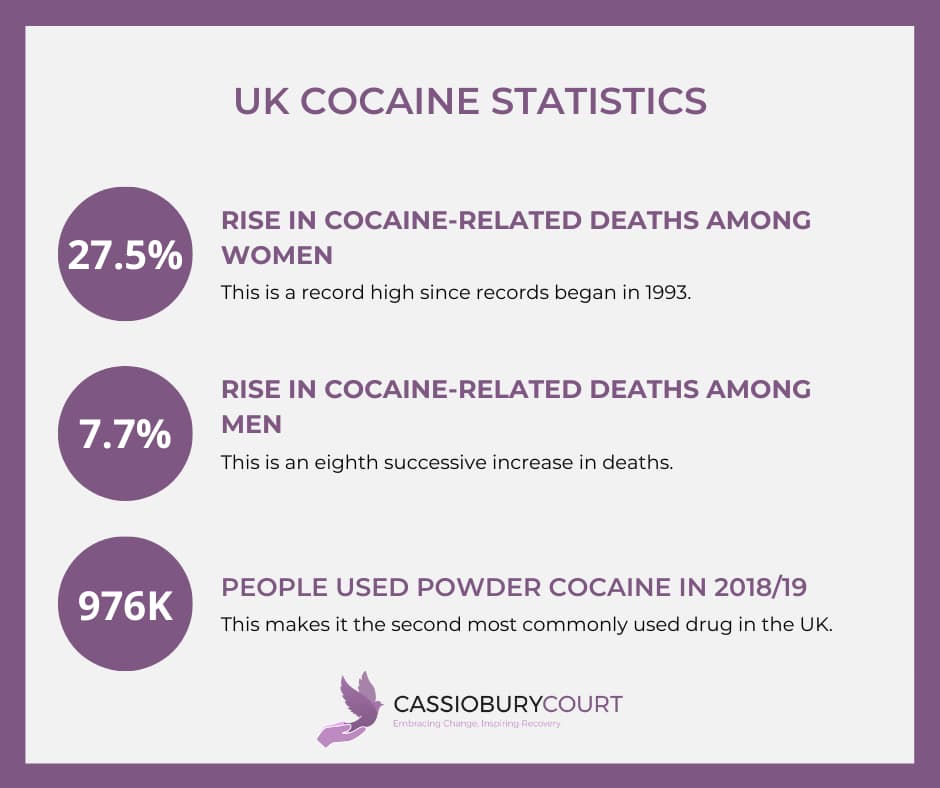 Inpatient cocaine rehab
Residential treatment takes place when you leave your home and admit yourself into a facility for the duration of your cocaine rehab programme. This form of treatment is superior to outpatient treatment because you are completely removed from your cocaine addiction triggers.
Your access to cocaine is totally cut off whilst you undergo your treatment. Residential treatment is well suited to those of you who are acutely addicted to cocaine. If you have tried to stop using cocaine on multiple occasions but failed, then going to a residential cocaine rehab clinic is advisable.
Cocaine addiction is a powerful disease of the mind. Your cocaine use becomes impulsive and you cannot stop using cocaine even when you do not wish to continue its use. Your body builds up a tolerance for taking cocaine.
This means you must take a higher dose in order to satisfy cravings for cocaine – and this often how cocaine abuse can lead to serious health problems, both mental and physical.
Some of the side effects of cocaine are paranoia, insomnia, depression, and even high blood pressure.
Attending a private inpatient rehab clinic is highly confidential. Most clinics do not require a GP referral meaning you may conceal your cocaine addiction from your official medical records that could be assessed in future by your employer or your medical insurer.
Evidence of a past cocaine addiction could result in you paying higher premiums for medical insurance or could result in you losing out on a potential job offer. Going to private residential rehab clinics allows you to entirely avoid this occurs due to the strict confidential rules that are put in place.
When you attend a private residential clinic, you will benefit from an en-suite bedroom. You will have in place all the amenities you could possibly require when undertaking drug rehab. This allows you to focus solely on your recovery. You will eat highly nutritious food and all your care needs will be met by highly trained medical professionals.
How many days or weeks does cocaine rehab require?
Attending a residential cocaine rehab centre requires an investment of time. You should expect to invest at least 10 days of your time. Generally, the more time you invest in rehab, the better the results you should expect in terms of cementing your long term addiction recovery.
At Cassiobury Court, we find the optimal amount of time to spend in rehab is around 28 days. If your cocaine addiction is sufficiently acute, you may be advised to remain at the rehab centre for a longer period of time, although this is relatively rare.
Treatments available at a cocaine rehab centre
Over the course of your cocaine rehab programme, you will benefit from many different services. When you enter the rehab centre, you will be assessed both physically and psychiatrically.
The psychiatrist will determine the history and severity of your addiction to cocaine. He or she will also determine any possible dual diagnosed mental health problems you may be experiencing such as depression, anxiety and bipolar disorder.
Following the assessment, you will begin to detox. Cocaine abstinence will cause several psychological withdrawal symptoms, however, none of these withdrawal symptoms is physical in nature.
This means undergoing a cocaine detox is entirely safe from a medical standpoint. There is no risk of you suffering from a seizure. However, the psychological withdrawal symptoms are nevertheless testing, and powerful cravings will cause you to experience mood swings and sleeping problems.
Whilst you detox, you will engage in daily therapy sessions such as Cognitive Behavioural Therapy CBT. You will take part in workshops and also learn the science of cocaine addiction. You will take part in group therapy. Here, you and your peers will discuss your experiences with addiction and work out ways of restructuring your life so your recovery is not hampered by relapse. You will also benefit from traditional individual therapy sessions. Also known as 'one-to-one' therapy, this is where you discuss your more intimate feelings in confidence with a qualified therapist.
Treatment for cocaine addiction comes in many forms but the most common method is through the use of cocaine rehab programmes, like the one we offer at Cassiobury Court. We have many treatment services available for cocaine users or people suffering from any other type of drug abuse.
Get in touch today
Cassiobury Court's admission team is here on hand to assist your transition into recovery. For a free assessment and evaluation of your likely treatment needs, get in touch today.
Like any drug addiction, we offer free guidance and help for anyone struggling with substance abuse.
We also advise on the best possible residential treatment options, that's absolutely tailored to meeting your needs during your cocaine addiction programme.
Our rehab centre in London is one of the leading addiction treatment centres in the UK, get in touch with our team now to discuss the cocaine rehab programs we offer and possibly talk about a suitable treatment plan which suits your current needs. Call us on 01923 369 161.
Sources:
https://www.theguardian.com/society/2020/oct/14/drug-deaths-have-hit-record-high-in-england-and-wales-says-ons
https://www.talktofrank.com/drug/cocaine
Frequently Asked Questions