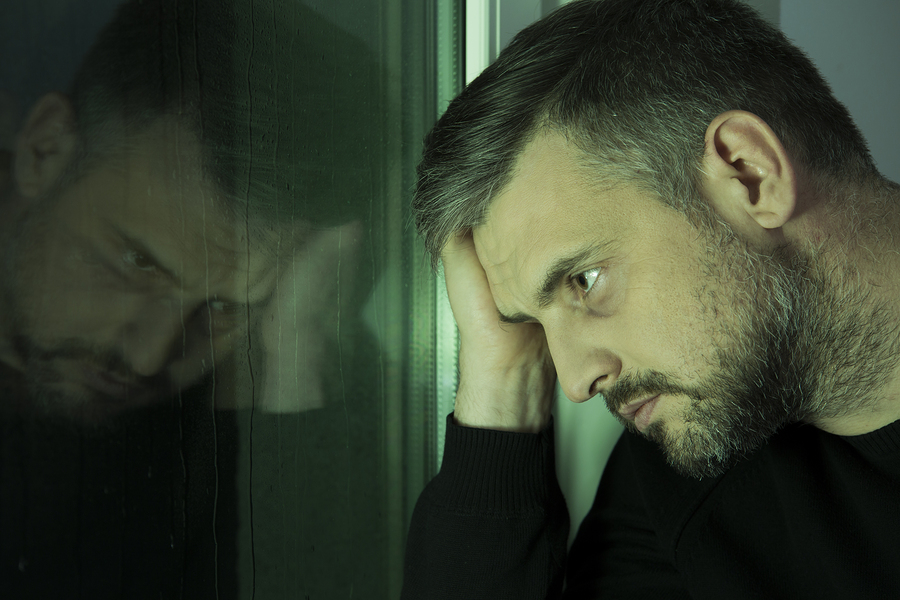 Recent NHS Digital figures have shown that three times more patients with cocaine-induced mental disorders are being admitted to hospitals in England today than there were a decade ago.
According to these statistics, whilst there were 5,148 hospital admissions in 2007/8, in 2017/18 this number had climbed to a terrifying 14,470 – or 40 people per day.
According to Professor Adam Winstock, a consultant psychiatrist and addiction medicine specialist, these findings are not surprising, given government cuts to medical services, and the increased availability of higher purity cocaine.
"When a rise in people seeking treatment for dependence coincides with drastic cuts in funding and decimation of NHS addiction services it's a tragedy," he said.
"There are many reasons for seeking treatment, and mental and behavioural disorders due to cocaine are varied, but the risk of experience of almost all of them are dose dependent – the more of the drug you take and the more frequent you take it, the higher your risk of experiencing them."
Contributing factors
There are a variety of reasons that cocaine-induced mental disorders might be on the rise, particularly in the UK, including:
The UK is currently the cocaine capital of Europe
It is not a coincidence that there has been a rise in mental disorders triggered by cocaine and a rise in the availability of high-purity cocaine in the UK in recent years. People in Britain use cocaine more than in any other part of Europe, and drug deaths from cocaine reached their highest ever numbers over the past year.
Addiction rehabs are being closed
Reported by the Guardian, the number of publicly funded addiction rehabs in Britain shrunk from 195 in April 2013 to just 139 this year – and this number looks to decrease further, should public health funding continue to decline at its current rate.
Fewer clinics and specialist services mean that there are fewer opportunities to work with and treat cocaine addicts at any stage of their addiction, meaning that only the most serious cases are getting looked at. Often by this stage chances of recovery are diminished, and so the problem persists.
University of York mental health lecturer, Harry Sumnall, said: "It is perhaps unsurprising that people who experience problems with cocaine are presenting directly to hospitals in the absence of these protective services."
Hospitals and GPs are not equipped to conduct addiction interventions, meaning that the support received by addicts will be basic at best, and will most likely just deal with the immediate problem whilst allowing the bigger issue to develop.
Reduced stigma
In recent years, the stigma associated with taking cocaine has lessened. More people have started to take it and talk about it, particularly those in the public eye and this has a knock-on effect on how 'bad' the drug is perceived by the general public.
Whilst heroin and crack cocaine is seen as the sole preserve of 'addicts' cocaine is often perceived as glamorous thanks to its association with young professionals and celebrities.
Mental health services are still underfunded
Since 2013, politicians from all major parties have agreed that the funding gap between mental health care and physical health care must be closed, creating a 'parity of esteem' that will see mental health sufferers achieve equality with those suffering from physical illnesses. However, according to research conducted in 2018 by the Royal College of Nursing, only 17% of mental health nurses in the UK believe that this gap has been closed.
With serious under funding causing a lack of support for those with mental illnesses, these people are far more likely to be vulnerable to illegal drug use. If using drugs causes further mental health issues, there is no frontline support to help and divert sufferers from the path that they are on.
This vicious cycle makes those with existing mental health conditions far more vulnerable to this type of addiction, and those with addictions more vulnerable to mental health conditions.
Changes in cocaine supply and purity
According to a United Nations report published in September 2018, "enough coca was grown [in Colombia] to produce 1,379 tonnes (1,520 tons) of cocaine – up 31% in 2016."
An increased supply of cocaine is flooding Europe at the moment and giving rise to more sophisticated networks of criminals who are able to access and trade higher purities of the drug with the general public.
City-based dealers have started new methods of drug distribution, including the county lines phenomenon – where young and vulnerable adults are recruited in smaller towns to sell drugs for them.
How does cocaine affect your mental health?
Cocaine has a range of side effects, both short and long term. In the short term, the drug causes irritability, panic attacks, restlessness and paranoia, and can even cause psychosis if taken in high enough doses, or for a sustained length of time.
Cocaine psychosis
Cocaine psychosis is most commonly caused by snorting or smoking cocaine but can also occur in those who have taken the drug excessively. In fact, over 50% of those who have used cocaine have reported some sort of psychosis-related effects. Psychosis involves visual or auditory hallucinations, or both, and can last anything from a few hours to a few days.
Many believe that cocaine-induced psychosis is caused by a lack of dopamine in the system, which can also cause things like bipolar disorder and schizophrenia in the long term.
Cassiobury Court
At Cassiobury Court, we can provide you with support relating to cocaine addiction and cocaine-induced mental health issues, from detox right through to aftercare. You'll work with our dedicated recovery team to detox safely and comfortably from the drug and be able to get addiction help and support via various therapeutic methods. Clients receive 12 months of free aftercare support to help them through the difficult early days post-rehab.
We can be reached on 01923 369 161 or you can text HELP to 83222 to find out more about the services we offer.