The heroin rehab treatment programme at Cassiobury Court helps people with a Heroin addiction to recover.
Heroin is from the opiate drug family. Heroin is derived from the opium poppy which primarily grows in southern and central Asia. Users can inject, smoke or snort heroin. Once the heroin is consumed users experience an feeling of euphoria and relaxation.
Heroin rehab treatment
Cassiobury Court has developed an unique heroin rehabilitation programme. The heroin detox and rehab programmes tackle both psychological and physiological aspects of the heroin addiction.
Heroin detox will have severe withdrawal symptoms. The symptoms can last for around 2 weeks after any heroin was last taken. Cassiobury Court is a residential rehab clinic so clients are monitored 24-hours a day by medical staff. During the detox from heroin you could be offered prescribed drugs which will help with the pain of the withdrawal symptoms.
Once withdrawal symptoms start to decline, counselling and therapy sessions will begin. These sessions will explore the reasoning behind the addictive behaviour and to help identify the triggers that cause or set off the addiction. We can also offer family-based therapy sessions where friends and  family can attend the clinic to help with your recovery.
Therapy sessions are conducted by qualified team members such as psychotherapists and psychologists. Therapy can be one on one with our resident therapist or alternatively within groups of other clients.
Once therapy sessions are completed a bespoke relapse prevention plan devised. Our clients are encouraged to contact Narcotics Anonymous once the detox and heroin rehab has finished. Cassiobury Court offers a FREE 12 month aftercare package following completion of the heroin rehab programme.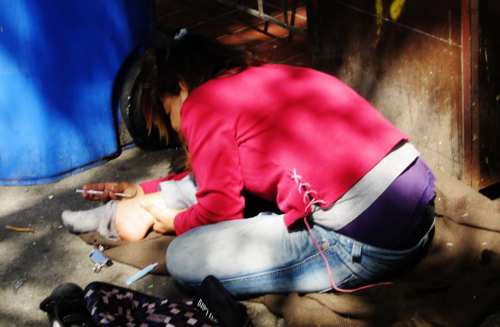 Are you a family member of a heroin addict?
If you have a family member that is addicted to heroin we offer an intervention service. Call today on 01923 804 139 to enquire.
Access heroin rehab today
Call today to find out further infomation.  Call now on 01923 804 139.  Alternatively please complete the enquiry form and a member of the admissions team will be in contact.