Drug and Alcohol Rehab London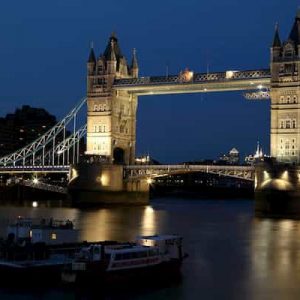 Cassiobury Court is a CQC registered drug and alcohol rehab clinic in London. The clinic provides a wide array of specialist treatments which are strictly evidence-based treatment options designed to help individuals recover from drug addiction or alcohol addiction.
The recovery programmes we have available include a full medically assisted detox to remove harmful toxins from your system along with counselling and therapy sessions which will give you the support needed during rehab whilst giving the tools to achieve long term recovery from your addiction.
Our proximity to central London makes us one of the first choices for individuals looking for drug and alcohol rehab clinics in London. Get in touch with our team now to find out why residential drug and alcohol rehab in London is the correct choice for treating addiction.
Effective drug and alcohol rehab clinic near London
Cassiobury Court
Richmond Drive
Watford
Herts
WD17 3BH
Landline: 01923 369 161
E-mail: info@cassioburycourt.com
We are conveniently situated on the outskirts of Watford, just 15 minutes away by train from Central London and 5 minutes from the M25. We are close to the newest train station at Watford Junction.
The house that once made up the residence for the 1st Earl of Essex at Cassiobury estate was built in and around 1674 – 80 our main living residence was once the riding stables and later used as a hunting lodge. This building has been converted into spacious living accommodation.
We have the facility to collect clients and escort them to the treatment centre. This is an additional service and will be costed according to mileage.
About our Drug and Alcohol Rehab London Treatment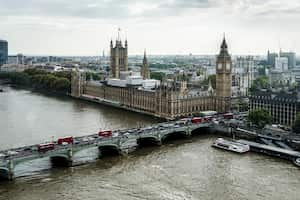 Fortunately, Cassiobury Court offers a comprehensive drug and alcohol rehab London programme for residents caught up in the madness that is drug and alcohol addiction.
Within as little as twenty-eight days we can re-set your physical and emotional state so you are entirely drug and alcohol-free. Furthermore, all of our London rehabilitation programmes offer an unbelievable year-long aftercare programme free of charge.
This programme is activated whether you stay at our residential rehab centre for seven days or six weeks. At Cassiobury Court, we firmly believe that a tailored aftercare programme is essential for long-term drug and alcohol recovery.
Getting To Know Yourself In Rehab
For many addicts, there is a reason for their addiction, and how they fell down the deep hole of alcoholism and/or drug abuse. For some people, it might have been a hidden trauma, and for others, it might be a co-existing mental health issue.
After your medically assisted drug and alcohol detox, through post-rehab, we help you arm yourself with coping mechanisms and treat co-existing mental health issues.
We have a range of rehab treatments to help with your drug and/or alcohol addiction – each treatment plan with include holistic therapy sessions to eliminate any addictive behaviours.
How Does Drug and Alcohol Rehab In London Work?
You might be looking for help at the moment, as you are on this page because you might be worried about the fact that you might be suffering from alcoholism and/or drug abuse – and with good reason because alcoholism and drug abuse are diseases that have a very high risk of leading premature deaths.
Although Alcohol may have sensible guidelines to avoid health risks, heavy drinkers have a higher risk of becoming dependent on alcohol with drug users experiencing the same risks with prolonged drug use.
What will happen once your brain is fully dependant on drug and alcohol abuse and you decide to stop drinking, are is drug and alcohol withdrawal symptoms?
The symptoms get worse the more addicted to drug and alcohol you are. Withdrawals can be severe and symptoms can include sweating, shaking, nausea and high levels of anxiety.
This is exactly one of the reasons why you should undertake treatment at a drug and alcohol rehab centre, and not try it at home by yourself.
We offer drug and alcohol detox as the first step of our Drug and Alcohol Rehab Process.
Detox is the process of clearing your body from harmful toxins. These toxins include traces of drugs and alcohol that are still in your system. The detoxification process is simply to abstain from drugs and alcohol until your body is fully cleansed of the substances.
We have a medical team available round the clock to administer medication in case the withdrawal symptoms become that bad – in comparison to doing it yourself.
Many people still stigmatise addiction, and this is one of the reasons why people still won't look for help when they need it the most. However, at Cassiobury Court, we believe wholly that addiction is a disease.
As drugs and alcohol tend to affect your brain and it's ability to think straight. Drugs and alcohol push the dopamine creation in your brain, which will lead to feelings of happiness and wellbeing.
Your brain, however, will have to readjust and rebalance. This is often when drugs and alcohol wear out, and you feel extremely unhappy and depressed. This is because your brain is rebalancing itself.
As those re-balance periods are extremely unpleasant and become worse after a prolonged period of use, many users feel they will only feel normal again after re-using the substances.
This vicious cycle will lead to your body being so used to the levels of drugs and/or alcohol in your body, which makes you addicted.
Breaking the circle of addiction will be difficult and challenging. That is why you must look for help. We offer these services at our drug and alcohol rehab centre in London.
How Can You Make Withdrawl More Bearable?
One sure sign of drug or alcohol addiction is the occurrence of 'withdrawal symptoms' when you attempt to beat your addiction. These symptoms vary between substances, but the common theme is intense discomfort causing the addict to relapse.
When you attend Cassiobury Court in London you receive a psychiatric examination. You have then prescribed medications allowing you to detox without suffering acute withdrawal symptoms. This process is known as detox. Because you receive treatment entirely within our luxurious eighteenth-century building, the psychological urge to relapse is all but absent throughout the rehabilitation period.
What Other Mental & Behavioural Disorders Do We Treat?
As well as drug and alcohol rehab in London, we also treat a range of mental health disorders and behavioural addictions.
Mental health disorders include obsessive-compulsive disorder, eating disorders, anxiety, and depression.
Typical behavioural disorders we treat include gambling addiction, eating addiction and sex addiction.
Do You Provide Alcohol and Drug Detoxification in London?
Are you finding it difficult to reduce your drug and alcohol consumption alone? Rehabilitating from substance abuse or further addictive behaviours is a challenge in itself, never mind attempting to do so alone.
Yet, do not give up just yet, as there are many rehab treatments available, local to London, offering extensive drug and alcohol detox programmes; paired with alternative addiction treatments for the greatest success.
Here at Cassiobury Court, we offer recovery programmes, with a large focus on both physical and psychological treatment options. Here is where our leading drug and alcohol detox plan and our specialised therapy sessions come into play, helping to slowly rehabilitate those in need.
Therefore, if you're searching for a drug and alcohol detox in London, consider our residential treatments, based at our local rehab facility.
Why Should You Complete A Drug And Alcohol Detox?
Consistent consumption of both drugs and alcohol is highly dangerous on the body and mind.
Once addictive behaviours develop, where limited control is present, it is more than likely that high doses of substances will also be consumed. With this in mind, you can imagine the extent of harm and pressure placed on the body.
Although this harm cannot be reverted, medical intervention can step in to diminish an addiction, in the form of a drug and alcohol detox. Completing detox is initially the first stage of a rehab programme.
This treatment option carries great weight on the overall recovery probability, shining the light on a client's ability to work through withdrawal symptoms.
A drug and alcohol detox programme can be a difficult addiction treatment to complete. Many individuals will want to give up as unbearable withdrawal symptoms creep in.
Yet, that's why it's highly important to attempt recovery at a London based rehab facility, observed by medical professionals. This will increase your chances of completing a detox programme, from start to finish, along with ensuring your health isn't jeopardised.
One of the biggest benefits of a drug and alcohol detox is the results you can achieve.
Once the body has been detoxified, you'll feel ready to complete any necessary alternative addiction therapies. Susceptibility to long-term recovery will be advanced, motivating you to fully disconnect from drugs and alcohol, far into the future.
Start your drug and alcohol detox in London today, from our residential facility here at Cassiobury Court. Feel free to contact our team to discuss how a detox programme fits into a comprehensive rehab plan.
How Are Drug And Alcohol Detox Programmes structured?
When helping with drug and alcohol addictions, one of the most important stage of the rehab process is detox. This means to rid the body of any trace of the substance. Drug and alcohol detox is best done in a controlled environment in the presence of trained medical staff.
The first step of detox is withdrawal. The nature and severity of the withdrawal symptoms vary, depending on the particular substance that was being used, as well as the frequency of use, and the effects of de-tox on the individual. We operate a Rapid Detox Plan.
We have a ten-day reduction detoxification plan. After an in-depth consultation with our clinical psychiatrist, our clients are then monitored by trained staff.
It is important to remember that a drug or alcohol detox plan can depend on what type of drug is being used. Click here for more information on different categories of drugs.
In some cases, prescribed medication is available to reduce withdrawal symptoms. Our psychiatrist will prescribe suitable medication in decreasing amounts until you are drug-free.
Our psychiatrist is current with the relevant studies in de-tox and will prescribe the recommended amount of vitamins and supplements to aid you through your recovery.
Our psychiatrist is available for on-going assessment – for more information click here.
We incorporate various therapies in our drug rehab programme to help with the psychological distress that the individual may experience whilst detoxing.
Here are some of the substances we can help with:
Do You Offer Alternative residential treatments Near London?
Alongside completing a drug and alcohol detox at our London based rehab facility, most clients will benefit from completing alternative addiction treatments. These alternative addictive therapies will work on the psychological and social connections clients have to drugs and alcohol.
Once an initial detox has been completed, the body will be prepared to cope without drugs and alcohol. Yet, this additional stream of treatment will ensure that the mind is also ready to overcome addictive behaviours, thoughts and feelings.
Common treatments encouraged at our London based centre include cognitive behavioural therapy motivational therapy, therapy sessions individually, within a group setting and with family members, along with any requirement of medication.
This approach of combing a drug and alcohol detox programme with psychological intervention will ensure holistic healing is probable; thus minimising any connection clients have on a deeper level to hazardous substances.
Likewise, for many clients, drugs and alcohol have been used as a coping mechanism, usually to overcome mental health episodes. Our residential treatment options will provide all of the tools, along with healthy coping mechanisms to return home, addiction-free.
What Are The Benefits Of Receiving Immediate Addiction Treatment?
For some clients, the aim to find free NHS addiction services, based at a London located hospital will be set.
This route to addiction treatment is of course cost-effective. Yet, as demands grow across the city for leading addiction treatment, therapies will become inconsistent. Likewise, a large waiting list will probably be formed, delaying your chances of recovery.
By considering a private rehab facility, you'll have access to both support and addiction treatments immediately, helping to start your recovery as soon as you enquire. This level of efficiency can set you up for greater recovery, reducing any drug and alcohol temptations, to back out in the meantime.
Get in touch with our team today to arrange your drug and alcohol detox, here at our London centre.
Why Should You Rehabilitate At Our London Based Rehab Facility?
By selecting our rehab centre here in London, you will have access to our leading addiction treatments and team. For those who are living with mild side effects, outpatient treatment may be probable, offering convenience.
Yet for the greatest recovery rate, here at Cassiobury Court, we believe in promoting residential rehab programmes, providing care 24 hours a day. Although a short distance from your home comforts, this time away will provide the most opportunity to complete both a drug and alcohol detox and alternative treatments privately.
Working through an addiction is a private matter. With this in mind, residing at our state-of-the-art facility will provide you with the peace of mind to work through rehab.
To increase recovery rates greater, we will also provide you with a personalised treatment programme, combining both our detox method and our psychological treatments. This programme will be moulded around your needs, addiction history and recovery goals, ensuring that the most effective road to rehabilitation is set.
If you're in the mind frame to seriously recover, opening up about your addiction should be your first call to action. This will ensure you have a strong support network around you while completing rehab. From here, finding a drug and alcohol detox in London will kickstart your recovery; available in unison with our alternative addiction treatments here at Cassiobury Court. For the best possible outcome, we will recommend residential treatment, mixing both detox and psychological methods to completely tackle your drug and alcohol consumption.
Reach out today to set the date of your admission, bringing you one step closer to addiction recovery.
Why Choose Residential Rehab Treatment In London?
We accept the vast majority of our clients on a private payment basis. The admissions process is also available via an NHS GP or self-referral. We provide rehabilitation over four weeks in a residential environment. We believe residential treatment is truly the best method of treating any addiction or mental health problems. We strongly believe that treating you away from your home helps you to address any issues that may be contributing to the addiction you are battling.
In turn, once you go home you can approach life with a new attitude. You are also equipped with the skills needed to remain in recovery for the rest of your life.
Treatment methods are utilised as a part of the rehabilitation process. These methods help give you the best possible chance of recovery with no exceptions. Our trained specialists are available to treat the cause of your addiction as well as the symptoms. Alongside your treatment for drug or alcohol addiction, we also provide all food and a laundry service. This ensures you can tackle your addiction with utter focus.
We can offer:
– Full Clinical Assessment
– Detox Medication & Treatments
– 24/7 Recovery Staffing
– Family Telephone Helpline
– Tailored Recovery Action Plan
– 1 Year Free Aftercare
– Treatment To Suit All Budgets
Get Started Now
Contact us now and let us help you with your admission.
Confidential
Simple Process
Immediate Admissions
Contact Our London Drug and Alcohol Rehab Centre
If you are looking for a leading residential rehab clinic who can provide you with many different treatment options to help you get clean of alcohol or drugs.
We have our own treatment centre located just outside of London near Watford. Our centre specialises in drug and alcohol rehab and has a very high success rate. We are one of the only London rehab clinics who boast staff who are all specially qualified to provide residential treatment for addictions.
All of our packages come with a FREE 12-month aftercare programme to help keep the risk of relapse to a minimum. For more information call our Drug and Alcohol Rehab London centre on 01923 369 161 – our admissions team are available 24 hours a day.
Alcohol Rehab London FAQ
Why should I go into an Alcohol Rehab in London?
Alcohol addiction has caused many broken ambitions and relationships in the great city of London. If you are suffering from alcohol addiction it is important to seek help and undergo addiction treatment. We recommend attending a residential alcohol rehab in London.
With a residential rehab programme, you will stay at our treatment facility for the duration of the recovery process. It will give you the opportunity to remove yourself or a loved one from the stresses of everyday life and help overcome the addiction. An alcohol Rehab in London, like Cassiobury Court can be the kick-starter for a healthier life in the future. Call us today on 0800 500 3129, we can help you become you again in the future.
How can I get into an alcohol rehab in London?
There are many rehab centres in the country that can be of help. Depending on your situation, you can either go to a NHS service, or a private clinic. We recommend an inpatient treatment centre, as inpatient treatment often tends to be a lot more effective in the short and long term.
At Cassiobury Court, we offer a 28-day inpatient treatment programme. We have an intake process that is quick and efficient, with only one phone call, you can get into an Alcohol Rehab London – 0800 500 3129
How do I know if an alcohol rehab in London is right for me?
Alcohol Rehab in London is the right choice if you feel alcohol is impacting your life. Many people in London enjoy the occasional drink every now and again, there are no real health implications of that. Just like most things in life, moderation is key.
For some people it can be hard to keep that balance, there is no shame in that. If you are worried that you or a loved one might be falling down the pitfalls of alcoholism, or you already feel like alcohol is taking over your life; it's time to start looking for rehab centres, like our Alcohol Rehab London Centre.
Can I access private alcohol Rehab in London?
Many people suffering from an alcohol addiction choose to opt for a private rehab in London. There are many benefits when it comes to choosing a private rehab, including the fact that admission can often be organised within 24 hours.
Cassiobury Court is a private alcohol rehab facility based in London. Our professionals provide only the best care for a long-term recovery. During the alcohol detox process, you will be closely monitored by our professionals. You will also benefit from a range of group and one-on-one therapies to help work through underlying mental and emotional triggers.
What happens during alcohol rehab in London?
There are a variety of options for your Alcohol Rehab London treatment, based on your wishes and needs. However, the main guidelines are the same in most situations. The first step is often detox and what follows is a mix of holistic and mainstream therapy, to ensure you will stay clean in the time after your rehab treatment.
Medication can be used as an alternative or a supplement to your already existing rehab treatment.
What happens during Detox?
Detox is often seen as the hardest part of getting clean. This is a process where you withdraw from drugs and/or alcohol with help of trained medical professionals. You might wonder why you need to do that in such an environment. The answer is quite simple. Detoxifying at home is extremely dangerous.
When you start detoxifying, you might come across some withdrawal symptoms. The symptoms or the severity do tend to vary depending on the severity/longevity of the addiction. If you suffer from severe alcoholism, the risk of lasting damage and death during the withdrawal period do exist.
At our Alcohol Rehab London centre, we employ a very capable team of professionals who can supervise you at all time during the detox stages.
What happens if I relapse?
Of course, there is always a chance of relapse, the chances of that happening are slim but we need you to be fully behind our program. The relapse rate is very low when it comes to our Alcohol Rehab London Service.
We have a proven aftercare and relapse prevention programme which will be put in place upon the completion of rehabilitation. Call our Admissions team today, and they will be able to help you become the best you again through Alcohol Rehab London.
Do you need any more information? If you live in London and you seek fast admission for your addiction, call us today on 01923 369 161.