Drug and Alcohol Rehab Edinburgh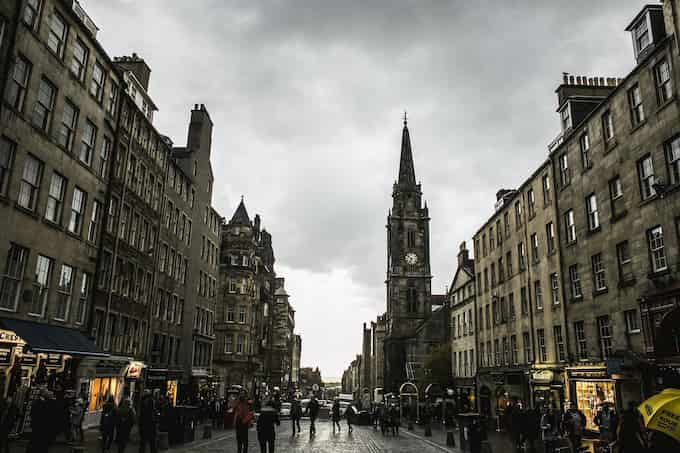 If you are suffering from an addiction, then the first step towards healing is often simply admitting that you have a problem. By acknowledging that you have a drug or alcohol addiction, you open yourself up to getting help, and can start to turn your life around. But what happens once you make this admission? You might be looking for drug and alcohol rehab in Edinburgh because you're tired of drinking to excess or using drugs yet wonder what the most effective treatment would be.
Cassiobury Court is a residential rehab centre based in Watford, just outside of London, working with people from across the UK and even internationally. Our world class drug and alcohol rehab programmes have excellent success rates and combine both traditional and holistic therapies which are tailored to your needs.
How can I get help today?
Once you admit you have a problem, the last thing you want is a long delay for treatment. Many people with addictions start off by seeing their GP, and in some cases, they can get referred to local groups or clinics. However, this may not feel like enough support for you, and the waits for NHS treatments are often extremely long. If you want to start addiction treatment quickly, then Cassiobury Court have a very fast admissions process, usually getting you into our centre in just 48 hours, so your addiction can't worsen in the meantime.
Cassiobury Court doesn't have specific criteria to enter our treatment, nor do we need a GP referral. We simply ask that you are willing to go to all your therapy sessions, follow the programme, and be committed to making a change. If you can do those things, then we'll work as hard as we can to ensure your rehab is successful.
Do I need treatment for my drug or alcohol addiction?
Alcohol has long been part of Scottish social events, and drugs are becoming more socially acceptable, which means it can be difficult for people to admit they have a problem. However, there are many signs that you might be suffering from drug or alcohol abuse:
• Needing substances to relax or give you confidence
• Becoming depressed or anxious due to drinking or drug use
• Increasing tolerance
• Drinking or using drugs during the day
• Forgetting what happened while you're on drink or drugs
• Suffering from withdrawal symptoms when you stop
• Consequences such as job loss, relationship breakdowns or legal troubles related to drinking or drugs
If you're searching for drug and alcohol rehab in Edinburgh, then deep down you may already know that you need help. When you call Cassiobury Court, we can carry out an initial telephone assessment that helps you decide whether our drug or alcohol treatment is right for you.
Why should you consider drug and alcohol rehab in Edinburgh?
Residential rehab has a number of advantages to outpatient care. When you stay at Cassiobury Court, you can go through a quick alcohol or drug detox, assisted by prescription medication, which makes it easier than going it alone.
Our rehab treatment is world-class, with intensive therapies that can help you overcome your addiction. Most people stay with us for 28 days, allowing them to go through individual and group therapy, as well as enjoying holistic therapies that can help them get on track.
We offer a wide range of treatment options in Edinburgh which are designed to help heal both your body and mind. This includes meals that are nutritious and healthy, which your body needs to help it recover, and regular exercise sessions. Many people with addictions neglect their body, so at our rehab clinic, you can begin to reverse the damage and feel better.
How can I stay off alcohol and drugs in the long term?
At Cassiobury Court, everything from your therapy sessions to workshops are about long term sobriety. We want to ensure that once you complete your programme, you know how to stay away from alcohol and drugs and have the tools you need to prevent a relapse.
Of course, your journey doesn't end when you leave our treatment clinic. Most people who look for drug and alcohol rehab in Edinburgh are only worried about getting off these substances, but it's also important to think about how to maintain your sobriety. That's why, if you complete your 28 days with us, you'll get a year of free aftercare.
When you're looking for rehab in Edinburgh, it's always worth considering what the programme will offer you in the long term. One of the reasons why Cassiobury Court has an excellent success rate is that we offer such great aftercare, and because we spend so much time focusing on relapse prevention.
Does this kind of rehab really work?
When you're looking for an Edinburgh rehab centre, it's easy to be sceptical about whether rehab will work for you. After all, many people who come to us have tried other treatments and may have found themselves relapsing multiple times.
However, for those who complete their treatment programmes and put in the work, residential rehab has an excellent success rate. Around 29% of people who go to rehab don't complete their treatment, but out of the ones who do, just over 85% will beat their addiction in the long term.
We're not going to lie. Rehab is extremely tough, but by going through it at a pleasant place like Cassiobury Court, where you get 24-hour support, gives you the best chance of completing your programme.
For free advice and further information about Cassiobury Court, simply call us today on 0800 001 4070 or text HELP to 83222 and we'll get back to you.