Drug detox is the first stage of our drug rehab programme after successful admission into the clinic.
During drug detox, clients are required to completely abstain from consuming drugs so that all traces of substances and harmful toxins are completely flushed from their system. Withdrawal symptoms that clients typically experience during a drug detox are closely monitored by our medical staff 24/7 throughout this time.
If you are struggling with the withdrawal symptoms then we can look at prescribing you prescription drugs such as Buprenorphine and Naltrexone. The process of drug detox is a tough one but absolutely essential in the successful treatment of your addiction, at Cassiobury Court we have a team of medical professionals who can provide you with help and support every step of the way.
Get in touch with our admissions team now and let's start fighting your addiction together.
Common Symptoms During Drug Detox
While going through a drug detox program you may experience some symptoms, we must stress that these are all common side effects of drug detox and as long as you are medically supervised these can be controlled and monitored so they do not become severe.
Symptoms associated with drug detox may include:
Seizures
Hallucinations
Severe muscle pain
Suicidal thoughts
Sleep irregularities such as insomnia
Diarrhoea
Vomiting
Severe mood swings
Drug Detox Is Purely Physical
Drug detox as applied in the residential rehabilitation environment must be differentiated from the subsequent process of psychological based rehabilitation therapies. The latter is designed to tackle the emotional issues which instigated and fuelled the addiction behaviour as opposed to the physical addiction and associated illnesses and withdrawal symptoms. Therapy based treatment will commence after the successful completion of the drug detox process.
At Cassiobury Court, we understand that the physical side of the rehabilitation programmes can have some difficult side effects. This is why during drug detox our clients will have 24/7 access to medical professionals who can provide the medical supervision that is required during drug detox.
Easing The Pain Of Drug Detox
Since our clients may well experience uncomfortable and even painful physical withdrawal symptoms during the drug detox phase of rehabilitation, a range of prescription drugs may be prescribed to our clients in order to ease the symptoms to a bearable level. For instance, clients who are addicted to heroin may be offered opioid drugs such as methadone to ease cravings. In severe cases, clients may be sedated. Opioid antagonists such as Revia or Depade may also be offered.
Withdrawal symptoms can become very dangerous this is why no one should ever consider a home drug detox as this could be potentially life-threatening as you will not be medically assisted through the process. By dealing with a drug detox and rehab clinic like ourselves you will have access to health professionals 24/7 who can help make the difficult process of drug detox as comfortable and painless as possible.
If you would like to find out more about drug detox then we would advise getting in touch with our admissions them who can answer any questions you may have, whether it's regarding detoxification or rehabilitation we have the required expertise to answer any question you may have about anything related to addiction treatment. You can call us now on 01923 369 161 and start planning your journey now.
How Long Does Drug Detox Last For?
The duration of the drug detox will vary depending on the severity of the client's addiction and the type of drug in question. Determining the duration of typical drug detox is complicated because a lot of our clients are often addicted to several different drugs at once. The duration of drug detox can be estimated after an initial assessment and also during the drug detox period itself.
While experiencing drug or alcohol withdrawal symptoms, you can experience different side effects that can be difficult to foresee. This is why the length of drug detox can be longer for some individuals as some can find the withdrawal symptoms to be harder to overcome than others, this is not something to worry about as we are here to help as much as we can and we will make sure you are not alone on this journey by being with you every step of the way.
The comfort for any individual going through drug detox is that once you have successfully gone through the process you will be fully clean from any harmful toxins that were in your system and can officially start your journey of a life without drugs. Many people have struggled through drug detox but it is after they get through that stage the hard work can truly begin, we have had lots of people struggle greatly through detox but once they got through it they never looked back and many have gone on to achieve great things in their life without having the burden of drug addiction.
Giving You The Mental Advantage In Achieving Lasting Recovery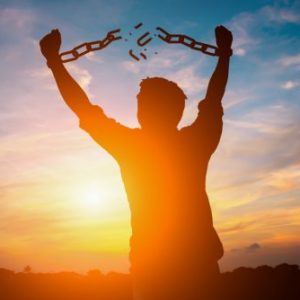 It is a common belief amongst rehabilitation professionals that physical drug detox alone is enough to promote long-term recovery from drug addiction.
Our rehabilitation programme incorporates psychological therapies and counselling sessions following the successful completion of drug detox in order to provide a solid psychological framework needed for lasting recovery.
The therapies we provide are tailored to our clients' unique psychological needs. A thorough relapse prevention plan will be put into place to further increase the odds of a lasting recovery.
Substance abuse and mental health have long been associated with each other when discussing drug addiction, this is due to many health professionals believing that in order to understand addiction we have to also understand a person's mental state.
This is why when assessing treatment options we will not just provide a treatment plan based on the severity of your addiction but also based on your mental state to determine whether you are in the correct frame of mind for a drug detox treatment program.
If you are struggling with drug addiction and a mental health condition such as depression we can offer dual diagnosis treatment programmes which are designed to deal with both conditions when going through treatment. Contact our team for more information.
When Does Drug Detox 'Finish'?
During drug detox, our clients will be closely observed by our medical team. Patients remain under close observation until staff are convinced the client has reached the stage of stabilisation in his or her detoxification efforts. Withdrawal syndrome or more commonly known as Withdrawal symptoms will continue to be monitored until clients are deemed to be no longer at risk of physical harm arising from their withdrawal efforts.
The feeling of getting through drug detox is one of massive relief, we see it as a great achievement and one you can be proud of. For many of our clients after they have gone through a successful detox, this can be the first time in a very long time that they have been fully clean from drugs, this is what makes it a fantastic achievement and is an absolutely massive step when fighting an addiction.
What Happens After Detoxification?
After a successful drug detox, we will look at moving you onto the next stage of the rehabilitation process. The next stage involves the psychological side of your addiction, through the use of different therapies we will help you take control of your mind and fight the powerful urges that come with addiction.
By helping you understand what triggers your drug addiction we can then look at providing you with the psychological tools you will need to help fight them. Once you have left our centre that is not the end as you will be going back into the environment which caused your addiction and this can be very difficult for some individuals who eventually relapse. The solace you can take from leaving our centre is that you will have access to our dedicated aftercare team who are available 24 hours a day, so if you are struggling to deal with the urges then just remember, you are not alone.
Why Choose Cassiobury Court?
At Cassiobury Court, we have a long-standing history of treating drug addictions. The reason for this is that we truly believe in every individual who steps through our doors, this is because many people who are working for us have suffered from addiction at some point in their life. This makes us very unique as we have genuine people who have gone through the same experiences that our clients go through on a daily basis when receiving a drug detox.
The location of our centre is easily accessible to anyone throughout the country due to it's close proximity to London. Our facilities have also been designed to give you the best comfort possible when receiving treatment, if you are still unsure if Cassiobury Court is the right choice for your addiction treatment then please get in touch with our admissions team who can help put your mind at ease.
Call The Team Now In 01923 369 161 For More Information
Whether you need to go through drug detox or you are suffering from alcohol addiction and are wondering what your options are, Cassiobury Court can provide the help you need.
Our team of addiction specialists can provide you with the help and advice needed when considering whether to get treatment from a residential treatment centre such as ourselves.
Call today for your opportunity to secure a long and lasting recovery. You can contact our admissions team today on 01923 369 161 who will take you through the process of signing up for our rehabilitation programme.
Drug Detox FAQs
Ultimately, we know that the drug detoxification process is not one that is regularly talked about and you can't always find reliable information online. For this reason, we have answered a number of the most commonly asked questions below. Don't hesitate to get in touch with us if you have any further ones.
If you want professional help in a medically supervised environment surrounded by fully-qualified staff, then you can expect to spend anywhere from £2,000 upwards. Pricing will usually vary depending on the rehab centre, substance and the severity of addiction.
Although most people think it's much cheaper and easier to detox at home, the reality is that this is very dangerous and isn't recommended by most professionals.
Typically drug detox programmes are generally 3, 5, or 7 days long – obviously this will be dependant on what substance is used and how much is already in the body. This is the first phase of recovery from addiction and the first 48 hours are usually considered the worst.