Drug detox is the first step in our drug rehab programme once clients have cleared admissions. During detox, clients are required to abstain from consuming drugs so that all traces of substances are completely flushed from their system. Physical withdrawal symptoms which clients experience during detoxification are closely monitored by medical staff throughout this time.
Common symptoms during drug detox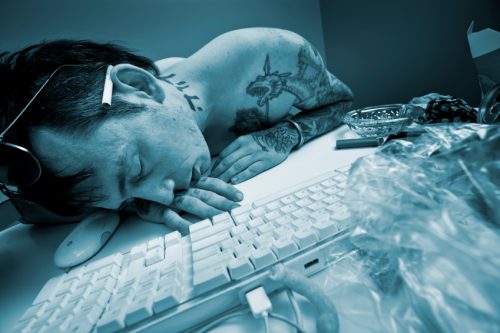 Symptoms associated with drug detoxification may include:
Seizures
Hallucinations
Severe muscle pain
Suicidal thoughts
Sleep irregularities such as insomnia
Diarrhoea
Vomiting
Severe mood swings
Drug detox is purely physical
Drug detox as applied in the residential rehabilitation environment must be differentiated from the subsequent process of psychological based rehabilitation therapies. The latter are designed to tackle the emotional issues which instigated and fuelled the addiction behaviour as opposed the physical addiction and associated illnesses and withdrawal symptoms. Therapy based treatment will commence after the successful completion of detoxification.
Easing the pain of detoxification
Since our clients may well experience uncomfortable and even painful physical symptoms during the drug detoxification phase of rehabilitation, a range of medications may be prescribed to our clients in order to ease the symptoms to a bearable level. For instance, clients who are addicted to heroin may be offered opioid drugs such as methadone to ease cravings. In severe cases clients may be sedated. Opioid antagonists such as Revia or Depade may also be offered.
How long does detoxification last for?
The duration of the drug detox will vary depending on the severity of the client's addiction and the type of drug in question. Determining the duration of detoxification is commonly complicated because clients are concurrently addicted to several different drugs at once. The duration of detoxification must be determined during initial assessment and also during the detoxification period itself.
Giving you the mental advantage in achieving lasting recovery
It is a common belief amongst rehabilitation professionals that physical detoxification alone is enough to promote long-term recovery. Our rehabilitation programme incorporates psychological therapies and counselling sessions following physical detoxification in order to provide a solid psychological framework needed for lasting recovery. Our therapies are tailored to our clients' unique psychological needs. A thorough relapse prevention plan will be put into place to further increase the odds of a lasting recovery.
When does detoxification 'finish'?
During drug detoxification, our clients will be closely observed by our medical team. Patients remain under close observation until staff are convinced the client has reached the stage of stabilisation in his or her detoxification efforts. Withdrawal symptoms will continue to be monitored until clients are deemed to be no longer at risk of physical harm arising from their withdrawal efforts.
Call the team now on 0800 500 3129 for more information
Call Cassiobury Court today for your opportunity to secure a long and lasting recovery. You can contact our admissions team today on 0800 500 3129 who will take you through the process of signing up to our rehabilitation programme.