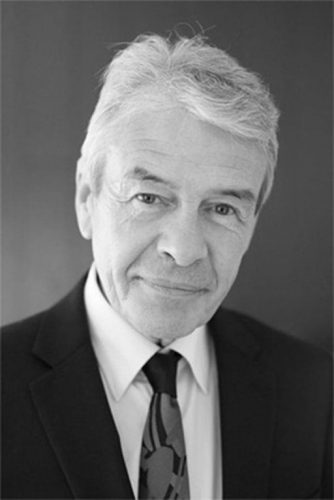 ---
Cassiobury Court provides Heroin Addiction help and advice to anyone who is in need of specialist advice on dealing with the problem.
Addiction to Heroin is incredibly serious and life-threatening to any individual who develops a dependence to the substance and has led to thousands of deaths in the UK each year, the drug is considered to be one of the most addictive substances in the world.
Many people who struggle with addiction find it extremely difficult to stop this is why rehabilitation treatment programmes from providers such as ourselves are considered the most effective way to stop your addiction.
What is Heroin & Why Can It Become So Addictive?
Heroin is usually injected but can be smoked or snorted. Signs of heroin addiction include itching, nausea, constipation and vomiting. Users can build a tolerance to heroin which leads to an increase in the quantity of heroin used and the frequency of use.
Heroin is an opiate. An opiate is a drug that is derived from opium which comes from the poppy. Opiates are depressants that slow down one's nervous system.
Opiates such as morphine are prescribed to relieve severe pain but are highly addictive. Heroin is an illegal form of morphine and is not as pure as the prescribed version.
Examples of opiates include:
Heroin
Morphine
Codeine
Opium
Methadone
Pethidine
The human brain copes with pain by producing endorphins, a type of hormone, that are created naturally. Opiates provide another source of endorphins, which can create a feeling of total euphoria.
Prolonged opiate and heroin use can result in the brain stopping the production of the natural endorphins. One side-effect of this is the body will no longer stop the pain on its own. This can lead to a physical dependence on the opiate to get the endorphins the body needs.
If a prolonged heroin dependence is stopped it can result in severe withdrawal effects. Opiate/heroin withdrawal syndrome takes the form of physical illness and could lead to death if not treated by trained medical staff. Some of the withdrawal symptoms include:
Opiate cravings
Nausea/sickness / vommiting
Sweating
Feeling hot/cold
Diarrhoea
Agitation
The Shakes
Stomach cramps
Insomnia
How Does Heroin Addiction Develop?
The exact cause of heroin addiction and other addictions has not been fully determined by medical professionals. It has been shown that some individuals who have regularly used heroin over a sustained period of time have not developed a mental addiction to the drug.
This is opposed to others who develop an addiction very quickly after using just a few doses of the drug. This has made it widely accepted that genetics and the environment are key in the development of an addiction, for example, those who have grown up being around drugs tend to be more susceptible to developing a drug addiction in later life.
Heroin is a strong substance that has more of an effect on the physical body than in the mind, however, phycological effects can be developed even for people who may not easily suffer from this type of effect, it can be developed through prolonged and repeated use of the drug.
This is why when using the drug you can experience physical and mental health problems which can have a devastating impact on an individual, the effects of heroin is a huge risk factor and if you know of a family member or if you yourself are showing signs of heroin addiction then we would strongly advise seeking help as soon as possible.
Heroin Addiction Help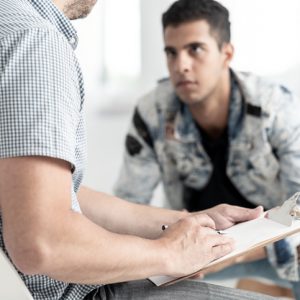 Here at Cassiobury Court, we offer treatment for heroin in the form of a rehabilitation and detoxification programme which has been carefully designed to help combat your addiction.
Beating your addiction is not just a matter of taking medication, but it is also down to the individual getting to know about their addiction and understanding how it starts. People have different reasons for developing addictions making it a very complicated subject that requires different therapies and techniques that can differ depending on the individual.
Once it has been determined how an individuals addiction started, we would then look at beginning the treatment programme. The programmes we offer help people develop solutions to their addiction on their own and have knowledge of the steps needed to recover. While staying with us we will also look to gather information about certain parts of the client's life, this process is called a Comprehensive Recovery Assessment and is absolutely essential in creating a full recovery plan.
The recovery plan is used to create the heroin rehab package and helps determine which therapies and interventions are needed during the process. The therapies we offer are a combination of psychological therapies, well-being therapies and social activities, the therapies have been developed over a number of years and are proven to aid addiction recovery.
Our heroin detox programme is viewed as the most difficult part of the treatment by many of our clients, withdrawal from any drug can result in some dangerous symptoms. This is why we have a medical team available 24 hours a day to make sure all individuals are looked after at all times throughout this very challenging part of the process. Medication can be prescribed during a heroin detox to help ease the pain. Once you have got through the detox period you will then move onto the rehabilitation process with therapy sessions and counselling.
With over 7 years of experience in residential rehab for drug and alcohol addiction, along with a knowledgeable team of experts, we can help you plan your journey to a life free from the struggles of addiction.
Contact Cassiobury Court
Are you or a family member experiencing the signs and symptoms of heroin addiction?
If you're worried that you have any of these symptoms of opiate withdrawal or you suffer from heroin addiction, contact us now on 01923 369 161 and see how we may be able to help.
Sources
https://www.healthline.com/health/signs-heroin-addiction#physical-symptoms
https://en.wikipedia.org/wiki/Endorphins
Heroin Addiction Help FAQs
Maybe you have a few questions about heroin dependency? If so, see our Heroin Addiction Help FAQs below – we have answered a number of the most commonly asked questions.