Unfortunately, the number of people suffering from alcohol addiction and requiring alcohol detox has rocketed in recent years.
According to a number of different sources, there are over 76 million people worldwide who drink alcohol in a problematic manner – whether this is people who have an alcohol dependency or those who are affected by alcoholism, these statistics are worrying.
Many people believe that prolonged alcohol abuse is party due to an influx of low-cost drugs such as heroin, cocaine and a myriad of 'new-age' drugs such as crystal meth and GBL. Statistics published by Alcohol Change UK shows that in England, there was an estimated 586,780 dependent drinkers in 2017/18 with 82% of these individuals not accessing any form of treatment for their dependency. 
Despite being still being legal, regular alcohol consumption can destroy lives, relationships and ambitions. The more alcohol is used the more difficult it is to completely stop drinking. For most alcoholics, alcohol detoxification and withdrawal is the only option to completely remove alcohol from their life.
Affordable and Effective Alcohol Detox and Withdrawal Treatment
Fortunately, Cassiobury Court offers comprehensive alcohol detox and withdrawal as part of an alcohol rehab programme. Within as little as twenty-eight days we are able to reset your physical and emotional state so you are alcohol-free. We believe that our treatment options are superior compared to others on the market as they are completely tailored to our clients' needs – no two programmes are the same.
Furthermore, all of our rehab and detox programmes offer a 12-month aftercare programme – free of charge. This programme is activated whether you stay at our residential rehab centre for seven days or six weeks and is an essential part of recovery. At Cassiobury Court, we firmly believe that a tailored aftercare programme is a huge asset for long-term alcohol addiction recovery.
Medically Assisted Alcohol Detox and Withdrawal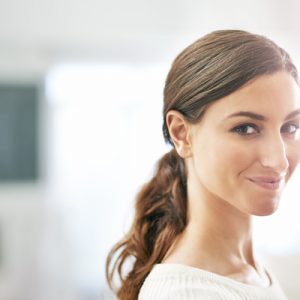 Most alcoholics will experience 'withdrawal symptoms' when quitting alcohol with symptoms ranging from mild to severe.
Due to the effects of severe alcohol withdrawal symptoms and potentially life-threatening health complications, it is strongly advised that medical supervision is given throughout the duration of alcohol detox.
By having access to around the clock care you taking care of your own well being which is extremely critical when trying to recover from alcohol addiction.
Alcohol withdrawal symptoms vary between substances but the common theme is intense discomfort causing the addict to relapse. During admission into Cassiobury Court, you will receive a psychiatric examination to determine whether you are in the correct mental state to undertake detoxification as the process can be quite distressing to some individuals.
Prescription medications can be provided during alcohol detox, this is dependant on the severity of your physical or physiological state during the withdrawal phase, the medication provided will not contribute to any acute withdrawal symptoms which can last for up to a year after successful detoxification.
For more information on alcohol withdrawal symptoms and when these are most likely to occur during alcohol detox, please take a look at our alcohol withdrawal symptoms timeline infographic.
Why Choose Our Alcohol Detox Programme?
As we offer private alcohol detox and rehab treatment, admissions into are clinic can be fast with no long waiting lists.
We provide rehabilitation over a period of four weeks in a residential environment, although shorter stays can be offered.
Residential treatment is the most widely recommended method for treating alcohol addictions. We strongly believe that treating you away from your home environment helps to fully address any issues that may be contributing to the addiction you are battling. In turn, once you go home you are able to approach life with a new attitude. You are also equipped with the skills needed to remain in recovery for the rest of your life.
Treatment methods such as cognitive behavioural therapy and one to one counselling are utilised as a part of the alcohol rehab process upon successful completion of alcohol detox.
These methods help give you the best possible chance of recovery with no exceptions as they aim to mentally prepare your mind to notice any potential triggers and how best to deal with them to prevent any risk of a relapse. Our trained specialists are available to treat the cause of your addiction as well as the symptoms.
Alongside your alcohol detox and rehab treatment, we also provide an onsite chef who will prepare your food throughout the day and a laundry service. This ensures that everything is taken care of so you are able to focus all efforts on tackling alcohol addiction with complete focus.
Contact Our Admissions Team Today
To find out more about alcohol detox and withdrawal as well as our full rehabilitation programmes, contact us on 01923 369 161. We will talk you through our different treatment options and make you feel at ease about your alcohol dependency – we have been proving medically assisted alcohol detox and withdrawals for almost a decade and know how to make you feel comfortable about them.
The severity of Alcohol Withdrawal Symptoms
Certain alcohol withdrawal symptoms are more severe than others, and if you are experiencing any withdrawal symptoms you must always seek the guidance of a professional. Detoxification from alcohol can be very dangerous and the following categorisation of symptoms serve the purpose of an educational guide only and should not be substituted for medical guidelines from professionals.
Moderate alcohol withdrawal symptoms include:
Sweating
Shaking hands, arms and legs
Nausea, vomiting and diarrhoea
Muscle pain
Agitation and anxiety
Autonomic disturbances
Severe alcohol withdrawal symptoms include:
Delirium tremens (DTs)
Seizures
Wernicke's Encephalopathy
Alcohol Detox FAQs
If you are concerned about the amount of alcohol you or a family member are consuming and believe that you will benefit from learning more about alcohol detox, then you may find our answers to some of our most frequently asked questions very useful.