A drug and alcohol addiction can be a testing condition to live with, through both direct and indirect effects and consequences. Health concerns, personal damages and the ongoing control of addiction represent the most common tests.
In order to treat and recover from the tests of addiction, a process of rehabilitation must be completed. Rehabilitation defines a progressive process of steppingstones, which represent singular areas of recovery. Combined together, those steps allow for physical, psychological, emotional, and social rehabilitation, leading towards long-term recovery.
The process of rehabilitation is best completed with professional support, available through specialist rehab clinics. Offering personal programmes of rehabilitation, we at Cassiobury Court are here to outline and facilitate a suitable timeline, pace, and contents of rehabilitation.
Effective through personalised recommendations, highlighted via a recovery action plan, rehabilitation is a flexible yet necessary process to work through, in order to restore and reach sobriety. Experience rehabilitation, as a journey through drug and alcohol addiction recovery with our support.
  Get In Touch
Are you suffering from an Addiction and need help? If so, Cassiobury Court are leading UK based experts in Drug Addiction Treatments. Find out how we can help by getting in touch with our friendly team today. You can either call our confidential helpline or request a callback by clicking on the below form.
What is rehabilitation?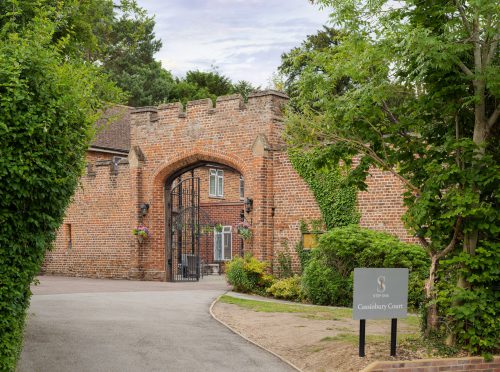 Once an addiction develops, it has the capacity to impact a multitude of areas. Substance use disorders are commonly associated with physical changes, symptoms, and damages. When in fact, disorders also induce psychological and behavioural vulnerabilities, down to the toxicity of drugs and alcohol.
The most effective way to target and suppress the impacts of an addiction diagnosis is through rehabilitation. Recognised as a medical process of physical and psychological recovery, a range of steppingstones are presented, to promote change, motivate withdrawal and aim for all-around balance.
Working through a range of addiction treatment services and recovery recommendations reflects the experience of rehabilitation. Best completed with professional and medical support, with access to a range of safe, holistic, and personalised recovery steps, rehabilitation offers realistic and comfortable chances of sobriety.
How long does rehabilitation take?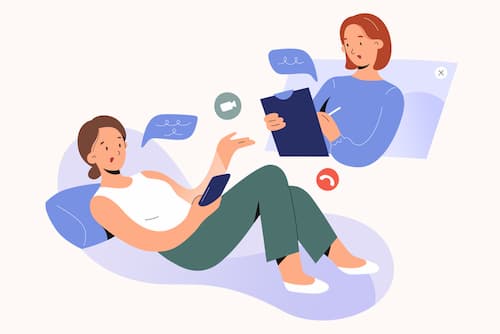 Rehabilitation varies not only for each individual but also for each rehab facility. Many factors will need to be taken into consideration to determine the appropriate duration of an individual rehabilitation stay, such as the level of addiction that's being encountered, and if other factors need addressing, such as dual diagnosis.
Typically, most rehabilitation centres recommend at least a 28–30-day programme, varying in contents. This timeframe offers the greatest focus to remain motivated, while also working through pinnacle areas of recovery.
Your recovery action plan will shape your rehabilitation package, by mapping out the degree and range of required therapies and interventions. Shaping will focus on emotional, physical, psychological, and social aspects of recovery, filling the timeframe of rehab. Through personalisation, recommendations will be made, designed to work in conjunction with any clinical support that may be needed, to improve the chances of overcoming addiction and securing a positive future.
Like with any journey, awareness of what's ahead will be important, to define the necessary steps of rehabilitation. Your recovery plan will help with this, by ensuring that personal needs are fulfilled, ready to celebrate each step of your journey, to become free from drugs and alcohol.
Rehabilitation through drug and alcohol addiction
Recovering from a drug and/or alcohol addiction requires greater intervention than the prescription of medications. It also requires the focus and opportunity for clients to get to know themselves and understand the elements of their addiction.
People become addicted to drugs and alcohol for many different reasons; addiction can be a complex matter that requires specifically designed psychological therapies to help each client find their own answers, coping strategies and rehabilitation journeys.
Rehabilitation, therefore, focuses on the physical elements of addiction, by recommending steps that detox and restore the body to advance health and wellbeing. Management of physical functionality at a sober state is also possible through prescriptions. Yet the pinnacle offering of rehabilitation focuses on psychological recovery, displayed through a range of therapeutic recommendations of treatment.
Working through the detoxification process, addiction treatment services of a therapeutic nature, holistic and wellbeing services and relapse prevention combine to offer rehabilitation, each acting as an achievable stepping stone.
Detoxification and treatment options
A drug and alcohol detoxification process is a clear recommendation through rehabilitation. Spanning over a 7-10-day period, clients are capable of working through a range of withdrawal symptoms through a medically observed detox. Indefinitely found within most rehabilitation programmes, physical withdrawal and realignment aims can be worked through.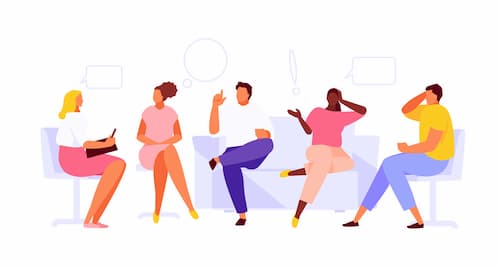 Treatment options throughout rehabilitation are advised by benchmarking personal needs. Each option has a different role to play, for some this role is suitable, and for others it's unsuitable. Through an admissions process, forming suitable recommendations will be the case here at Cassiobury Court.
Talking therapies, including cognitive behavioural therapy, family therapy, group therapy and dialectical behavioural therapy are effective, alongside the likes of motivational therapy, stress management and dual diagnosis treatment.
Holistic and social offerings will also be found, to work through the behavioural and social impacts of drug and alcohol abuse. Working through mindfulness, through healthy socialisation and through wellbeing management, sustainable recovery can be set as a goal.
To personally digest addiction as a condition, to understand it, and to manage it, rehabilitation as an overarching process must be worked through, possible through a range of addiction treatment services.
Long-term rehabilitation efforts
Addiction recovery is for the future. Rehabilitation is justifiably a focused aim throughout drug and alcohol rehab itself. Yet once initial goals have been fulfilled, efforts will be essential for the long-term, through maintaining rehabilitation.
Through aftercare services, relapse prevention planning and the maintenance of a sober lifestyle, the comprehensive stepping stones of rehabilitation can continue.
Rehabilitating at Cassiobury Court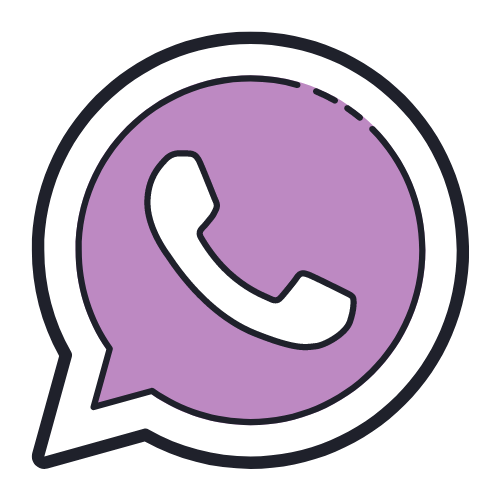 Once an understanding of the cause of addiction has been identified, here at Cassiobury Court, the rehabilitation process can begin. Our programmes of rehabilitation are formulated to help our clients find a solution to recovery, along with developing the tools to sustain addiction recovery.
Reasonably, this can be an emotional experience, even painful for some. Our dedicated team of recovery specialists are however available on a 24/7 basis to offer support and advice throughout rehab.
Through our admissions process, our therapies and our care, rehabilitation can be safe, personal, and worthwhile, here to support throughout a comprehensive process.
Selecting a rehab clinic to recover from will require the priority of your personal needs. By understanding them and placing them at the forefront, a suitable rehabilitation process will be found through the right rehab clinic. Comparing your needs against the offering of a rehab clinic will provide insight into suitability, taking factors such as your health, budget, and timeline into consideration.
Helping a friend can start through emotional support, empathy, and a compassionate approach. Understanding addiction as a condition at this point will be beneficial. Moving forward, activating a referral into rehab will be proactive, along with encouraging the benefits of rehabilitation. We're here to support you through this process.
Rehab is a focused process that requires privacy, direction, and concentration. Visits can impact each, making it difficult to remain on track of the proactive process of rehabilitation. Visits are discouraged for that reason, to secure the effectiveness of addiction recovery.