Our alcohol rehab and detox programmes are intended to point clients towards the path of full long-term recovery.
This is achieved through various evidence-based methods that have been developed through years of experience in providing addiction treatment to individuals throughout the United Kingdom.
Leaving alcohol addiction untreated can lead to very serious health problems such as liver disease. The decision to attend a residential alcohol rehab programme could be the most important decision that you have ever made.
This is why we have provided some useful information on this page which can be used when considering alcohol rehab treatment whether it's for yourself, a loved one or a friend.
Alternatively, you can discuss the treatment with a member of our admissions team by giving us a call today.
Quick Access
See below information about alcohol rehab in general as well as the service we provide if you decide to choose Cassiobury Court as your alcohol addiction treatment provider.
Abstinence-Based Alcohol Rehab
Our alcohol rehab treatment is an abstinence-based programme which we have found to be the most successful way of combatting addiction as compared to other methods such as moderation management. Total abstinence is a rehab treatment technique which is subscribed to by many rehab clinics across the UK as well as Alcoholics Anonymous, however it is always best to do as much research as possible before you commit to any type of treatment to find out which is best for you, you can see the pro's and cons of Moderation Management and Total Abstinence here. The alcohol detox stage aims to remove alcohol from your system. If you have been a 'chronic alcoholic' we will be monitoring you for any physical side-effects that are associated with the withdrawal of alcohol like delirium tremens.
There are a number of different treatment options available but we firmly believe that our programme is the best around for dealing with alcohol addiction.
See below video from our director and leading addiction treatment expert, John Gillen explaining the best way to treat alcohol addiction:
Alcohol Withdrawal Symptoms Timeline (Infographic)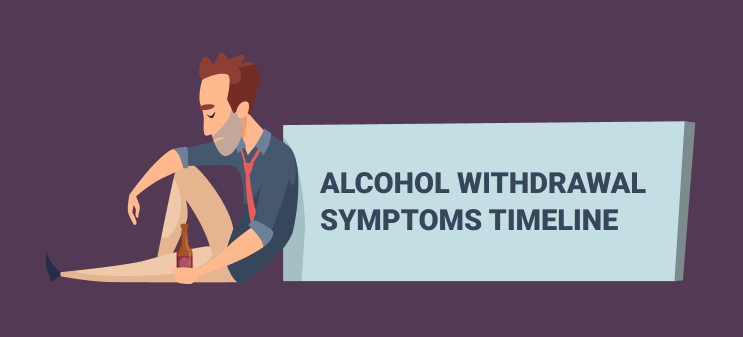 We have created a very useful alcohol withdrawal symptoms timeline infographic which shows when withdrawal symptoms (if experienced) commonly occur during a typical detoxification. Click to see the alcohol withdrawal symptoms timeline.
What Happens After Initial Detoxification?
Following the initial detox phase, our rehab programme takes on a more mental dimension in the form of various therapies. The programme will address mental problems which arise by virtue of your alcohol addiction and from the subsequent detoxification process.
Many of our clients suffer from depression, post-traumatic stress disorder, and anxiety as a result of their alcohol addiction. We employ a range of psychiatrists and psychologists who are on hand to help you through these issues.
Group and Individual Therapy
Group and Individual Therapy sessions will be offered to clients following the initial alcohol detox. These therapies are very important and are used in order to build new positive mindsets which aid a long and lasting recovery. Another method of therapy which may be used is called cognitive behavioural therapy.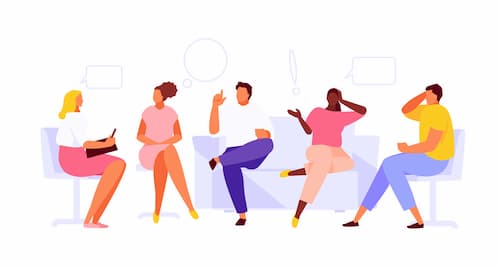 Discharge Planning For Long-Term Recovery
When the time comes to leave our facility a well-thought-out discharge plan will be put in place by way of an aftercare plan. The aftercare you receive will ensure the risk of relapse is kept to a minimum. We ensure our clients receive the support needed for a long and lasting recovery. We recognise recovery is a lifelong process.
How Long Will My Treatment Last For?
The duration of alcohol addiction rehab varies and the duration is typically dictated by the severity of the client's addiction. You are able to attend our programme typically between 9 and 90 days. The more chronic the alcohol addiction, the longer the recommended stay will be.
The Importance of Initial Assessment
Our programme kicks off with a thorough psychological assessment which has reference to the client's age, gender, socioeconomic and demographic status. The assessment will also explore clients' medical and addiction history as well as the client's family and social life.
Information obtained during the initial assessment will be utilised throughout the rehab process. Cassiobury Court offers up a fully personalised rehab programme for each client who passes through our programme.
How Much Does Alcohol Rehab Cost in the UK?
One common question you may have is 'how much does rehab cost in the UK'. Many people assume going to rehab is cost-prohibitive. Perhaps this is because many celebrities have been known to go to rehab in recent years, a fact that's been well publicised in the media. This assumption is false, and going to rehab is well within the reach of ordinary people like yourself.
If you choose to select a purely outpatient rehab provider, you should expect to pay less when compared to attending a full residential rehab provider. There also exists a sort of hybrid between residential and outpatient treatment.
This is known as quasi-residential rehab. Quasi-residential rehab is where you attend therapy sessions in one building during the day, but live within a 'sober living' facility during the night time. Quasi-residential rehab may offer cost advantages over full residential rehab, however, quasi-residential does not provide an adequate level of care for many people experiencing issues with substance misuse.
The amount of money you must invest in your rehab treatment is also influenced by the amount of time you choose to remain in a rehab centre. If you say in a rehab centre for seven days, the level of investment will be substantially less than a four-week stay. Note we use the word 'invest' and not 'cost'.
Whilst the level of investment required for a seven-day rehab may be less than a four-week rehab, the cost may be higher. Why? Because short-term rehab programmes are more likely to result in relapse. If you do experience a relapse, you will have to write off the initial cost of going to rehab and absorb more fees in undergoing a subsequent detox and rehab programme.
These costs may have been avoided if you had initially selected a longer-term rehab programme from the outset.
Despite being known as one of the UK's leading residential rehab centres, Cassiobury Court is known as a 'mid-range' rehab. This means we offer affordable rehab. However, we also offer excellent care and therapy. Whilst you should not expect gold plated taps, we do offer a rehab that's highly satisfactory in terms of your personal comforts.
You will benefit from round-the-clock care, and you will also benefit from quality therapy techniques that are known to assist in your fight against substance misuse. We have a number of different clinics across the UK and Europe, so we can help you find a rehab which is in a different environment if you wish.
Alcohol Rehab Through the NHS
Some of you reading this page will qualify for public funding to assist in your fight against alcohol addiction. 'NHS rehab' is a misnomer, since local councils have administered statutory addiction services since 2012. In order to qualify for statutory rehab funding, your needs will be triaged and the decision to grant you funding will be fully assessed by a notoriously strict funding committee.
Cassiobury Court is an NHS qualified provider, our alcohol rehab programmes can be funded by the NHS if you are strictly a Hertfordshire based resident.
In most instances, when seeking treatment through the NHS you will be granted access to outpatient/community-based treatment before access to residential treatment is granted. From our experience, it is extremely difficult to access these services without suffering from a significant mental or physical health problem.
The vast majority of people seeking these services will be denied access to them due to strict and arguably unfair triage rulings. Furthermore, even when council-funded rehab is offered, you must typically wait many months until this decision is granted in your favour.
Many people suffering from acute alcoholism simply do not have at their disposal this amount of time. Thus, many people are faced with a situation where they must fund their rehab treatment themselves.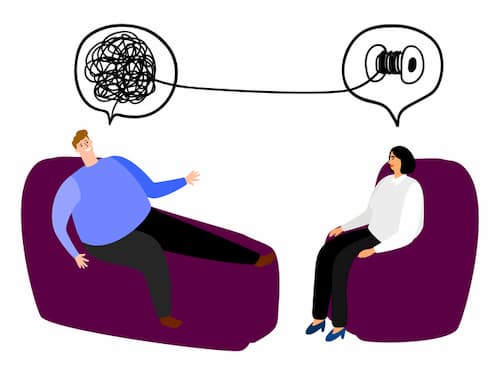 Alcohol Rehab at Home?
Undergoing a detox for alcoholism is undoubtedly not the most comforting experience you will ever undergo. Many people who require an alcohol detox may thus be attracted to the idea of undergoing this process from the comfort of their own home. At Cassiobury Court, we neither offer nor recommend undergoing alcohol rehab at home, and studies have shown that residential rehab can be an extremely effective alcohol addiction treatment.
Why? Because undergoing an alcohol rehab is a potentially life-threatening experience – especially if withdrawal symptoms haven't been experienced previously. When you undergo a rehab programme from your home, you do not have access to the same level of safeguards that exist when you undergo the procedure at a residential rehab facility.
Alcohol Rehab or AA?
Alcohol rehab and Alcoholics Anonymous (AA) should not be directly compared or offered as an alternative to one another. Alcohol rehab aims to assist people who are suffering from acute alcoholism.
AA intends to assist people who are already in recovery and who now wish to avoid relapse. AA and alcohol rehab are complementary to one another. Both strengthen each other, and we strongly advise you to attend AA meetings once your alcohol rehab programme has concluded.
Alcohol Rehab With Insurance?
You may pay for alcohol rehab through a valid medical insurance policy. Many leading health medical insurers such as BUPA, AXA, Aviva, Cigna, JSIS and Aetna will cover the cost of alcohol rehab. A medical health insurance policy may pay for all or part of the costs involved when you undergo alcohol rehab. You must check the terms of your policy and preferably correspond directly with your insurer when enquiring about this possibility.
At Cassiobury Court, our admissions team will be glad to advise you on the process involved when making this claim through your medical insurer. Many of these insurance companies have Cassiobury Court as a preferred alcohol rehab provider.
Areas We Cover
See below list of just some of the locations our leading alcohol rehab service covers in the United Kingdom.
Call us today on 01923 369 161
Call Cassiobury Court today to start your journey to a full recovery. You can contact our admissions team today on 01923 369 161 who will take you through the admissions process.
Take the first step today, if you are dealing with a drug and alcohol addiction or either, we are certain that spending time in one of our treatment centres will allow you to break free from the addictive behaviours which are holding you back from living the life you were supposed to live.
Sources
https://www.ncbi.nlm.nih.gov/pmc/articles/PMC1976118/
https://www.drugwise.org.uk/wp-content/uploads/Public-Health-Reforms-what-they-mean-for-drug-and-alcohol-services.pdf
https://www.nhs.uk/Services/Trusts/Overview/DefaultView.aspx?id=89853
https://www.alcoholics-anonymous.org.uk/
https://pubmed.ncbi.nlm.nih.gov/29606222/
Additional Alcohol Rehab FAQs
To add to the above most common questions we are asked regarding alcohol rehab, we have also included the below most frequently asked questions we receive with in-depth answers.