---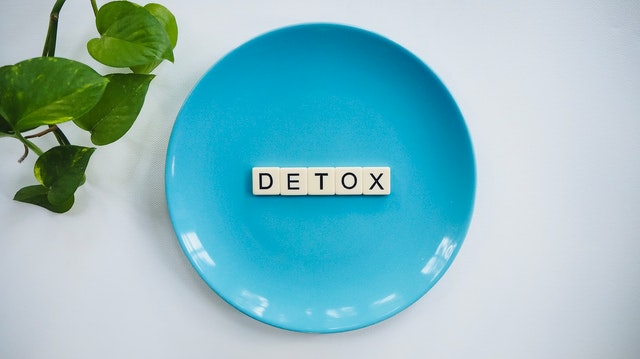 Opiate drugs are highly addictive, highly dangerous and highly abused. While users, may provide a significant sense of escapism, which is why addiction rates of opiate drugs are so high, their long-term effects can be detrimental to one's health.
In order to overcome such a fixation, a rapid opiate detox will need to be completed, to promote physical withdrawal.
Standing as a highly effective treatment service, a detox process, offering rapid advancement will help to disconnect users from opiate drugs in a safe yet efficient manner.
Yet, in order to overcome an opiate addiction, further treatment methods will need to be completed to work through the psychological issues caused by opiate abuse.
If you're struggling through opiate abuse, it is important that you do reach out and that you do consider a rapid opiate detox. It is vital that you act quickly, in the moment of acceptance to follow your motivation to withdraw.
At Cassiobury Court, we can facilitate your rapid detox for you, through a range of techniques, while considering your overarching rehabilitation aims.
The necessity of a rapid opiate detox
If you are abusing opiates or have an addiction to such substances, a rapid opiate detox programme will be ideal.
This includes addictions to heroin, methadone, and certain painkillers such as OxyContin. While general detox programmes are available to withdraw from opiates, a rapid process will be recommended and in fact, ranks as necessary for a number of different reasons.
Withdrawing from opiates can result in painful symptoms for clients. In fact, they can be so unbearable that many recovering hopefuls will give up on their rehabilitation efforts, due to these symptoms.
This is something we hope to avoid for all clients, by promoting a rapid opiate detox as part of a customary recovery programme.
Through such an offering, this is a proven way to almost by-pass withdrawal symptoms, making withdrawal and recovery easier to manage.
We appreciate how challenging withdrawing from any drug can be, never mind such addictive substances within the opiate family.
Through a rapid opiate detox, your motivation and desires to recover, which we understand can soon dwindle, can be managed, to ensure that you're in the right mindset to advance through detoxification.
This assurance cannot be set for general detox, yet through a rapid service, confidence in your next steps can be available.
Our rapid opioid detox programme
Rapid detox programmes allow thousands of opioid addicts to regain control over their lives. This is therefore the moment you can too.
Through a 5-day rapid opiate detox, your withdrawal journey can begin. However, we must note that some programmes will fall to the 9-day mark, where significant detoxing efforts will be required.
In total, our programme runs for 28 days, as a significant amount of time is spent on treating the psychological aspects of addiction. Yet, this will commonly be your advancing step beyond your rapid opiate detox.
During your rapid opiate detox, you'll be prescribed a course of 'opiate receptor antagonists', mainly Naltrexone. This drug is consumed orally and will be paired with anaesthetic, to act as rapid opiate detox blockers.
Once asleep, Naltrexone blocks opiates from affecting the brain, by reducing cravings and by suppressing the positive characteristics of opiate drugs.
After a period of time, you'll come around, completely detoxed, with a strong chance of bypassing withdrawal symptoms, down to the anaesthesia.
Post-detox symptoms
While the detox itself can curb withdrawal symptoms of opiate drugs, post-detox symptoms can be experienced, down to complete such an invasive procedure. Those symptoms include muscle pain, lethargy and sleep disturbances.
Although post-detox symptoms can be uncomfortable, please be reassured that as the procedure takes place through residential rehab, that your health will be monitored and protected.
Once symptoms do begin to subside, further addiction treatment services are encouraged to tackle the psychological aspect of opiate drug abuse.
Additional treatment beyond the detox process
A rapid detox process will be highly effective when considering addiction recovery. The detox process itself will help to reduce and ultimately diminish cravings, along with a physical reliance on opiates.
However, in order to fully recover from an addiction, the psychological intervention must also be completed which we also offer.
Through a range of counselling and therapy sessions, you can work with our team of specialist therapists to unlock the gap that opiate drugs fill for you.
You may be using them as an emotional crutch, you may be abusing them to combat mental health issues, you may be consuming them to escape from reality.
No matter the reason behind your opiate use, it's vital that your causations and psychological attachments are identified and suppressed.
Such effort, combined with a rapid opiate detox can help you recover over a 28-day period, where both withdrawal and disconnect from opiates can be aimed for.
Yet in order to fully benefit from the results of a rapid and intensive programme, you must continue your personal efforts on a post-rehab basis.
Post-rehab support
As we've highlighted above, you can overcome your addiction by completing a comprehensive rehab programme, standing as both a rapid opiate detox process and therapeutic treatment services.
However, as addiction recovery is for the long-term, you will need to continue to assess your exposure to opiate drugs, by making changes to your lifestyle and actions.
One beneficial service which can ease this time for you is post-rehab support, which is offered here at Cassiobury Court.
Through aftercare, once residential rehabilitation draws to a conclusion, substantive relapse prevention and support plans will be put in place.
Our clients receive 12 months of aftercare, for free, to provide a degree of stability and reassurance through ongoing addiction recovery.
We encourage our clients to attend Narcotics Anonymous groups in their local area the following discharge from our centre to sustain a life without the abuse of opiate drugs.
This in tandem with the skills that you'll pick up through rehab will hopefully reduce your inclination to abuse drugs in the future.
For more information on our rapid opiate detox programmes, rehabilitation processes, or our comprehensive offerings, contact our team today.
Opiate drugs are very dangerous and can flip your life upside down if enabled. Disable this control by regaining control through detox and intensive treatment.