We offer a residential drug rehab service for addiction to drugs at Cassiobury Court, our premier London rehab centre.
Our treatment programmes are run by professional medically trained staff to ensure a safe environment for our clients. Each of our programmes is tailored to the individual and our clients are assessed prior to admission to decide which treatment methods are most appropriate to their needs. Factors that influence the addiction treatment can include which type of drug they are taking, the severity of the addiction, the client's psychological condition and their own personality.
We Understand What You're Going Through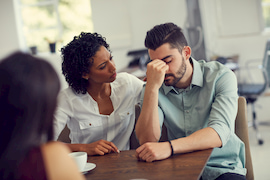 All of our counsellors are highly qualified and respected in their field, with a particular focus put on empathy with the client. Many of our staff have suffered the illness of drug addiction themselves and have personal experience of a drug rehabilitation programme. This helps them to identify what is needed for recovery and make a personal connection with the client. This also helps them to deal with many of the misconceptions in the community about how treatment for addiction should work.
At Cassiobury Court, we understand that there are many factors that can lead to addiction and relapse which have to be taken into account in order for the rehabilitation programme to be effective.
The first method of treatment is detox, where the body is rid of all trace of the drug. This is best performed in a safe environment whilst being observed by our medical staff. Prescription medication may also be required at this stage of treatment. Once the body is clean of the drug, the next stage of drug rehabilitation is therapy. this is absolutely integral to ensure that the client remains cleans beyond the end of treatment. This can be in the form of group sessions or one to one with one of our counselling staff. Because long-term recovery is ultimately in the hands of the addict, therapy is important to get to the root cause of the addiction and identify what may trigger using drugs.
Types Of Drug Rehab Clinics
There exists two types of rehab treatment. These categories are known as inclient and outclient treatment. At Cassiobury Court, we offer inclient treatment. This is also known as residential treatment. Residential rehab treatment means you physically live within the confines of the rehab facility for around 10-28 days. During this time, you receive round-the-clock care and attention by a team of caring professionals.
Outclient treatment typically takes place during the day, however, you return to your home environment during the evening. Outclient treatment is generally not intensive. This means sessions may only be offered once or twice a week. In contrast, residential treatment is intensive because you attend therapy sessions all day and each day during your stay. This means your addiction and associated mental issues receive adequate attention. We generally only recommend outclient treatment when it follows a residential programme in the form of aftercare.
What Does Drug Rehab Cost in the UK?
Going to rehab in the UK for drug addiction will generally require some sort of financial investment. The amount of money you must invest in your recovery will depend upon the type of treatment centre you attend and the duration of your treatment. As a rule of thumb, treatment centres offering a full residential experience will require a greater investment when compared to outclient or so-called 'quasi-residential' treatment providers.
Rahab programmes may run for as little as 10 days. During this period, you will undergo a detox programme but you will not benefit from a comprehensive rehabilitation programme. In contrast, a full 28 day programme will offer a significant focus on your full rehabilitation, but you should expect to pay more for this greater level of service.
When Do You Go To Drug Rehab
The signs you should go to rehab may not be immediately obvious. However, there does exist a number of signs that may signify the validity of going to rehab rather than attempting to stop your drug habit unaided. These signs are made up of several negative effects drugs inflict upon your life.
These symptoms include:
You drive your car or attend work/college when under the influence of drugs
You care for your children when under the influence of drugs
A number of negative health problems crop up that are likely caused by your drug use
Family and friends express concern about your drug use
You experience withdrawal symptoms when you attempt to stop using drugs
You self-harm or think about committing suicide
You have lost your job or disrupted your education due to your drug use
You lie about your drug use, even to your peers who also use drugs
How Long Are Drug Rehab Programmes?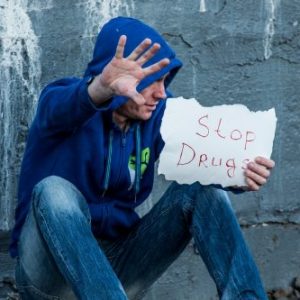 The amount of time you spend in a rehab clinic depends upon the severity and history of your addiction. Because drug addiction is a mental and not a physical disorder, it takes time to tackle these issues using modern therapy sessions. If your rehab stay is too short, you cannot expect to leave without receiving sufficient treatment for these mental issues. If these mental causes of your addiction are not sufficiently treated, you can assure relapse is only a short distance away.
How long does it take to treat the mental causes of addiction? Whilst it's impossible and imprudent to answer this question without carrying out a full assessment, the vast majority of people are able to make significant progress during therapy sessions when they agree to stay at the rehab centre for around 28 days, or four weeks. Some people may require a rehab of a longer duration, for instance for six-to-eight weeks.
How long does it take the treat the physical aspects of drug addiction? The answer to this question, again, is that it depends. It depends upon the type of drug you are addicted to. For instance, addiction to opiates typically requires around 14 days to treat the physical withdrawal symptoms. If you are addicted to cocaine, you will merely suffer from psychological withdrawal symptoms, and these symptoms will fade within a week.
What Happens in Drug Rehab
What happens during rehab is split into logical steps. Firstly, you will be fully assessed upon admission. Here, a psychiatrist will assess the physical and psychological nature of your addiction and any potential dual diagnosed mental health conditions you may be experiencing such as anxiety or depression. The psychiatrist will then transfer notes taken during the assessment to our in-house clinical team. The clinical team will then execute your recommended drug detoxification programme. This includes giving you withdrawal symptoms medication and ensuring your care needs are met during your stay.
The duration of your drug detox depends upon the severity and nature of your addiction. The vast majority of withdrawal symptoms will have based within around 10-14 days into your detox programme. During this time and following the completion of your detox, you will attend intensive and daily therapy sessions. You will participate in group therapy and complementary therapies, however, you will also benefit from daily individual therapy sessions. Lastly, you will also be exposed to the '12-step' cycle and you will learn how to integrate into and get the most from local mutual support groups such as Alcoholics Anonymous and SMART Recovery.
What's The Difference Between Inclient and Outclient Drug Rehab?
Inclient and outclient rehab describe the two broad categories of drug addiction treatment. Inclient treatment is far more intensive than outclient treatment. Outclient treatment is part-time treatment, and you will return home following the completion of these sessions. This is not so with inclient rehab. Inclient drug rehab means you will be completely uplifted from your drug 'using' environment whilst you undergo treatment. Here, you will receive effective detox and therapy treatment in a safely controlled environment that's free from 'bad influences' you are normally exposed to at home.
Why Cassiobury Court?
Cassiobury Court is one of the leading addiction treatment centres in the UK. Our reputation for providing effective drug and alcohol rehab treatment has helped us remain at the forefront of private addiction treatment. With a wide array of treatment options including innovative techniques such as NAD+ detox which rapidly speeds up the detoxification stage of rehab, we have shown that we are always on the lookout for the most effective treatments to benefit our clients.
For more information on the treatment methods in our drug rehabilitation programmes, visit our treatments page.
FAQ's
We understand how hard it is going back home and into the environment which caused your addiction, this is why we have effective aftercare programmes so you are not alone even after you leave our centre. Our aftercare team is made up of health professionals who will keep in regular touch with you after you leave, this ensures that you have the support needed when the urges to relapse become too much.
We are able to provide treatment for the majority of addictive drugs. The most common drug addictions we deal with include cocaine, heroin, cannabis, alcohol, amphetamines and prescription drugs. If you would like to find out more information on the drugs we have treated then speak to one of our addiction recovery workers to find out about what they have experienced when treating these addictions.