---
An Inclusive Community
At Cassiobury Court we provide a confidential safe environment for all our clients from many diverse backgrounds.  Clients and their families can be assured that we can cater for clients who have certain religious and cultural needs.
We Are Culturally and Religiously Sensitive
The issues that can be faced by different religious and ethnic groups can be potentially challenging – which is why at Cassiobury Court we offer cultural and religious sensitivity and understanding to all our clients. There are shared values which are at the core of the work we do, underpinned by the Care and Quality Commission (CQC) fundamental standards.
We understand that within different communities there can be a culture of shame which is not in keeping with religious principles and teachings. There is often a misunderstanding about the disease of addiction which can be a huge obstacle for many clients and their families. If we are not honest about this problem, it will continue to be brushed under the carpet and the cycle will continue. We are part of an international community which is inclusive of everyone. At Cassiobury Court, we are here to support you with dignity and respect.
Your Traditions Will Be Respected
Valuing our client and their individual needs is at the heart of our service. This time for your loved one is an investment. An investment into their health and well-being, their future and the stability and peace of your family. We have worked with clients and their families from all backgrounds – we have witnessed the transformation of the client in terms of their health, repairing family relationships, growing spiritually, and working to maintain rehabilitation.
Specific Dietary Requirements & Prayer Time
Our service provides specific dietary requirements for everyone, such as halal, kosher, vegan or vegetarian options. We can also support clients with religious observances upon the request of the client. All clients can feel comfortable that their religious practice is completely respected and supported by the staff at Cassiobury Court.
Special Requirements for Religious Residents
It can be a daunting prospect to enter a rehab facility if you don't know whether your religious practices can be catered for. Rest assured that we ensure that you can practice your religion as you receive treatment at our centre.
Sunday church services can be an important part of a Christian's routine and attending rehab does not stop this. Upon request, attending a local Church can be arranged. You are also welcomed to bring any religious teachings into the facility.
All cultures are welcomed at Cassiobury Court, and we are aware of the importance of religion for Muslims. We have a prayer room available, and you can attend the local Mosque upon request. Our chef also caters to all our clients and can provide you with halal meat and adjusted meal plans during Ramadan.
For those who are practicing Skihs, our Chef can provide you with a vegetarian meal plan if requested. You will also have the opportunity to meditate and pray, as well as have access to a local Gurdwara for Sunday services.
For any Catholics who attend Cassiobury Court, you are welcome to use our prayer room. You can also attend Mass on Sundays upon request.
All religions are respected and can be catered for at Cassiobury Court. If you would like more information about our services or personal requirements, please contact our Registered Manager Raffa Bari on 01923 819738 or by email at raffa@cassioburycourt.com.
Strict Confidentiality
We adhere to a code of strict confidentiality, where only disclosure is given to named individuals with the client's and their families expressed permission only.   We value and understand the importance of keeping our clients safe at Cassiobury Court, and to ensure this, there are no unauthorised visitations allowed without prior agreement from the client and their families – making sure that the client is secure and safe in a caring and protective environment.
We Respect Your Privacy
Room allocation is segregated at Cassiobury Court, adhering to CQC policy and procedures, to ensure all our clients maintain their dignity and privacy.
You're In Safe Hands
Families can begin to have hope again, assured that their loved one is being medically looked after, has the time and space to regain their strength so that they can begin to make the necessary changes in their lives on the straight path of recovery and rehabilitation.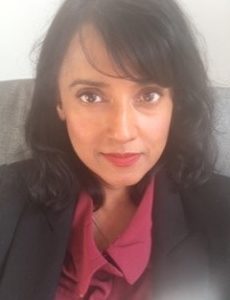 To discuss this further please contact our CQC Registered Manager
Raffa Bari
01923 819738
Email: raffa@cassioburycourt.com