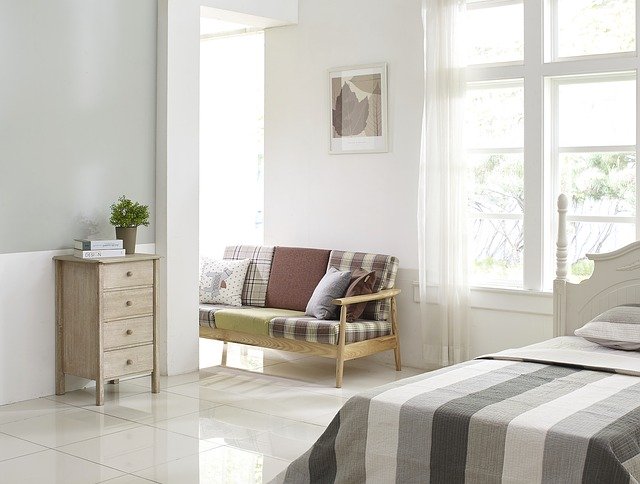 Residential treatment is a sought-after, primary service which truly highlights the value of rehab. While many will believe that remaining close to home, that outpatient treatment will offer the greatest comfort, ultimately influencing positive results, in the majority of cases, this will not be the outcome.
Outpatient treatment is favoured for the independence it boasts. However, for those who struggle with physical and psychological addictive behaviours and cravings, that level of independence can be difficult to control.
Here's where residential treatment steps in, offering autonomy yet the guidance of a specialist, personal rehab programme.
Visiting a residential addiction treatment centre may not have been on the cards for you. Yet, if you are aiming for long-term recovery, at Cassiobury Court, we urge you to consider it as an option.
Carrying effective results, see below the value of residential treatment, expected recovery results and the opportunity you can have by investing in our rehab clinic.
As residential treatment may be new to you, it's time to familiarise yourself with the most effective route to addiction recovery out there.
What is Residential Treatment?
Residential addiction treatment is where clients will complete a personal stream of addiction treatment options, safely under the roof of their selected rehab clinic. Yet, alongside this, they will also reside from rehab, where it will act as their home throughout the treatment process.
While residential treatment may feel like a daunting and overwhelming step, it in fact provides clients with everything they need to recover effectively. Unfortunately, this isn't the case when considering outpatient treatment or cheap rehab programmes. Control will also be lacking through those relaxed forms of addiction treatment.
Here is exactly why the residential treatment works, as control is present, as intense streams of treatment are recommended to treat addiction like any other illness.
One way to look at it is, if you were unwell with a different illness, you'd likely reside from hospital for a concentrated experience of treatment. This is the case for those embracing residential treatment, allowing for recovery to be quicker while also securing stronger recovery rates.
See below the true effectiveness of residential treatment, available here at Cassiobury Court.
Residential treatment and its effectiveness
Residential treatment is highly effective for a number of different reasons. While it may not be suited for all individuals facing drug and alcohol problems, it is recommended for the majority, especially those with addiction diagnosis.
If you are struggling, here's why you should consider residential treatment via a reputable rehab clinic.
Intense and consistent streams of Treatment
Residential treatment allows for clients to experience an intense and consistent stream of addiction treatment. Elsewhere, this level of consistency will be difficult to control and observe.
Yet, through an equipped residential rehab, it is probable that recovery can be worked through over a 28-day basis, all down to the focus of residential treatment.
This level of focus is recommended when treating any degree of addiction. Unfortunately, efforts must go beyond a detox programme or a singular stream of therapeutic addiction treatments. Through this degree of intensity, a wide range of treatment options can be worked through.
Personal rehab programmes
Residential treatment carries great effect down to the ability to offer personal rehab programmes. Many outpatient services will unfortunately follow a one-fits-all approach to rehab.
Yet, with the time and resources to hand, dedicated to each individual client, a personal programme can be formed to work around individual needs.
Optimal environments to work through treatment
By selecting residential treatment, clients have access to optimal environments. The environment that addiction treatment is completed within can direct your end results. This is also the case when considering your downtime in between treatment.
Attached to residential treatment is the opportunity to live from a homely, comfortable yet professional rehab clinic, controlling the environments for you to motivate recovery.
Prioritising health and safety
Alongside the quality of treatment and the setting, it will offer, residential treatment is effective when considering its priority over health and safety.
Without this, many physical and psychological challenges can lie ahead. Yet, through a medically observed rehab programme, the wellbeing of each client can be prioritised.
Mental health treatments
One key benefit of residential treatment is that it provides a comprehensive opportunity of treatment. Through this, very common for a lot of addiction clients, mental health treatments are also available, offering opportunities of holistic healing. This level of one on one care will not be available through outpatient treatment.
Sustainable plans throughout rehab
Residential treatment offers sustainability. As addictive side effects, as causations, as mental health issues are worked through to their fullest, recovery rates are stronger down to this.
Complete recovery is unlikely for addicts through outpatient care. Yet, through residential rehab, the greater opportunity is present, along with higher quality care and guidance.
Expected recovery results via residential rehab
Down to the above factors, residential treatment does carry high effectiveness when measuring against long-term recovery rates. Understandably, it may not stand out to all individuals at first. However, down to the capabilities and experiences possible through residential treatment, it is a strong contender.
If you're struggling with addiction and commit yourself to residential treatment, your expected recovery results will be much stronger than via outpatient care. You can expect these results much sooner also down to the intensity of residential rehab.
Complete Residential Treatment at Cassiobury Court
If you're keen to experience the effectiveness of residential treatment, this is possible here at Cassiobury Court. You can reside from our leading facility while completing an intense, stream of personally recommended addiction treatment options.
Via a residential treatment, you will also have the chance to recover from the most fitting environment for recovery, helping to improve your experience.
By reaching out and by committing to what's ahead, you can encounter the value of residential treatment here in Blackpool. See how our team can support you with this arrangement by contacting us today.
While residential treatment may feel like a big step, it will be a positive step for you to work through your addiction.