When we think about addiction, most people assume it's an alcohol or narcotics addiction but, here in the UK, there's a growing problem with prescription drug misuse.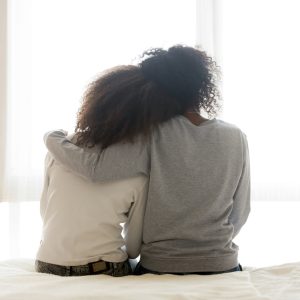 Benzodiazepines, opiates, sleeping tablets, and even painkillers – there are many drugs available over the counter that are highly addictive.
At Cassiobury Court, we're proud to be able to offer specialist support and addiction recovery treatment for this.
However, upon arrival, it's likely that individuals will have to complete a drug detox before starting any treatment or therapy. Here, we explore what you can expect.
Symptoms of Prescription Drug Addiction
Prescription drug addiction is when certain drugs that are available over the counter have been used in a way that they weren't intended. It's not necessarily drugs that are prescribed to you either.
It could be painkillers you've been given by a friend or even prescription drugs you've ordered elsewhere. Typically, when we talk about prescription drug addiction, we mean opioids, anti-anxiety medication, sedatives, and stimulants.
As with any addiction, there isn't a sole symptom that means you have an addiction or that you need help. Instead, it's usually a combination of factors including:
Wanting to stop but being unable to
Cravings without the drug
Taking higher doses than prescribed
Seeking prescriptions from multiple doctors or finding ways to ensure that more prescriptions are written
Not being able to function without the prescription drugs
Mood swings and sleeping problems
Stealing, buying, or forging prescriptions
If any of this sounds familiar or you think you have a problem with prescription drugs, why not get in touch with our team? Not only do we have lots of experience in dealing with prescription drug addiction, but we won't judge or pressure you into anything.
At Cassiobury Court, we just want you to know that we're here for you – to listen, to talk, and to advise – whenever you're ready.
What is a Prescription Drug Detox?
When you arrive at rehab, like Cassiobury Court, you may be required to complete a detox – whatever your addiction. This is the process of the substance leaving your body and is essential to ensure you're ready to start treatment and therapy.
Lots of people try to detox at home. However, while they're completely normal, side effects and withdrawal symptoms can make the process very difficult and even dangerous.
A medically assisted prescription drug detox is completely different. Not only will you be monitored regularly and in a safe environment, but our team will support you mentally and physically.
It's also likely that your substance usage will be slowly reduced as this is the safest way to do so. Our team of doctors and nurses can also prescribe medication to help ease any pain and symptoms.
This is one of the biggest benefits of attending rehab as an inpatient and sets you up for long-term recovery.
Detox Withdrawal Symptoms
Withdrawal symptoms are a combination of mental and physical effects that can happen when you stop taking or reduce your intake of a particular substance.
It's completely normal but can be very challenging to deal with on your own. This makes inpatient recovery such a good choice. These symptoms can vary from person to person as can the intensity and duration of them.
Our team will monitor your symptoms though and can provide medication to ease them. Some of the most common withdrawal symptoms include:
Shivers and sweating
Changes in mood
Changes in appetite
Sickness and nausea
Generally feeling unwell
Depression
Fatigue and irritability
Muscle pain
Sleeping problems
Restlessness
Some individuals also experience hallucinations and delirium. While these can sound scary, our team will ensure that you're monitored and supported. The detox process usually lasts up to 10 days.
What Happens After Prescription Drug Detox?
Having completed your prescription drug detox, you're then ready to start therapy and treatment. At Cassiobury Court, we use a combination of behavioural therapy as well as psychological therapy, talking therapy, and even creative sessions.
Not only do we focus on treating physical addiction but also uncovering emotional dependencies and triggers. We ensure that you're at the centre of your treatment and recovery though and will regularly monitor how you're getting on.
Treatment is provided within a group or on an individual basis, and we encourage family and friends to get involved when it's appropriate. This is because we believe it gives you the necessary support while offering them the knowledge and skills they need once you've completed your rehab programme.
It's not all about therapy and treatment though at Cassiobury Court. In your spare time, you'll have access to our beautiful grounds as well as well-being and holistic activities, and nutritional advice. This is to help you to become healthy and to create new and alternative coping strategies and lifestyle choices once you leave rehab.
On the topic of leaving rehab, it's completely normal to feel concerned or even scared about this. But at Cassiobury Court, we work with every single person to ensure they are ready to leave. You'll work with specialist aftercare and relapse prevention team to build resilience and you'll also be given the details of local support groups in your community. Our phone line is always open too – whether you need any help or have a question.
Contact Us
Do you think you have a problem with prescription drugs? Maybe you're worried about a friend, family member, or employee. Either way, the team at Cassiobury Court is here for you. We're here to listen to concerns, answer questions, and outline all the options available. Call our team on 0800 001 4070.
Prescription drug addiction can have huge effects on mental and physical health and that's before we mention the toll it can take on other areas of your life like relationships, finances, and your career. But it doesn't have to be that way, and we're here to show you how.