Cocaine Rehab in London
Why Choose Cocaine Rehab in London?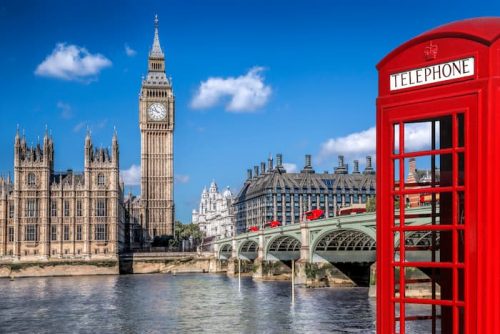 As the UK's capital city, London has a lot of things going for it. However, as with many other cities across the world, there are issues with drug abuse. But your life doesn't need to be gripped with substance misuse and addiction, and our team of experts are here to help you through every step of the journey.
London is one of the best places to go for rehab thanks to the incredible medical professionals on hand and the range of treatment types on offer. When you choose a program to start, you'll need to decide whether you want to be treated as an inpatient or outpatient. Inpatient residential rehabilitation is when you stay overnight and receive 24/7 care and support. As an outpatient, you'd be required to complete treatment in the day and then return home in the evening.
It's up to you to decide which treatment option will suit you but we typically advise people to attend inpatient programs. This is because when you stay at a rehab centre, you're able to give your recovery the full attention it deserves. Away from distractions and familiar temptations, and surrounded by the right people, inpatient rehabilitation offers fantastic success rates and long-term recovery.
What to Expect at Cassiobury Court
Residential rehab in London is usually offered on a 28-day program which includes a range of treatment and therapy types including creative therapy, cognitive behavioural therapy, motivational therapy and talking sessions. Individual and group treatments are offered and, if you stay as an inpatient, you'll also have access to wellbeing activities and holistic treatments.
When you first arrive at Cassiobury Court, our medical team and mental health professionals will carry out a full assessment. This is so we can get to know you, your addiction, and your physical and emotional state. Armed with this information, we can put together a personalised care and treatment plan that keeps you at the centre of it. We continuously monitor this too throughout your time with us.
You may also be required to detox from cocaine. This is to ensure that there are no substances in your body and that you're ready to begin treatment. You may have already tried this at home, but a medically-assisted detox has much higher success rates. What's more, any withdrawal symptoms and side effects can be treated with medication.
Aftercare for Cocaine Addiction in London
The support and care you get after your rehab program is finished is just as important as the program itself. After all, the first year of being free from addiction can bring with it many hurdles to navigate. Many experts also believe this is the time when most people relapse. For this reason, we have a specialist team who will be with you all the way.
As well as this, we'll provide you with details of other support services and groups in your local area. This includes Narcotics Anonymous and post-rehab network groups. Family therapy sessions are also offered at Cassiobury Court to give your friends and family the tools and information they need to be able to support you now, and in the future.
Why Choose Cassiobury Court
At Cassiobury Court, we're dedicated to providing everyone with a comprehensive yet tailored treatment plan that's designed to help them to get rid of their cocaine dependence and enjoy long-term success.
Led by a team of varied medical professionals including social care workers, mental health nurses and doctors, you can be sure that you'll be supported from the minute you get in touch and everyone really does have your best interests at heart.
Other reasons to choose Cassiobury Court:
Treatment for alcohol and drug addictions as well as mental health conditions
Support and care for behavioural addictions
Industry-leading professionals by your side
A calm environment that allows you to focus on your recovery
Relapse prevention advice and one year of free aftercare
Personalised care plan that includes wellbeing activities
Group and individual sessions
24/7 support and family helpline
Our Rehab Facilities in London
Cassiobury Court offers comfortable homely accommodation spanning across two floors with large discreet gardens and grounds perfect for peaceful walks and mindfulness practices such as meditation.
The clinic is also a short walk away from Cassiobury Park, which is the largest public open space in Greater London. Daily walks to the park are arranged by our support team during your stay.
Accommodation includes:
21 Single Bedrooms
10 individual ensuite rooms or shared bathrooms
Private Rooms for therapy and counselling sessions
Communal and dining areas
Large Multi-Purpose Group Activity Room
Comfortable TV Lounge
Peaceful Garden Areas with Outside Seating Area
Nutritional Food
Getting Help for a Loved One in London
Watching someone struggle with a cocaine addiction can be incredibly challenging but we're here to help you. Not only can we answer any questions and listen to your concerns but we can also begin the process of rehab admissions and help your loved one to start their recovery journey. It's important to remember that the individual needs to want to recover in the first place though but, often by starting the conversation with them, you can help them to get their life back on track.
Our family intervention service can help individuals to realise that they might need rehab but it's also a great way to allow them to open up and discuss their concerns. Here, our addiction recovery specialists will be able to advise on the best course of action and can offer professional advice too.
What Happens Next?
If you're ready to take the first step towards your new future, why not get in touch with the team at Cassiobury Court? Rehab might sound like a daunting step but it doesn't have to be and we're by your side every step of the way.
So many people have come to us scared and lost and we've helped reignite their spark for life again, supporting them to recover long-term. People have come to us with addictions that have lasted for several years or even a few months and we've helped them all. So if you're ready and are willing to put some work into your recovery, Cassiobury Court could be exactly what you need.