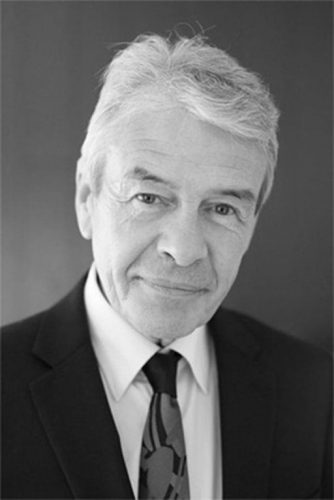 ---
Before amphetamine detox can begin, it is important to understand the effects and risks associated with the drug.
Amphetamine is a group of drugs that includes speed. They are stimulants that increase the activity of certain chemicals in the brain and are often taken to stay alert, typically on a night out. It used to be used in diet pills, as one of the effects was to suppress the user's appetite.
Some examples of amphetamine include dexamphetamine which can be used for medical purposes to treat conditions such as Attention Deficit Hyperactivity Disorder (ADHD), amphetamine sulphate which is mainly known as 'speed', and methamphetamine which is a potent form of amphetamine known predominantly as 'crystal', or 'meth'.
Those under the influence of amphetamine feel excited, chatty, and energetic. They often have the energy to do things like dancing for hours without becoming tired.
There are a number of other reasons why people take amphetamine, they can take it to experience a sense of escapism, it can allow them to gain confidence and find it easier to socialise, it lessens their inhibitions, removes personal responsibility for decisions, can relieve boredom and stress, acts as a coping mechanism to deal with personal issues, or they simply take it out of curiosity.
However, there is also a long come down effect, resulting in the user becoming irritable, depressed, anxious, and paranoid.
What are the Risks of an Amphetamine Addiction?
There are many risks associated with taking amphetamine. These can include:
Come down – This can last for a number of days and can make it difficult for users to learn or concentrate. It can also be difficult to relax or sleep after taking it.
Heart trouble – Amphetamines accelerate the heart rate. This can put a strain on the heart, which can lead to long term problems or even an overdose resulting in death.
Immune system – Combined with its effect on diet and sleep, amphetamines can lower your immune system, resulting in cold and flu.
Depression – Amphetamine use can lead to anxiety, depression, irritability, aggression, paranoia, and increases the risk of developing a mental illness.
Drugaware.com explains that there is no safe level of illicit drug use. All drugs including amphetamines will affect each person differently depending on the persons characteristics such as physical size, gender, mood, diet, fitness, age, expectations, health, how the drug is taken, and the environment in which is it taken.
There are some common short-term effects from taking a high dose of amphetamine which includes repetitive movement, irregular breathing, panic attacks, pale skin, jaw clamping or teeth grinding, and a very rapid heartbeat.
If you're going through a long-term amphetamine addiction, it's likely you'll experience violent behaviour, periods of psychosis, mood swings, malnutrition and weight loss, emotional disturbances, and delusional thoughts, all as a result of this drug.
Drugwise.org.uk explain that according to Home Office statistics published in 2016, around 1 in 10 adults aged 16 to 59 in England and Wales said they has used amphetamine at some point their lives (10.3%). They go on to say that 0.6% of 16- to 59-year-olds said they had used amphetamines in the last year, which makes amphetamine the fourth most popular illegal drug in England and Wales.
When we look at drug use among school children, gov.uk state that in a recent survey "15 year olds in England were half as likely to have used amphetamines (including methamphetamine) than cocaine or MDMA, with 1.8% saying they had ever used amphetamines compared to 4.2% for cocaine and 3.9% for MDMA".
Gov.UK goes on to states that "Wales has the highest proportion of people in the UK starting treatment for amphetamine or methamphetamine use. In 2018, 5.8% of all people starting treatment in Wales reported primary use of amphetamine or methamphetamine, compared to 1.8% in England and 1.5% in Scotland".
Whilst this mean seem as though Wales has the bigger drug problem, it could just indicate that people in Wales who are suffering from amphetamine addiction are more likely to seek out professional help than those in the rest of the UK.
Whatever the case is, it's vital that we continue to raise awareness of amphetamine rehab solutions. We're here to help those who need it most, we just need to get our message across to everyone who needs to hear it.
How we can help
Here at Cassiobury court, we have a range of drug and alcohol rehab treatments to help with your addiction, including detox, counselling, and holistic therapies. Every person who walks through our open doors will receive a personalised treatment programme featuring a carefully selected mix of psychological and well-being therapies to suit their specific needs.
Unlike other local health services or outpatient services, we have a dedicated team who are able to take the time to get to know you before designing your bespoke amphetamine addiction rehab plan.
Our residential addiction programme takes place in our warm and welcoming rehab centre where you can enjoy the privacy of your own room, 24/7 support from our excellent team of recovery workers and all of your housekeeping needs taken care of to ensure the only thing you have to focus on is your recovery from amphetamine addiction.
We provide daily nutritious meals to aid your recovery process and even arrange social activities for you to take part in during your down time. These include quiz nights, film nights, group runs or walks, and family visits should you wish to.
We deliver a wide variety of therapies and will select the ones which we feel will benefit you most to ensure an effective and efficient treatment programme. These could include cognitive behavioural therapy, stress management, relapse prevention, counselling, art therapy, fitness therapy, relaxation and sleep management, low level laser therapy, and mindfulness.
For more information call us on 01923 369 161 or text HELP to 83222. You can also email us at info@cassioburycourt.com.
Let us help you achieve your long-term recovery with our amphetamine addiction rehab.
Sources
https://drugaware.com.au/getting-the-facts/faqs-ask-a-question/amphetamines/#what-are-the-short-term-and-long-term-effects-of-amphetamine
https://www.gov.uk/government/publications/united-kingdom-drug-situation-focal-point-annual-report/united-kingdom-drug-situation-focal-point-annual-report-2019