​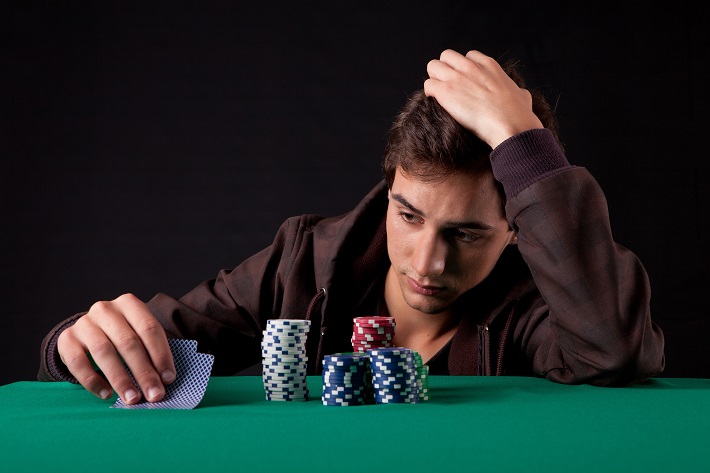 GPs have revealed the drug 'naltrexone' is being prescribed to treat clients suffering from gambling addiction.
The drug costs a massive £800 per month per client.
GPs say they are using Naltrexone to tackle the UK's rising betting problem.
What is naltrexone?
Naltrexone is better known for treating substance addiction, including addiction to drugs and alcohol.
Naltrexone helps addicts 'fight' their cravings to engage in the addictive habit.
The National Problem Gambling Clinic (NPGC) in the capital was the first to prescribe Naltrexone for gambling addiction.
The extent of naltrexone use for treating gambling addiction
Patients are referred to the NPGC by their GP. It is thought the NPGC treated around 1,000 clients in 2014 for gambling addiction.
In a statement, the NPGC said Naltrexone is only reserved for clients who have resisted more conventional forms of treatment.
It is said these people are considered 'compulsive gamblers.'
The evils of gambling addiction
GamCare, a helpline set up to assist gambling addicts, says there are around half a million gambling addicts living in the UK.
GamCare said many of these addicts suffer with severe family and financial problems as a result of their addiction.
Many criticise the Government for not curtailing the growth of the gambling industry in the UK.
The rise of Fixed Odds Betting Terminals
The rise is in gambling addiction in recent years has been blamed on 'fixed odds betting terminals', or FOBTs for short.
In the last half a decade the number of gamblers thought to be addicted to FOBTs has grown by more than 50%.
FOBTs first landed in the UK around 10 years ago following Labour's decision to liberalise gambling laws.
FOBTs allowed high street bookies to introduce into their stores a host of 'casino' style games such as roulette and poker.
Legal loopholes
The Labour Government attempted to outlaw FOBTs, but the gaming industry argued the roulette and poker games were actually played in tax havens such as Malta, and players remotely 'participate' in these games via the betting shop.
The Government has since enacted a requirement whereby gamblers must seek permission from bettering shop staff before a better in excess of £50 is placed.
A 'Fairer Gambling' campaign says Ladbrokes makes around £1000 in profit each week for each FOBT it owns.
Learn more about Cassiobury Court's gambling addiction therapy. Call today on 0800 001 4070.