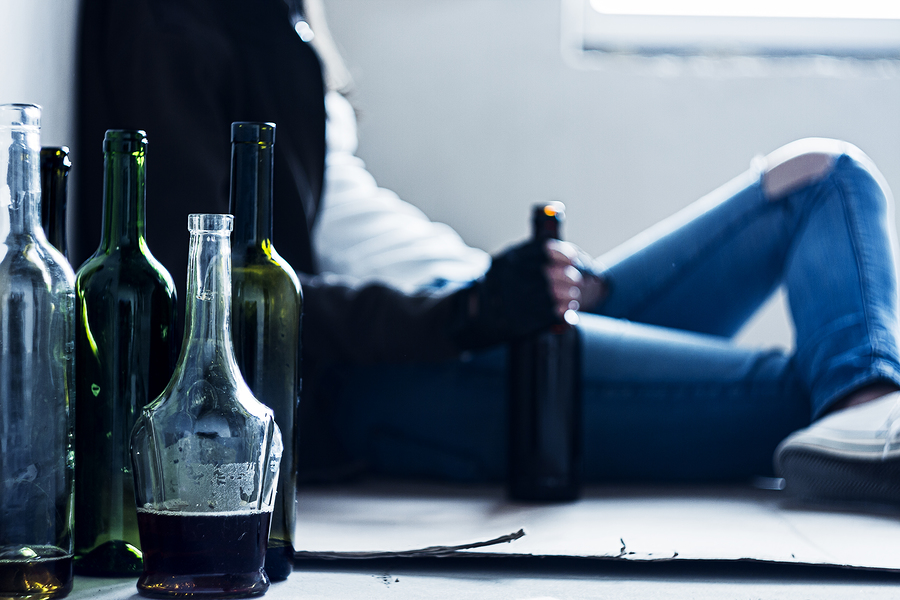 Research suggests that alcohol misuse costs the UK economy roughly £7.3bn per year, with 15,000 people dying from alcohol-related illnesses each year in England alone.
A report from NHS Digital, released recently, shows a 6% rise in the number of alcohol-related hospital admissions from 2017/18 to 2018/19, which brings the total number up to almost 358,000 and marks a rise of almost a fifth over the past decade.
There are a number of different illnesses and conditions that are counted in these statistics, including mental and behavioural disorders brought on by alcohol, alcoholic liver disease, cancer, heart disease and even unintentional injuries.
How Do We Calculate Alcohol-Related Hospital Admissions?
So what metrics are we using in order to calculate hospital admissions which are perceived to be related to drinking?
The number of alcohol-related admissions is calculated using the sum of the contribution made by alcohol harm, across all hospital episodes. This method does not count individual admissions, and instead offers a 'narrow measure' methodology which supplements previously used 'broad measures'.
Why Use These Measures Together?
In previous studies, it was found that broad measure data analysis tends to overestimate the role of alcohol in causing hospital admissions, whilst the narrow measure tends to underestimate.
A narrow measure indicator offers higher specificity, making it better for measuring change over time. However, the narrow measure is thought to be less sensitive to differences in coding practices and this can underestimate how much of an impact alcohol has on hospital admissions.
Using the two measures together helps to get a more generalised overview, that is thought to be more accurate.
Statistics
According to the NHS Digital report, men made up six out of every 10 hospital admissions in 2018/19, and 40% of patients were between the ages of 45 and 64, proving a trend that researchers have previously noted in that older men tend to be the most vulnerable to alcohol-related harm.
The study also looked at the numbers of admissions across the country, finding that Stoke-on-Trent had the highest rate of alcohol admissions, with 1,130 per 100,00 people. East Sussex had the lowest, with just 320 per 100,000 people.
Both men and women aged 55 to 64 were in the category most likely to drink more than the government's recommended guideline of 14 units of alcohol per week.
Laura Bunt, acting chief executive of the charity Addaction, said: "In 2018 the UK government announced it would be creating a new, stand-alone alcohol strategy.
"But this January, the promise was quietly rolled back. These statistics show that a new approach is needed.
"We know that minimum unit pricing, which sets a price below which a unit of alcohol can't be legally sold, has been effective in reducing alcohol consumption. In Scotland, alcohol sales have hit a 25-year low since it was introduced in 2018.
"While there needs to be a national strategy, we can see from these statistics that the group most at risk are older adults.
"We've learnt from our services that as people age, big life events such as divorce, bereavement, financial issues or even retirement can leave people feeling isolated and unable to cope.
"What's more, harmful alcohol use among older adults is often a hidden problem, with many drinking at home alone instead of out and socialising."
Key Findings From The Study
If the government is to tackle the problem of rising hospital admissions due to alcohol, it is important to study these statistics and decide what conclusions we can draw from it. Some of the key findings include:
1. Alcohol is creating a serious burden on England's hospitals in recent years. Alcohol-related hospital admissions increased by 63.6% from 2005/6 to 2013/14, and while deaths are down 2% from 2017, they are up significantly from the year before.
2. Older, poorer men are most at risk from alcohol-related illness or injury. The highest rates of hospital admissions were found in men ages 45 to 64, and A&E admissions specific to alcohol were between three and four times higher for the poorest fifth of the population.
3. Governments and NHS services need to take advantage of opportunities for intervention sooner rather than later. Research has shown that in recent years those presenting at A&E with alcohol-related illnesses and alcohol poisoning had attended hospitals or GP surgeries about their alcohol problems previously. This identifies a need for referrals to specialist services and diagnosis at the earliest possible opportunities.
4. Cuts to public funding and addiction services may be compounding alcohol-related harm in poorer communities, and the availability of cheap alcohol should also be considered in an attempt to help the most vulnerable members of society to steer away from alcohol addiction.
Chairman of the Alcohol Health Alliance, Professor Sir Ian Gilmore said: "The Government needs to wake up to the fact that the harmful use of alcohol is killing people across the country right now.
"Far too many people are dying much too young as a direct result of unhealthy levels of alcohol consumption in England.
"The Chancellor needs to increase alcohol duty by 2% above inflation in the next Budget.
"In addition, England needs minimum unit pricing, following the lead of Scotland and Wales, and cuts in support for harmful drinkers need to be reversed."
Cassiobury Court offers a dedicated residential rehabilitation service suitable for those struggling with alcohol addiction. With a dedicated detox programme designed to help addicts get sober, and a long-term drug or alcohol rehab and aftercare programme to help deal with the psychological elements of an addiction, people suffering from addiction can get the best possible help within our treatment service.
We offer a range of wellness activities, group and individual therapy sessions, so that any drug, alcohol or behavioural addiction is dealt with from the inside out, helping you to fight your addiction in a stable way that should make it easier to steer clear of relapse once you leave the centre.
If you are concerned about your alcohol consumption, Cassiobury Court can be reached on 01923 369161 or you can text HELP to 83222.