Was COVID-19 Also a Pandemic on Mental Health?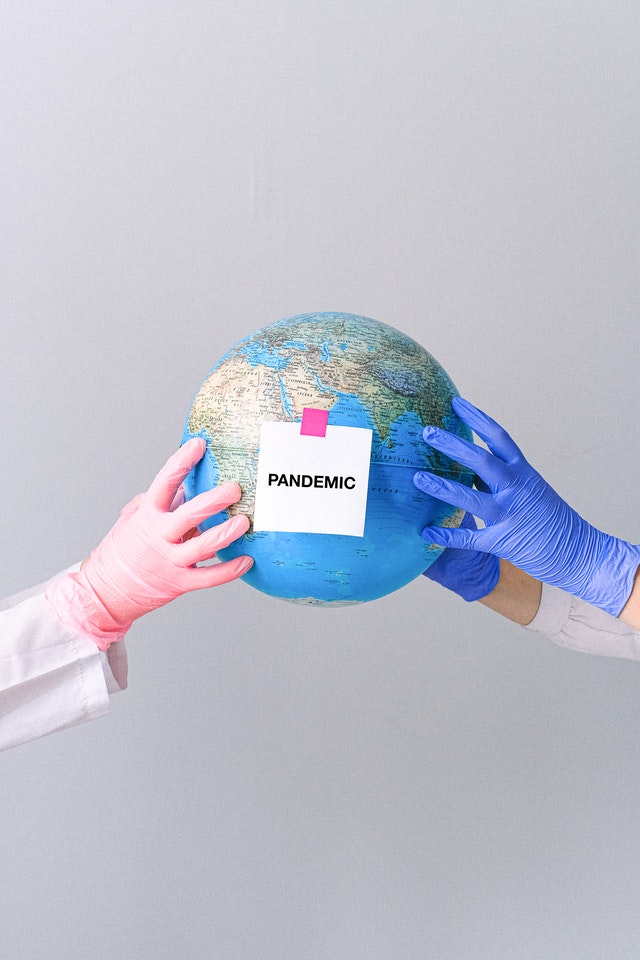 The ongoing pandemic of Covid-19 has caused a whirlwind for the entire world.
An unprecedented reality has emerged, where social distancing and mask-wearing is the norm, where an ongoing feeling of uncertainty is the norm, and where any amount of normality, prior to the pandemic has vanished, now becoming a new norm.
Through this new, unfamiliar routine, heightened emotions and anxieties are experienced, associated with worries of contracting the virus, with concerns over financial losses, with feelings of isolation, with the uncertainties of job security, with worries around the health of loved ones, and with pressures on the economy and NHS. We're in fact living in a bubble controlled by the consequences of Covid-19.
Expectedly, such a significant change has placed pressure on our quality of life, on physical health and also, as prevalent as ever, our mental health.
Commonly, a pandemic of any degree is linked to heightened mental health risks, with a focus on mood disorders, depression and anxiety diagnoses. Yet, the intensity and longevity of Covid-19 has raised even greater concerns around mental health, where 45% of the UK population feel a sense of worry, and for 64% of those with pre-existing mental health concerns.
This data alone shows how long-term life, focusing around Covid-19 will continue to place a demand on mental health support services, on individuals themselves and on families, without even considering the direct health concerns and bereavement of the pandemic.
In fact, it seems that mental health has become a second thought, even though it has materialised into an independent pandemic, causing staggering rates of suffering, illness and suicide.
If you're struggling, it's time to consider mental health support, stress management and virtual therapy, available in conjunction with our team at Cassiobury Court.
For greater insight, here's all you need to know about Covid-19 – the pandemic on mental health, a global epidemic in itself.
Common impacts of previous Pandemics on Mental Health
Through previous health crises, recessions, widespread cyber-attacks and natural disasters, the mental health of many have fallen victim to vast change, worry and unfamiliarity.
Down to this correlation, it is easy to see why mental health risks have increased throughout the pandemic of Covid-19. Yet, down to staggering rates of suffering, it isn't easy to see why support and resources haven't been prioritised to protect all individuals, including those with pre-existing mental health issues.
Pandemics commonly cause disruptions, cause drastic, uncontrollable change, and cause the necessity to adjust, which can be very difficult to achieve while also experiencing the multifaceted negativities linked to crises, such as Covid-19.
This is exactly why the greater focus should have been placed on mental health, from the offset, with prior knowledge to responses.
Covid-19 – the pandemic on Mental Health
Covid-19 as a whole has generated many negative uncontrollable results. However, for those suffering mentally, there are a number of factors that have heightened suffering, all caused by the direct results of regulations and the characteristics of the virus.
Here are some of the key factors increasing the impact that the pandemic has had on mental health issues.
Money worries, down to a loss of job, furlough, a lack of self-employment funding
Health concerns for contracting Covid-19, personally and for loved ones
Reduced accessibility to health services, including resources for addiction recovery, cancer treatment and pre-existing mental health issues
Heightened feelings of isolation, down to social distancing and stay at home messaging
Scaremongering through the media, making the entire pandemic a blurred reality
Mixed communication through authorities and communities
Concerns aimed towards the future, on personal levels and for the economy
A lack of routine and responsibility, making it very difficult for those with pre-existing mental health issues
The closure of many support centres and wellness services, including opportunities to exercise
Pressures through homeschooling and demand on flexibility
Stigmatisation around opening up about low feelings, linked to mental health issues
Concerns over the vaccine and its viability
A change in environments, social situations and lifestyle, associated highly with the risk of mental health issues
Above are some of the key factors which are direct impacts of Covid-19, known to heighten mental health concerns
Through vast changes in relationships, environments, lifestyles, support resources and general wellbeing efforts, the above has caused uncertainty, reduced coping, and psychosocial issues.
Throughout research into Covid-19 – the pandemic on mental health, psychosocial impacts have been greater on a proportion of individuals, rather than the entirety of the population.
Those with pre-existing mental health issues, physical health concerns, the necessity to shield, those who live alone, those who are vulnerable, those who are struggling financially and those who work within the healthcare sector have been found to suffer the most mentally.
Mental Health support throughout Covid-19 and beyond
Understandably, down to the pressures of Covid-19, support resources may be harder to access in comparison to usual routine referrals and treatment services.
Yet, it is important to remember that mental health support is still available to you, in many different formats, in place to help you through the shift in dynamic, caused by the pandemic.
At Cassiobury Court, we offer a range of support services, in place to guide those suffering through habit, through compulsive behaviours and through mental health issues.
While the pandemic may have caused difficulties in sourcing face to face regular services, we are still operating, along with offering adaptive services, such as virtual therapy sessions.
Naturally, you may feel uneasy and anxious about the idea of mental health help through the mist of Covid-19. Yet please be reassured that your health and safety are imperative to our team.
There are also some self-help tips to support the alleviation of mental health issues, such as maintaining a positive routine, such as keeping in contact virtually with support groups, such as prioritising a healthy lifestyle, and such as keeping busy while activating positive coping strategies.
Down to significant change, Covid-19 – the pandemic on mental health has resulted in substantial loss, suffering, worry and mental impairment.
Understandably, the next few weeks, months and years are unclear, yet by keeping an eye on our personal health and our loved ones, we as a world can be clearer about our futures and the quality of them.
If you are struggling with your mental health, please remember that support is available to you throughout the pandemic and long into the future.