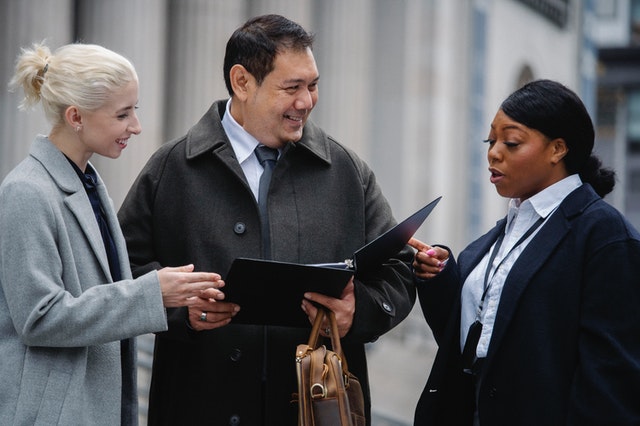 The diagnosis of mental health issues currently stands at 1 in every 4 people, indicating how 25% of the population are struggling with some degree of symptoms.
Through such statistics, there's, therefore, a chance that someone you know is struggling, even your employees.
Are you prepared for such eventuality, with the scope to combat mental health issues in the workplace? As an employer, it is very important to have a workplace policy in place, to benefit both business and employees through the turbulence of mental health issues.
Unfortunately, widespread advice on mental health in the workplace is mainly targeted at larger organisations, neglecting smaller businesses and start-ups. Through this concerning find, we at Cassiobury Court feel a duty to promote support for employers, to ultimately support teams, workforces and individual employees.
Here are some essential tips for business looking to combat mental health, considering initial prevention and also the management of unfortunate diagnoses.
We hope that you agree with us, that an employer's duty of care should be present surrounding the topic of mental health awareness and management, which can be fulfilled through the below tips.
Mental Health in the Workplace
Mental health as a whole is classed as a taboo subject. Now consider the restraints of some workplaces, and such concerns of mental health issues are heightened.
Down to external influences, such as home life, lifestyle choices and ill-health, to internal influences, including stress, cultural barriers and dissatisfactory job roles, there are many causations of mental health issues.
While becoming ever so common, many employees feel neglected by their employers when considering mental health support, which escalates the problem even further. Whether that's down to ignorance, a lack of awareness or inexperience of mental health management, there's significant room for improvement when looking to combat mental health in business.
The need for Mental Health Employment Support
Mental health employment support is essential to preserve the health of both employees and the business. Mental health issues can be detrimental to the quality of life, and on the livelihood of the business, which as an employer, should be a goal to preserve both.
For employees suffering from mental health issues, while seen as a private matter, those symptoms can have an impact on workplace morale, on performance, overall health and safety, and on the stability of the business.
For individuals who are struggling, which should be the most important focus, mental health issues can cause further health problems, can damage relationships, can change a person involuntarily, can result in substance abuse and suicide risks, and can also affect self-awareness, value and their purpose in work.
Both sides, therefore, have significant risks, which indicates the essential standpoint of mental health employment support as a basic right, rather than a benefit.
Here are some essential tips for business looking to combat mental health, which can be implemented immediately to protect the entire workplace.
Essential tips for Business looking to combat Mental Health
Promote an open-door policy
Unfortunately, 30% of employees do not feel capable of disclosing mental health to employers. This is sad in reality, to consider the low levels of trust and support available in the workplace. Having an open-door policy is heavily recommended to combat mental health in the workplace, by promoting a culture that allows for such discussions.
Some people need the motivation to express their emotions, which is why an open and supportive culture will provide the platform to discuss the taboo subject of mental health.
Advocate work-life balance
Work-life balance is a thrown around term. Yet it is very important to promote wellness, stability and balance; all of which can elevate mental health. By communicating the need to take holidays, to take breaks, to be passionate about both professional and personal life, greater relationships can be formed, while considering the stress levels of employees.
Offer mental health support services
One of our essential tips for business looking to combat mental health focuses on the formation and promotion of a workplace policy. This policy should include a standard of mental health employment support services, where a process is already set out for the event of such crises.
Many employees do look for support elsewhere down to the lack of in-house support services. Such services can reduce the escalation of mental health issues, while also assisting with the management of treatment and long-term recovery.
Promote wellbeing as much as possible
Mental health issues, for most, can be managed through positive lifestyle choices. By promoting a positive workplace culture, where wellbeing is one of the biggest priorities, you'll have refreshed and energised employees, with reduced risks of mental health diagnoses.
Have a process in place for mental health support 
A step-by-step process to combat mental health in the workplace will be wise, to provide urgency and stability through potential crises. This process should include sources of support, along with arrangements for time off work, for treatment and for post-treatment returns.
Employer-referral services here at Cassiobury Court
As mental health is now a significant concern, we at Cassiobury Court fully back the offering of employer-referral services. If you're concerned about an employee, alongside promoting a workplace policy, sourcing professional support can be beneficial.
Mental health issues are personal and sensitive, which can make it challenging to combat in the workplace itself. Through neutral environments, with access to a wealth of treatments, we can assist with a tailored recovery programme, in place to recover and elevate mental health.
We feel an immense duty to support individuals struggling with their mental health. As employers and business owners, we also believe that such duty should be promoted internally, to benefit business, but mostly the lives of your employees.
Make use of our essential tips for business looking to combat mental health, along with our professional services, here to ease a taboo talking point. Our helplines are open to provide guidance, the next best steps and rehab referrals.
There are also a wealth of online resources to consider to strengthen your mental health employment support offering which we fully advocate.