Should I Worry About Social Media Addiction?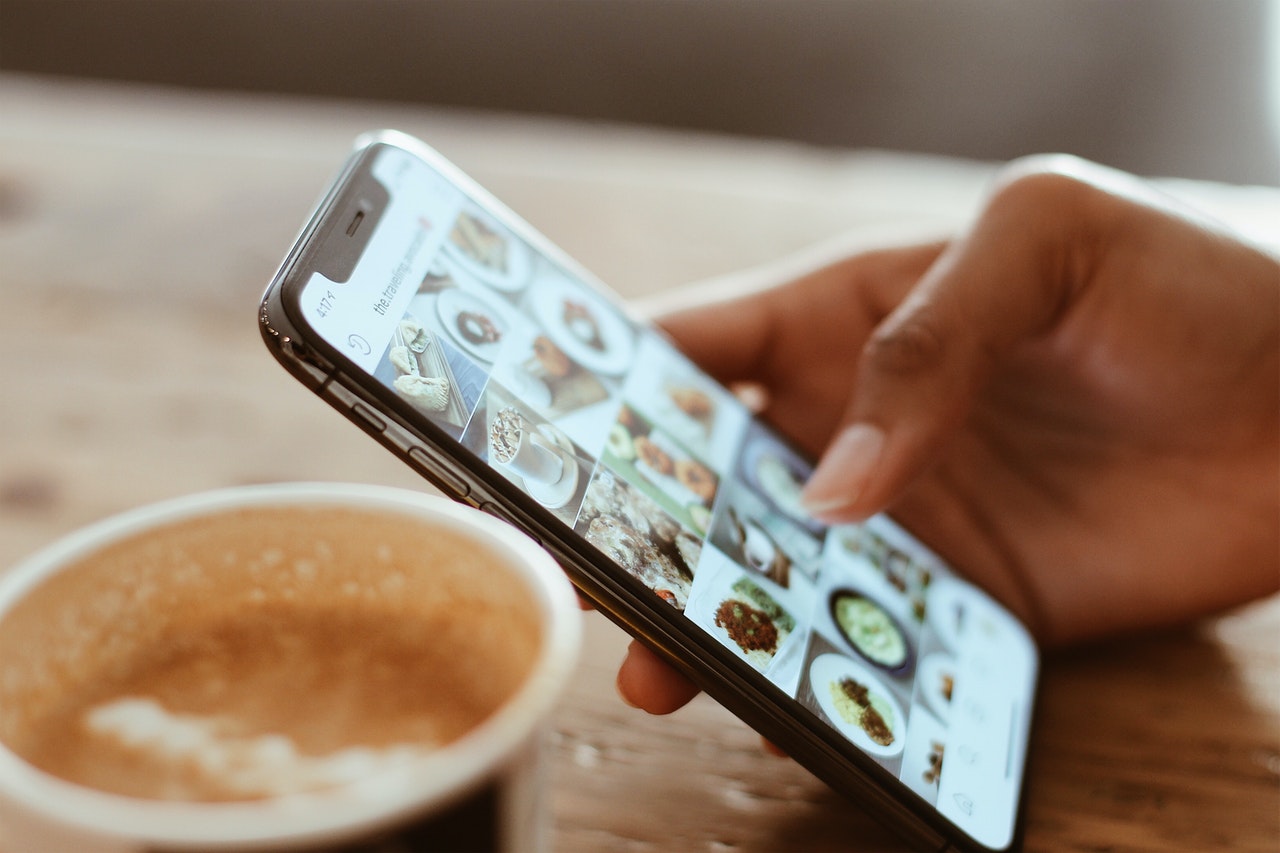 Since the boom of platforms including Myspace in 2004, social media has become an integral part of our everyday lives.
With usage soaring, the creation of new platforms, including TikTok and Snapchat, has seen more than 53 million people sign up to and use social media in the United Kingdom alone.
Although social media platforms were created to enable family, friends and even colleagues to stay in touch with one another, social media is now largely used to share information, images and video-based content that offers insight into an individual's life.
While social media use can be harmless and is not often problematic, studies conducted to examine the impact social media use has on our lives have highlighted that frequent social media use can lead to mental health disorders such as depression and anxiety.
Furthermore, addictive behaviours have surfaced as a result of frequent social media use.  These addictive behaviours have sadly led to the development of social media addictions.
If you find yourself constantly scrolling and refreshing platforms such as Instagram, Facebook, Twitter or LinkedIn, or often find that you cannot concentrate and refrain from using TikTok and Snapchat, you may frequently ask yourself, "should I worry about social media addiction?".
Should this resonate with you, we have shared a wealth of information for you to review here.
Is Social Media Addiction Real?
As social media addictions are yet to be recognised as a behavioural addiction by health professionals, you may question whether social media addiction is real.
However, addictive behaviours observed among a plethora of social media users highlight that social media addictions are indeed real and can have a detrimental impact on our lives.
Just as behavioural addictions such as gambling addictions see individuals participate in destructive behaviours that cause physical and psychological harm, social media addictions do too.
Why Is Social Media Addictive?
As you turn your thoughts to social media addiction and ponder the question, "should I worry about social media addiction?" you may want to understand why social media is addictive.
Although social media is addictive for various reasons, one of the main reasons that social media is thought to be addictive surrounds the notion that social media users fear missing out.
Studies conducted to examine how fear of missing out impacts social media use show that approximately 56% of social media users that experience fear of missing out spend at least two hours checking and updating social media each day.
What Are The Health Effects Of Too Much Social Media Screen Time?
It is important to understand that there are many health effects of too much social media screen time.  These health effects can be short term and long term.  Health effects can also be physical and psychological.
For example, the short term effects of too much social media screen time include insomnia, unhappiness, weight loss, weight gain, self-harm, decreased concentration and isolation from others.
Meanwhile, the long term effects of too much social media screen time include depression, anxiety, poor mental health, reduced self-esteem and loneliness.
How To Break A Social Media Addiction?
As touched on above, social media addiction is classed as a behavioural addiction.  With this in mind, when it comes to breaking a social media addiction, rehabilitation treatment is often the most suitable solution.  However, many refrain from securing rehabilitation treatment.
Although, in some instances, it may be possible to break a social media addiction without professional treatment by reducing social media usage, treatment is highly recommended due to the withdrawal symptoms that are frequently associated with social media addiction.
Unfortunately, just as the withdrawal symptoms related to substance addictions cause many to relapse, social media addiction withdrawal symptoms do too.
When a social media addiction relapse occurs, mental health disorders may arise.  Other behavioural addictions may also develop, and you could potentially find yourself at risk of developing a substance addiction.
Should you wish to secure professional help as you look to break a social media addiction, many treatments can assist you.
For example, here at Cassiobury Court, we provide personalised treatment programmes that combine detoxification, rehabilitation and aftercare support.
Addiction detox will help you withdraw from social media in a safe space. Away from any triggers that could cause you to relapse, detoxification can be extremely successful.  Following detoxification, rehabilitation is provided.
Rehabilitation encourages those who seek treatment for social media addictions to reflect on the cause of their addiction.  In turn, coping strategies can be developed to ensure that a long-term recovery can be made.
Secure Help For A Social Media Addiction Today
If you find yourself searching for answers to the question "should I worry about social media addiction?", it is possible that you have already come to understand that your social media usage is problematic.
Should this be true, please contact us today to secure help for a social media addiction.  We can also help you understand whether you require social media addiction treatment.