Therapy Options In Addiction Treatment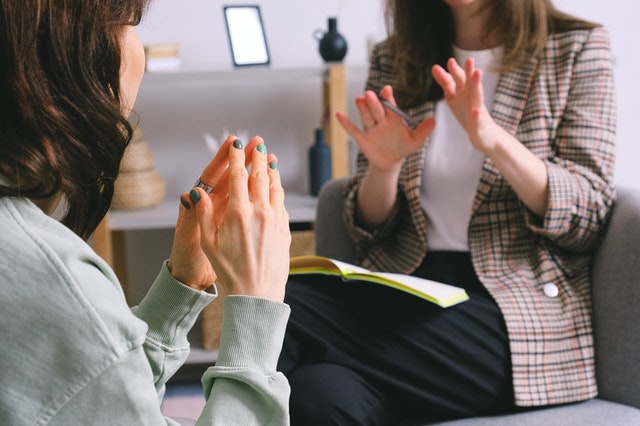 Addiction affects all aspects of an individual's daily life and more people than you may think fall prey to an addictive disorder at some point in their lives — with a reported 268,390 adults across the UK alone contacting drug and alcohol treatment centres for help in 2017-2018.
What can make addictive disorders so difficult to treat is that there is no one treatment that works on all addictions. Addictive disorders are very complex illnesses that can manifest due to very specific events and/or circumstances in an individual's life. However, all is not lost, there are many different ways to treat an addictive disorder — the important thing for you is finding out which treatments may be best for you.
Below, we will look through some of the specific treatment and/or therapy options that can help you to overcome drug addiction and/or alcoholism.
You May Need A Structured Rehabilitation Plan
It is common for a lot of people to think about private rehabilitation plans when they are considering getting treatment for an addictive disorder. The benefit of a private rehab plan, such as that which Cassiobury Court may be able to set you up with, is that high-quality residential rehabilitation centres will allow for you to benefit from all manner of different therapies and treatments. While staying at a residential rehab, trained therapists will be able to evaluate your addiction and mental state, and provide you with the best treatments as and when you require them.
However, residential rehabilitation is not the only place for you to benefit from specific drug and alcohol addiction treatments. You can engage with the following treatments in certain places as an outpatient. Regardless of whether you decide to enjoy the all-encompassing treatment approach of a rehabilitation centre or whether you decide to focus on one treatment option, let us look through some of the specific treatments in more detail.
Detoxification
If you are suffering from an addictive disorder then you will likely have already experienced withdrawal symptoms to some degree. Withdrawal, be it alcohol withdrawal or substance abuse withdrawal, can cause you to develop serious, sometimes life-threatening, side effects. These side-effects may include the likes of delirium tremens, migraines, heart palpitations,  hallucinations, excessive sweating, and much more.
However, with a professional medically-assisted detoxification treatment, you will be able to pass through the withdrawal stage safely. Medication will be carefully prescribed for you in order to manage your side effects and help you to remain as healthy as possible during this process.
While professional detoxification is the best way to get physically clean, it does not address the underlying causes of your addiction and therefore is best experienced in combination with other psychological treatments.
Individual Therapy Options & Cognitive Behavioural Therapy
Talking in a one-to-one environment with an experienced therapist will play a large part in overcoming your addictive disorder. During individual therapy sessions, you will be able to delve deep into your mindset and unearth whatever it is that is the root cause of your addictive disorder. The old adage "know your enemy" applies to addiction treatment, as without understanding why you have these impulses you cannot hope to overcome them. Grief counselling and trauma therapy may be necessary if your addiction has manifested as a result of a specific life event.
One specific form of therapy that is integral to lots of people's recovery from addiction is Cognitive Behavioural Therapy (CBT). CBT is particularly useful as it can be used to treat all manner of substance addiction disorders and behavioural addiction disorders.  CBT can help you to specifically recognise unhealthy patterns in your behaviour. Through doing this, you will be able to start identifying what your triggers are as well as managing to develop coping mechanisms to deal with these triggers.
Due to the fact that some addictive disorders can also mask concurrent mental health illnesses, such as depression and anxiety, then dual-diagnosis can help with this. If you find that you are experiencing mental health side-effects once you're clean and sober, then dual-diagnosis therapy may be just the thing to keep you both focussed on recovery and in the best headspace possible.
Group Therapy
Group therapy for treating addiction has been a cornerstone of recovery plans for years now, and that is because it is incredibly effective. A lot of individuals can feel uneasy about the prospect of talking to a room full of strangers about their issues; however, the benefits are incredible.
Listening to other people who have faced similar obstacles, and hearing how they coped, is a source of inspiration for many people. The people that you meet in group therapy can quickly become an invaluable support network to you, helping you to stay clean and sober when you feel most vulnerable.
Holistic Therapies For Addiction Treatment
Holistic therapies often factor in people's recovery plans due to the fact that keeping your mind and your body in the best overall condition will help you to remain sober. Art therapy features as a part of many rehabilitation centres' treatment plans as the freedom of expression can help release internalised stress. For a lot of people, developing hobbies and new interests such as artistic expression can help them to find alternative outlets for their emotions that do not result in substance misuse.
Aftercare and Relapse Prevention
Remaining sober once sobriety has been achieved is naturally a source of concern for a lot of addicts in recovery. However, in order to curb fears of relapsing, relapse prevention training is of vital importance. This training will further help you to identify triggers earlier which means you can remove yourself from situations where you are at risk of relapsing before your urges begin to manifest.
Most high-quality private rehab centres will also provide you with the access you an aftercare programme. As the name suggests, this programme will mean that you can still have access to resources that will help maintain your sobriety in a post-rehab/post-treatment environment.
Contact Cassiobury Court today at 0800 001 4070 to find out how we can help find your addiction treatment today.
Source