How Does Addiction Treatment Work?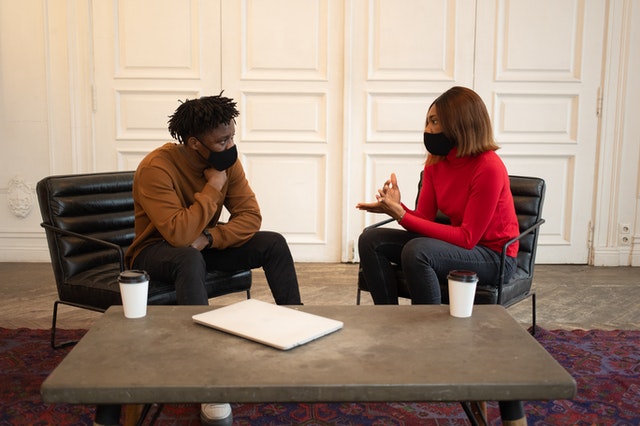 Addiction treatment plans differ across the offering of rehab. Due to specific approaches and the catering of personal needs, recommendations of addiction treatment do commonly fluctuate.
However, there is a general consensus across the workings and value of addiction treatment within the rehabilitation process, promoting both detoxification and sustainable recovery.
Through the right help, effective forms of treatment, meeting such consensus is likely, commonly reflecting personal plans of treatments and therapies. Advancing clients through the milestones of sobriety, addiction treatment works by ultimately motivating and offering a sustainable basis for sober living.
See how addiction treatment services can work for you, helping to form an effective and results-driven rehabilitation process. We at Cassiobury Court implement the most effective treatment options, the most suitable therapies, and the most sustainable plans, to secure addiction recovery.
Increase awareness of 'how does addiction treatment work?', whilst subsequently experiencing the workings of addiction treatment via a drug and alcohol rehab clinic for the greatest effects.
What Do Addiction Treatment Plans Include?
Recovering from a drug and/or alcohol addiction will reflect the completion of a treatment plan, promoting key milestones of detoxification, rehabilitation, planning of relapse prevention and aftercare. Treatment plans will also work to motivate physical, psychological, and comprehensive recovery, all necessary through the struggles, symptoms, and outcomes of addiction.
Recommended plans include a range of addiction treatment services, recovery driven steppingstones and additional services which strengthen recovery. Through a reputable rehab clinic, plans will also focus on a comprehensive nature of rehabilitation, from mental health improvements to holistic healing.
Plans of treatment span across the entirety of active rehab and post-rehab aftercare, to offer a feasible journey towards sobriety. Personally mapped out and arranged through inpatient rehab, addiction treatment will have a range of pinnacle roles to play and goals to achieve. Such roles will be identified through the admissions process, facilitated here at Cassiobury Court.
Being aware of 'how does addiction treatment work?', will provide justification of each option, potentially recommended through your rehab experience.
How does addiction treatment work?
Addiction treatment is the key motivator of recovery, by encouraging the experience of a range of medical, therapeutic, and holistic processes of rehabilitation. Helping to break habits, helping to suppress cravings, helping to adapt outlooks, and helping to manage possible triggers, addiction treatment options combine to achieve and continue sobriety.
A wide range of addiction treatment services is available, impacting the intentions and outcomes of recovery. Supporting the essential step of personalisation, defined through the admissions process, the most effective workings of treatment will be defined to secure effectiveness and delivery.
The first step of addiction recovery focuses on withdrawal, delivered through detoxification. A drug and alcohol detox process will be encouraged here, to work as a safe and medically driven treatment, fulfilling the initial intentions of sobriety.
The second step of rehabilitation is delivered through a combination of therapeutic and holistic treatment services, recommended meeting personal needs when considering mental health, outlooks on substance abuse and the cause of addiction. Services including individual therapy, cognitive behavioural therapy, mindfulness, dual diagnosis treatment, stress management and group therapy will be promoted through rehabilitation.
The third step focuses on relapse prevention planning, offering confidence and reassurance throughout the journey of long-term recovery. By working alongside a dedicated team, relapse prevention will activate through significant planning of coping strategies, motivations, and ways to suppress relapse risks.
The final step of addiction recovery, displayed through treatment is the workings of personalised aftercare programmes, provided on an outpatient platform, free for 12 months. Offered through appropriate support groups and therapy sessions, aftercare works to provide direction through post-rehab routine, most difficult to adjust to alone.
To answer, 'how does addiction treatment work?', it ultimately caters to personal needs and experiences, by providing the tools, motivations, and encouragement to physically withdraw, psychologically rebuild, and confidently sustain such a lifestyle. When completed with suitability and extensiveness in mind, addiction treatments are instrumental, combined to lead the contents of rehab.
Rehabilitation and detoxification
Both rehabilitation and detoxification are necessary through addiction recovery. There is a misconception that detoxification, alone, will suffice through the long-term withdrawal of drugs and alcohol. However, the psychological motivators, cravings, and influences, linked to addiction will remain through this approach, hindering the capabilities of sober living.
Instead, rehabilitation efforts, through a range of addiction treatment services must follow detoxification, to complete a comprehensive experience of addiction recovery.
Possible through a leading rehab clinic, offering the purpose of addiction treatment, a 30-day programme can stand as the platform for each goal, also met with additional steppingstones and services.
Detoxification will help the body recover from the toxicity of drugs and alcohol. Rehabilitation will help the mind recover from the changes and damages of drug and alcohol exposure. Combined, with the input of addiction treatment services, comprehensive recovery can be fulfilled, along with the education of relapse prevention and sobriety management.
Finding suitable addiction treatment
While being aware of how addiction treatment works may be the case, it's now important to find suitable bouts of treatment, to meet your personal needs.
Here at Cassiobury Court, we're a private drug and alcohol rehab clinic, offering inpatient programmes of treatment, reflecting the ingrained intentions of addiction recovery. Through our admissions process, we assess your addiction, with the aim to result in accurate treatment recommendations. Such recommendations will ensure that a comprehensive programme can be completed, to perform to the value of rehabilitation.
From detoxification, mental health support and holistic therapies, to relapse prevention, cognitive behavioural therapy, and family drug support, we offer a range of suitable addiction treatment services, to influence physical and psychological rebuild.
Addiction treatment has a very important role throughout the addiction recovery process, to facilitate change whilst providing the tools to sustain the strength of sobriety. Such an instrumental service can be expected from our rehab centre, accessible through inpatient care.
For more information on 'how does addiction treatment work?', when considering personal recommendations, reach out. Alternatively, we can work to form your own treatment programme on admission, ready to commit to drug and alcohol rehabilitation.