The importance of Aftercare in Addiction Recovery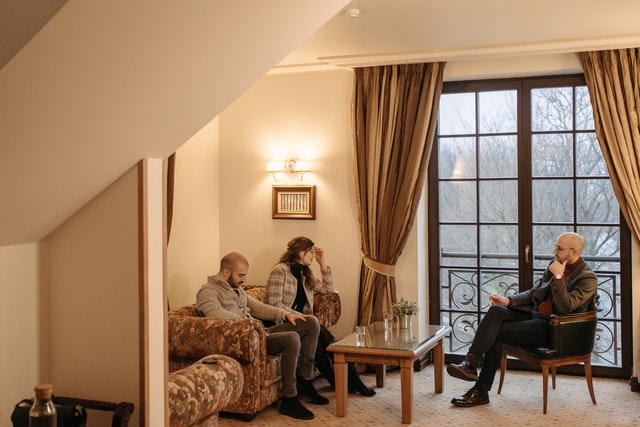 Rehab has a very important and impactful role to play through addiction recovery. It offers effective and sustainable steps to start off and motivate the recovery process.
Yet in order for the process to continue and strengthen, support, treatment and effort must also persist.
Standing as an ongoing structure and outlet for support, aftercare is a very important, follow-on service, offering the chance to maintain recovery. Helping with the transition back to normal life, post-rehab, whilst providing personal motivations, forms of coping and activities, the role of aftercare meets the importance of rehab.
Aftercare is greatly recommended here at Cassiobury Court, offered for free for all clients. Available over the next year, effective aftercare programmes are devised and facilitated through our private rehab clinic.
See the importance of aftercare in addiction recovery, whilst benefiting from your own programme, post-rehab.
What is aftercare?
Aftercare is a form of professional support which immediately follows rehab. Although rehab can change behaviours, outlooks, and responses, it can be difficult to juggle each whilst also transitioning back to normal life. Aftercare bridges the gap, by offering the tools, motivations, and touchpoints to juggle a range of goals.
Support is offered through a range of treatment sessions, check-ins and 12-step programmes, making sure that a suitable form is available for each client. It's offered through one of the hardest steps of sobriety, where coping strategies are new, responses are unfamiliar, and routines are unalike to current reality.
Available for 12 months, aftercare plays a big role, helping to strengthen and cement sober intentions. Here's the importance of aftercare in addiction recovery, promoted as a necessity here at Cassiobury Court.
The role and importance of aftercare in addiction recovery
Offers a structure and routine to follow
To remain focused and on track, both structure and routine are very important to have in place. Aftercare services are offered on a weekly basis, over a 12-month period, offering a familiar structure. Also workable into a consistent routine, sessions are impactful yet proactive to complete.
Works into relapse prevention planning
Avoiding relapse is an expected goal post-rehab. Aftercare works alongside relapse prevention planning, by reducing the risks of relapse. Sessions are motivating, are helpful through any challenges and are an invaluable coping tool. Greater planning can also take place through aftercare, helping to update relapse prevention plans as time goes on.
Provides family support and therapy
The importance of aftercare in addiction recovery is shown through its mediating role. Relationships can suffer through addiction. Family support and therapy sessions can help to improve relationships, along with increasing mutual understanding and education.
Offers emotional and mental health support
The transition back to normal life after rehab can be tough. Whilst it's a positive step, it can also be a whirlwind of emotions, self-doubt, and worry. Aftercare sessions offer emotional and mental health support through the bumps in the road. Without ongoing support, it can be easy to dwell and react negatively to emotions, one of the main causes of relapse. Support will instead help clients gain control over their outlooks and ability to cope.
Acts as one of the steps of a 12-step programme
12-step programmes are offered through aftercare. Programmes offer 12 small steps to work through, each with an attached goal. Aftercare sessions are worked into some of the steps, helping to normalise their role.
Crisis management support
Unfortunately, relapse does occur and can result in a crisis without preventive measures. Aftercare in addiction recovery provides crisis management support, to work through drug and alcohol exposure and threats with a plan of action.
Provides access to peer support
Post-rehab, it can be difficult to surround oneself with friends and associates who consume drugs and alcohol. Most recovering addicts will worry that exposure will induce vulnerabilities. To reduce isolation, it's encouraged that recovering addicts look for the support and friendship of like-minded people.
Aftercare provides direct support of peers, in the same situation, helping to form allies and accountability partners. Although you can still associate with loved ones, it is wise to also have a group of understanding peers.
Promotes healthy living
Healthy living helps to maintain focus, provides a feasible routine, and also improves mental health. All can strengthen addiction recovery. Aftercare services help to promote healthy choices and intentions, making sobriety an easier goal to sustain.
Transitioning back to normal life with aftercare
The post-rehab transition can be both a positive and negative experience. It's positive for the achievements and changes that have been incurred through rehab. It's negative for the vulnerability which is attached to such significant change.
You can aim for a positive experience by controlling your thoughts, reducing your vulnerabilities, and embracing change. Although easier said than done, a range of steps, including aftercare, will help to turn your transition into a progressive and fulfilling step.
Many recovering addicts lead fulfilled lives post-rehab. Their choices, outlooks, commitments, and intentions will influence how fulfilling sobriety is. With a consistent, quality programme of aftercare, accountability can be increased, goal setting can take place, and a realistic plan of action can be formed to reach this milestone.
Although challenges are expected through the process, the importance of aftercare in addiction recovery is evident, due to how impactful it can be. Challenges can be worked through, digested, and moved on from with ongoing professional support.
Effective aftercare programmes at Cassiobury Court
Aftercare programmes are offered here at Cassiobury Court, following a personalised approach. We combine the most suitable services to increase the effectiveness of aftercare support and treatment.
Ready to experience post-rehab, 12 months of aftercare will be free for all clients, helping to ease the transition period.
Aftercare services will help to strengthen tools and techniques of sobriety, will increase mindfulness, and will offer ongoing support through the changes of addiction recovery. Reach out for further information on our programmes and how you can access your own post-rehab.