Why Rehab Aftercare Is Important In Treating Addiction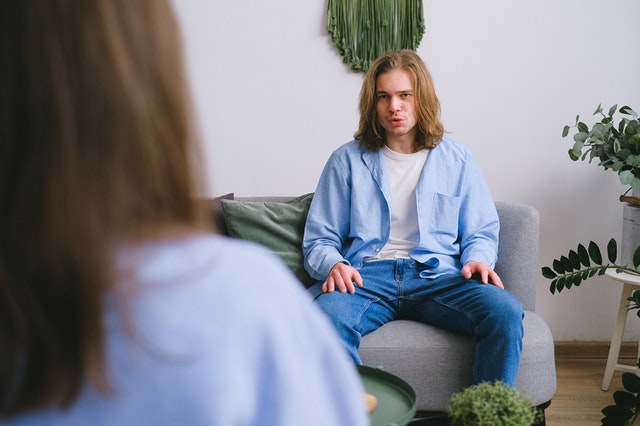 Active addiction treatment helps to treat the cause and effects of substance use disorders. It's the first step towards addiction recovery. Throughout a rehab programme, the likes of detox, therapy and planning can be worked through. Whilst drug and alcohol rehab itself can induce great success rates, addiction recovery is a future commitment, requiring ongoing input and focus.
Aware of such efforts, rehab aftercare services are offered on a post-rehab basis as a second step. Implemented to offer a helping hand through the turbulence of early recovery, aftercare services are invaluable whilst transitioning from rehab to everyday life.
Offering effective treatment sessions, support networks and resources, rehab aftercare is an inclusive service through private rehab. It is automatically arranged for our clients at Cassiobury Court, helping to bridge the gap over the next 12 months.
Life must adapt on a post-rehab basis, in order to remain sober and lead a lifestyle that will support such intentions. Rehab aftercare provides the guidance, reassurance, and motivation to accept and implement such changes.
Here's exactly why rehab aftercare is important in treating addiction, promoted through our treatment facility.
What is aftercare?
Aftercare is a service that is immediately offered on a post-rehab basis. It offers a source of support and treatment whilst working through the early stages of sobriety.
Reaching sobriety through rehab is a monumental achievement. Yet in order to sustain a drug and alcohol-free life, changes, sacrifices and investments must be made to lead a supportive lifestyle. Forming and managing a sober lifestyle can initially be tough, which is where aftercare and its value shows.
Experiencing aftercare on discharge from rehab is very important, offering the benefits of direction, a community of like-minded individuals, and a balanced routine of treatment. It is also effective whilst minimising relapse risks, as they tend to be high whilst leaving rehab.
Aftercare programmes are adaptable, accommodating and work to bring value to everyday life. Here's the type of services on offer through our rehab facility, along with why rehab aftercare is important in treating addiction for the long term.
Components of an effective aftercare programme
The recovery process is a personal journey. With that, a one-size-fits-all approach is avoided whilst recommended rehab aftercare services.
Some clients will benefit from ongoing therapy sessions, some will require a 12-step plan to follow, whilst some will find relief in support group meetings. With that, the components of an effective aftercare programme will adapt.
There are however some important intentions to aftercare, which must be delivered, in order to support clients through the recovery process. An effective rehab aftercare programme used for treating addiction should include the following.
Educational sessions, to educate recovering addicts on how to spot relapse signs, how to overcome them and how to prevent future recurrence. Awareness on how to lead a balanced, healthy life will also be provided, as healthy choices can reduce the risks of addiction relapse.
Relapse prevention planning, offer a plan of action and some coping techniques in high-risk situations.
Support groups, to offer a community of support, encouragement, and perspective.
12-step programmes, offering realistic goals and milestones to aim for through addiction recovery.
Therapy sessions, to peel back and regulate emotions throughout this time.
Family support, to help those who are supporting a recovering addict through early sobriety.
Sober living home setups, to help with the transition and to learn how to live in a clean environment. They also offer an immediate support network and guidance on how to lead a sober routine.
Regular check-ins with a sponsor, to offer continuous guidance and a sense of accountability.
Rehab aftercare programmes are delivered on an outpatient basis, offering flexibility and autonomy. Services are regularly arranged, yet also offer the opportunity to rebuild areas of life and become accustomed to sobriety.
12-step recovery programmes
12-step recovery programmes are one of the most recommended services via aftercare. They are very important whilst treating addiction, especially where long-term recovery is a goal.
Programmes are offered through Alcoholics Anonymous and Narcotics Anonymous meetings, providing a confidential safe space to visit. Meetings are designed to promote collaboration, support and encouragement whilst working through 12 commitments.
Commitments include anything from maintaining a sober lifestyle to forgiving oneself and rebuilding relationships. Whilst originally guided by spiritual belief systems, 12-step recovery programmes have since been adapted to fit into inclusive rehab aftercare plans.
12-step aftercare programmes are beneficial as they offer small yet manageable goals, moving recovering addicts through the milestones of sobriety. Great levels of focus, accountability and motivation can be attached to its structure, helping to remain on track and invested.
Programmes are also beneficial whilst preventing relapse, improving mental health, and slowing working sobriety into a day-to-day routine.
Relapse prevention planning
The biggest reason why rehab aftercare is important in treating addiction is that it provides the tools to minimise and prevent relapse. Relapse is part and parcel of the addiction recovery process, expected at some point for the majority of recovering addicts. To relapse means that some form of regress has taken place, sometimes minimal and sometimes major.
Aftercare services offer direct support with understanding relapse, its risks, and its symptoms. A personal plan of action can also be formed to prevent relapse and manoeuvre through drug and alcohol exposure.
It is essential to plan for the long-term whilst treating addiction. Recovery results can regress if focus diverts, lifestyle choices become unhealthy, or if exposure is enabled. A relapse prevention plan will offer a safety blanket and a sense of reassurance whilst experiencing any form of challenge.
A personal plan will include emergency contact details, motivational steps, reasons for remaining sober, coping techniques, confidential helplines, and management skills.
Transition from rehab to aftercare
Transitioning from the safe haven of rehab can be tough. The process can be lonely, testing, overwhelming and threatening. Yet it can also be positive, progressive, comfortable, and exciting with the right mindset, tools, and support.
The transition can be beneficial by accepting and making use of rehab aftercare services. Offering the direction, advice, tools, and encouragement to step ahead, aftercare programmes are designed to ease the transitional phase.
The intentions and choices that are made through the transition can be carried forward and used as guidance and inspiration whilst recovering for the long term. Develop healthy habits, positive lifestyle choices and sustainable goals with the tools of aftercare.
There are many reasons why rehab aftercare is important in treating addiction. Reach out at Cassiobury Court to experience such benefits, standing as a necessary step towards sobriety.