Does An Addiction Ever Go Away?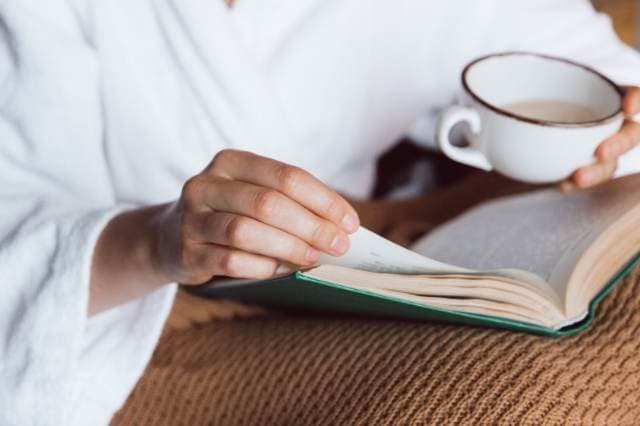 If you have a drug or alcohol addiction, you probably wonder if you'll always be an addict. The answer? Yes and no. Recovering addicts often refer to themselves as an 'addict for life', meaning that despite living a reformed, sober life, the desire to drink or use drugs remains.
People who leave rehab often live fulfilled, happy, healthy lives. Most former patients attend support groups to help their long-term recovery, with many showing up weekly for the rest of their lives.
Can Addiction Be Treated?
Addiction is treatable, and many options exist, including drug and alcohol rehab, therapy and support groups. For recovering addicts, the desire to use drugs or alcohol doesn't ever go away, but a positive and determined mindset helps maintain long-term sobriety.
Living a drug and alcohol-free life can be challenging for a recovering drug addict or alcoholic. Rehab teaches people to keep a close eye on their triggers and make positive choices to avoid relapse. Most addicts stay in rehab for around a month, but some for up to three months if they need more intensive support.
Long-term sobriety is possible if people monitor their stress levels and other emotions. People are encouraged to avoid places, people and social scenes that may trigger them to drink alcohol or use drugs.
How Can You Treat An Addiction?
Addiction is treated through a combination of detox, therapy and aftercare:
A drug addict or alcoholic is physically dependent on drugs or alcohol, and the first step of rehab is alcohol or drug detox. A detox is a process supervised by professionals, where a patient 'comes off' alcohol or drugs, meaning they stop drinking or taking drugs. Detox is often a shock to the patient's system, and they experience withdrawal symptoms including sickness, sleep disturbances, muscle aches, anxiety and depression.
Detox is essential as it takes toxins out of the body and can last up to 14 days, the average time being a week.
A key ingredient of rehab and successful long-term recovery is therapy. Most people in rehab attend some form of treatment every day, whether it's individual counselling or group therapy.
Counselling takes a deep delve into the reasons behind a person's addiction. The counsellor asks the patient questions about their early life, family set-up, mental health and any triggering events that could have led to addiction.
Counselling is a challenging but life-changing process and often brings to the surface the underlying reasons behind addiction. Patients usually learn a great deal about themselves and what led them to turn to drink or drugs.
Patients learn ways to cope with challenging situations and how to manage and navigate any potential triggers that could lead them to take drugs or alcohol.
Group therapy is another crucial focus of drug and alcohol rehab, where patients in recovery learn from each other, find support and share ways to cope with life after drugs and alcohol.
Life After Rehab
When people leave rehab, they often feel nervous about returning home, fearing they will return to using drugs or alcohol. Support doesn't stop when people leave – it's available through support groups such as Alcoholics Anonymous, which have local meetings in most towns in the UK. Support groups teach recovering addicts coping skills such as avoiding triggering situations and confidence-building techniques to stay sober.
Most drug and alcohol rehabs provide aftercare as part of their rehab packages. Aftercare is the support they give to people after rehab, and it often includes a 24-hour helpline, support groups and ongoing education.
Patients can also attend life skills classes to learn about healthy eating, employment, mindfulness and exercise.
Family therapy brings together members of the patient's family to heal and find a way past addiction. Addiction can wreak havoc in families, and treatment gives a voice to everyone affected, helping them to move forward. Those affected by addiction will learn ways to help the recovering addict and who to contact if they need support.
Avoiding Relapse
The key aim for anyone leaving rehab is to avoid relapse, as life in recovery presents many unique challenges. Common triggers to look out for include:
Groups of people that could potentially cause the person to use again. Therapy teaches patients to surround themselves with supportive people.
Places that trigger the person to use drugs or alcohol. Examples include nightclubs, parties or bars. Avoiding familiar places and replacing them with a new routine is often the best advice.
Memories that trigger negative emotions such as anniversaries, deaths or personal traumas. We encourage people to reach out to their support network if they are having a tricky time.
Exciting events. Previously, the person may have used alcohol or drugs as a reason to celebrate. Rehab teaches people to find alternative ways to make them feel good, such as spending time with friends and family, mindfulness or doing an enjoyable activity.
Stress, anxiety and depression. Keeping a tab on mental health is essential, as previously, the person would use drugs or alcohol as a way to cope.
Understanding boredom. Replacing drinks or drugs with a new hobby or a productive activity often helps those in recovery avoid relapse.
Get Help For Your Addiction Today
Cassiobury Court is one of the UK's leading drug and alcohol rehab providers. We offer short-term, private residential care for people struggling with alcohol addiction.
We've helped thousands of people to turn their lives around and free themselves from addiction. Our combination of detox, counselling, therapy and aftercare means we'll look after you at every step of your recovery journey. If you stay with us, you'll enjoy luxury accommodation, freshly cooked meals and a programme of activities designed to heal your body and mind.
If you want to learn more about life at our rehab centre or discuss how we can help you, our admissions team are here to answer your questions. Just fill in the contact form on our website to request a callback, and we'll contact you immediately. Alternatively, call 01923 369 161  or text HELP to 83222.