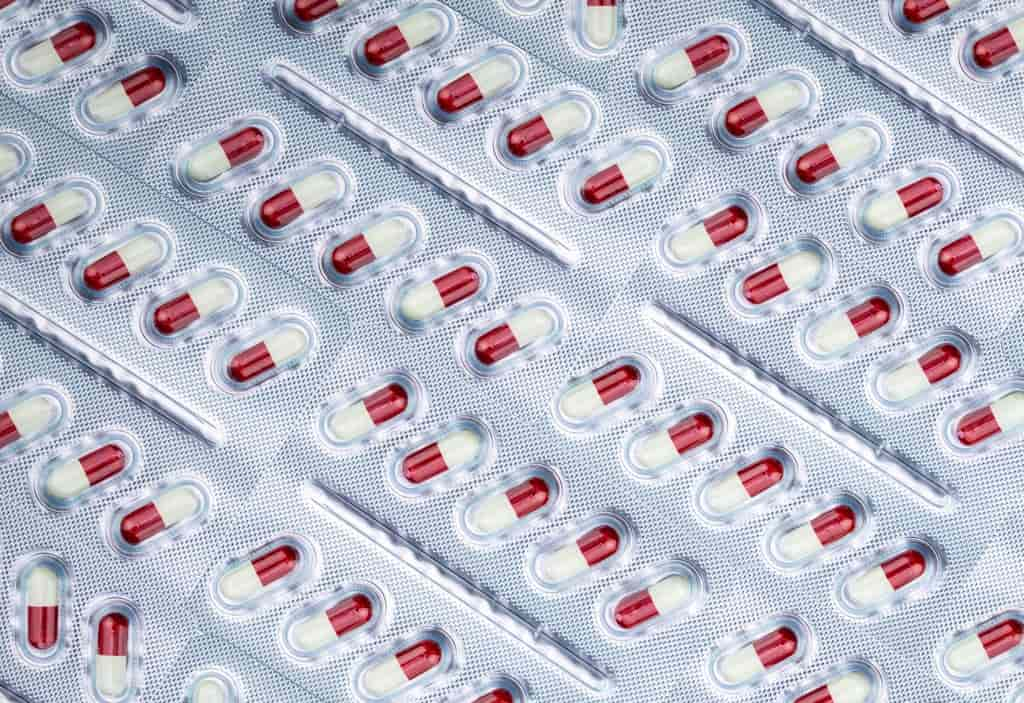 Pregabalin is a prescription drug which can become addictive if abused or used in large quantities.
Pregabalin, or Lyrica, is a medication that belongs to the class of drugs known as anticonvulsants. It is primarily used to treat certain types of seizures, nerve pain, and generalised anxiety disorder. Pregabalin is sold under various brand names, including Lyrica.
Pregabalin is believed to work by reducing the release of certain neurotransmitters in the brain. This helps to decrease abnormal electrical activity in the brain, which can cause seizures. Pregabalin also influences the central nervous system, reducing the transmission of pain signals and providing relief from nerve-related pain. This is why it's primarily used to treat epilepsy, anxiety, and nerve pain, of which the latter can be caused by an injury, diabetes, or shingles.
As with any medication, pregabalin may cause side effects, which can include dizziness, drowsiness, blurred vision, weight gain, dry mouth, and difficulty concentrating. It is important to take pregabalin as prescribed by a medical professional and to discuss any potential risks and benefits with your doctor before starting or stopping the medication.
What Makes Pregabalin Addictive?
The addictive potential of pregabalin arises from its effects on the gamma-aminobutyric acid (GABA) system in the brain. Pregabalin binds to certain calcium channels in the central nervous system, which results in an increased release of GABA, an inhibitory neurotransmitter. This increased GABA activity produces a calming effect and can help reduce pain and anxiety symptoms.
However, this also contributes to the drug's addictive properties. Pregabalin can induce feelings of relaxation, euphoria, and sedation, which may be appealing to individuals seeking to escape stress or experience pleasurable effects. Some people may use pregabalin recreationally to achieve a high or to enhance the effects of other substances, which can lead to a drug addiction forming.
Additionally, prolonged, or excessive use of pregabalin can lead to tolerance, where higher doses of the drug are required to achieve the same effects. Tolerance can drive individuals to escalate their dosage, increasing the risk of dependence and pregabalin addiction. Suddenly stopping consumption of the drug after long-term use can also lead to pregabalin withdrawal symptoms, further highlighting its addictive potential.
It's worth noting that individual susceptibility to addiction can vary, and not everyone who uses pregabalin will develop an addiction. However, it is important to follow the prescribed dosage and use the medication under the supervision of a medical professional to minimise the risk of dependence and addiction.
Risk Factors for Pregabalin Addiction
Whilst alcohol and drug addiction is well understood, it's still not always clear why one person develops an addiction to a certain substance and another person in very similar circumstances won't. There are several factors which are likely to increase the chances of developing an addiction to pregabalin such as a history of mental health issues, easy access to the substance, early or frequent exposure to substance abuse, family history of substance abuse and/or addiction, childhood trauma, social isolation, and tendencies to fit in or give in to peer pressure.
Even if you fall into these risk factors for addiction, it's still possible to avoid it. Of course, risk factors can increase your chance of becoming addicted to pregabalin, but they don't guarantee that you'll suffer from addiction. If the level of risk you're exposed to is concerning you, we recommend seeking our professional support as soon as possible. Medical experts can help you learn more about potential or existing addictions and strategies to prevent or overcome this. It is possible to recover from addiction and lead a healthy life, so don't give up hope.
Signs and Symptoms of Pregabalin Addiction
As with many drugs, pregabalin abuse can lead to unwanted physical and psychological symptoms.
Some common signs and symptoms that may indicate pregabalin addiction include:
Increased tolerance: Over time, individuals may require higher doses of pregabalin to achieve the desired effects. Developing tolerance is a potential sign of addiction.
Cravings: People addicted to pregabalin may constantly think about the drug, experience strong cravings for it, and feel compelled to use it regularly.
Loss of control: Individuals with an addiction to pregabalin may find it difficult to control or limit their use, despite negative consequences. They may use the drug in larger amounts or for longer periods than intended.
Withdrawal symptoms: When someone dependent on pregabalin stops or reduces their use, they may experience withdrawal symptoms such as anxiety, irritability, insomnia, nausea, sweating, heart palpitations, panic attacks, depression, impaired memory, and tremors.
Neglecting responsibilities: Addiction can lead to neglecting important responsibilities. Someone addicted to pregabalin may prioritise obtaining and using the drug over fulfilling their obligations.
Social isolation: Pregabalin addiction can cause individuals to withdraw from social activities and relationships. They may spend a significant amount of time alone or in the company of others who also abuse drugs.
Doctor shopping: People addicted to pregabalin may engage in "doctor shopping," seeking multiple prescriptions from different GP surgeries to obtain a larger supply of the drug.
Physical health issues: Pregabalin addiction may have adverse effects on physical health, including fatigue, dizziness, blurred vision, swelling in hands or feet, muscle pain, easy bleeding or bruising, and rapid weight gain.
Seeking Help for Addiction
If you're suffering from pregabalin addiction, it's strongly recommended that you seek out professional support from a recognised rehabilitation facility immediately such as Cassiobury Court. There's a wide variety of treatment options available such as stress management, relapse prevention, counselling, and cognitive behavioural therapy, in addition to wellbeing-focused therapies including mindfulness, yoga, nutritional supplement therapy, music therapy, fitness therapy, and meditation. As well as the above psychological therapies that are available in prescription drug addiction rehab programmes, you will also likely undergo medical detoxification to help remove your physical connection to the substance.
If you or someone you know is struggling with pregabalin misuse or addiction, it is crucial to seek professional help from a medical expert or addiction specialist. We can provide guidance, support, and appropriate treatment options to address the addiction effectively – phone today on 0800 001 4070.