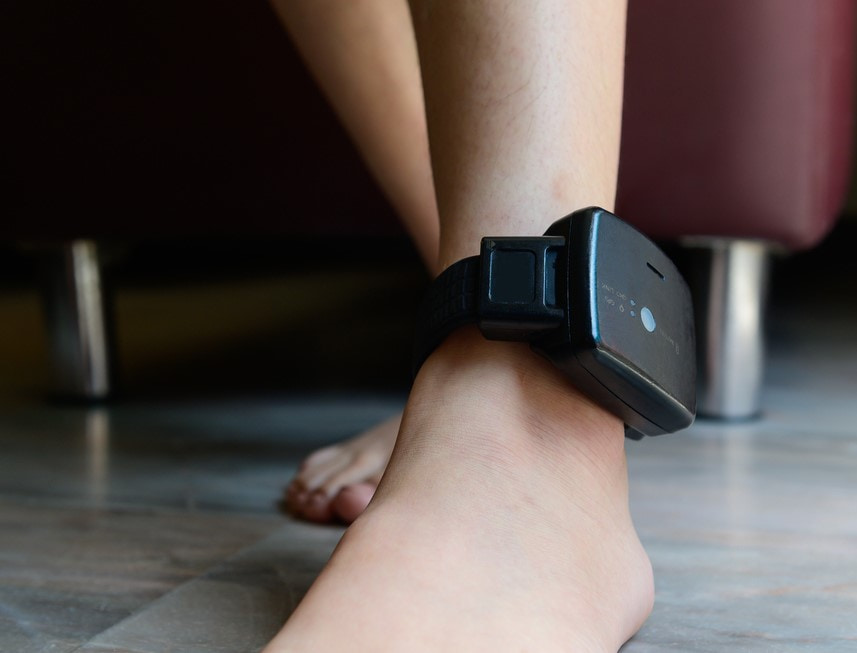 Alcohol monitoring tags or alcohol abstinence are electronic ankle bracelets used to detect alcohol consumption through the skin using transdermal methods. These tags monitor people who have either been involved in alcohol-related crimes or people that have been facing problems with the law because of their drug or alcohol addiction.
So what is an Alcohol Abstinence Tag? These new tags have been implemented over the past few years in order to reduce relapses in those who have previously been convicted of a crime.
What Are Alcohol Abstinence Tags?
Alcohol tags are a useful piece of kit that can result in positives for all parties. Alcohol abstinence tags monitor individuals' alcohol levels and are placed around the ankle. They are similar to a normal police tag and placed in the same area, but these monitors actually record sweat samples every thirty minutes for 24 hours a day from the individual wearing the tag. These tags help monitor and support sobriety in people who have had issues with the law which was fuelled by alcohol addiction previously.
Alcohol tags are a great deterrent for offenders and people suffering from addiction alike, as it helps people who wear them gain more control and ensure that they do not relapse. If alcohol consumption is detected, the Probation Service is alerted, and the wearer may have to return to court, or their sentence may be adjusted. Therefore, it gives people who wear tags a good reason to stay sober and provide them with the mindset of success.
How Do Alcohol Abstinence Tags Work?
Because alcohol abstinence tags are touching the skin, they can easily monitor the sweat that is released on the skin. The functionality is simple – the tags monitor the rising levels of alcohol in the body. If a person stays sober, the tag simply records this data and nothing else. The technology is electronic, and tags are able to detect if any barriers are being used in an attempt to trick or manipulate the test result of the tag.
There are numerous alcohol abstinence tags available, all of which are highly successful in monitoring alcohol consumption. The transdermal alcohol monitoring device is an interactive device that is also known as a SCRAM CAM bracelet. 1% of alcohol is released through the skin, whilst the majority is through the liver, therefore skin detection is a great way to monitor alcohol use. Also, breathalyser-based tags are also available. These can give instant readings from a breath sample, and many companies are working on technologies to help detect drugs in the system also using this method.
Benefits of Alcohol Abstinence Tags
Alcohol abstinence tags are playing a vital role not only for those with alcoholism issues but for wider society too. Especially for people recovering who previously experienced aggression when drunk, there may be a chance that returning to alcohol could make them become violent once again.
Some of the biggest benefits of alcohol abstinence tags are:
Protection of society
Helping people remain sober with an incentive
Helping people realise when they are over the limit if they relapse
Probation officers who work with offenders can gain extra time following their programme to help them build a better life. This may include extended counselling and therapy sessions that can help improve their mental health. They can keep people with criminal charges remain in rehabilitation for longer and keep them in a safe environment for change.
Can Alcohol Abstinence Tags Help with Recovery Programmes?
Alcohol abstinence tags are often used as a subtle way to track a person's recovery journey. Tags can be easily integrated into existing recovery programmes and can help have a positive impact on the courts. Fewer offenders have been readmitted, and many have been more motivated to continue their change and stay sober.
It provides additional support because of its management. The person will be monitored, therefore, undergoing a 24/7 support system that ensures that they are staying on the right track. It was reported that more than 97% of the days that offenders wore sobriety tags were alcohol-free a year after they were introduced in England, following the successful introduction in Wales.
Furthermore, keeping people with previous convictions and addiction under observation and monitoring relieves pressure on the NHS. Relapses can lead to hospital admissions, therefore this can assist in keeping people away from alcohol and therefore fewer health problems occur during this period of recovery. Alcohol also triggers mental health conditions such as anxiety or PTSD for example, therefore, it will mitigate the risks of mental health relapses also.
Achieve Long-Term Sobriety
Achieving long-term sobriety is a lifelong effort. Following alcohol rehabilitation, it is important that patients continue to monitor themselves and know their triggers. Finally, it is important to continue with your aftercare plan and keep checking in with your team. However, abstinence tags are another level of protection that can complement a designated aftercare plan.
Sobriety tags are able to facilitate behavioural change because it gives a sense of self-awareness. The person will know that they are wearing the alcohol tag, which gives them a sense of responsibility. It offers them a chance to analyse their behaviours and utilise the tips learned in rehabilitation. Rehab offers CBT (Cognitive Behavioural Therapy), which gives people the opportunity to put themselves into triggering situations and behave in the best possible way. This includes good decision-making and responsible ways to respond. In addiction recovery, it is important to ensure that you are sticking to a regime that is in place following your placement.
An alcohol tag will make the user aware of the impending consequences also of returning to alcohol. Choosing another pathway other than alcohol will be instilled into them, leading to a higher rate of long-term success. The longer a person goes without relapsing, the easier it is to maintain sobriety for a longer period of time. Whilst there is still a long way to go and more to learn about how these tags will be improved, they still play a pivotal part in society and have already seen numerous successes.
Alcohol addiction can kill and it is important to get the help that you need. For more information on drug addiction therapies, help and support, please feel free to contact us whenever on our designated numbers. You can reach us 24/7 on 01923 369 161 or simply text HELP To 83222.