I can't recommend Cassiobury Court more highly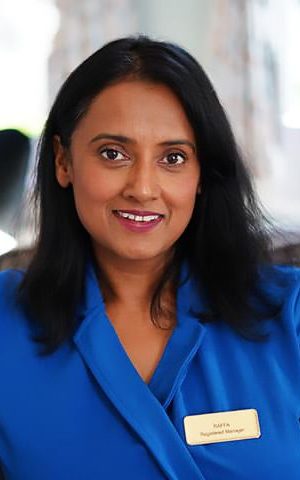 ---
I have been a client in Cassiobury from the 25th of November 2021 to the 23rd of December 2021 experiencing countless benefits during my 28 days stay in this particular establishment. This was the first time (hopefully the last one) that I committed myself to an in-house rehabilitation program, free of temptations that kept me on track and extremely motivated.
I have walked through the gates feeling lost, nothing to look forward to after 37 years of abuse, with just a few cleaned/sober gaps in between. Cassiobury Court changed my life, I was only supposed to stay for 3 weeks but extended my stay to 4.
Below are some of the compassionate and non-judgemental workers that cared and supported me back to the real myself, making my lifetime recovery come true:
Primary Doctor – Lapa
Manager – Raffa
Deputy Managers – Jane and Alison
Admin Officer – Laura
Housekeeping Manager – Sam and her precious Assistants
Health Care – Gary all-around worker and Acudetox
Health Care Assistants – Jackie
Nurse – Clifford
Recovery Workers – Dan, Rebecca, Martin, Leanne, Gerard, Steve, Jesina
Laura, Seth, Oliver: Therapists
Night Recovery Workers – Rita, Andy, Esther, Wisdom
Head Chef – Alan
Kitchen Porter – Steve
Maintenance – Paul and Anthony
I also wish to mention the Agency Workers for their input and commitments, my apologies to all the other staff I haven't mentioned.
In this establishment there is no rest day as such as the programs/sessions run from mornings to evenings. This a passionate and relaxed treatment centre where social interactions with other clients are positively encouraged.
Cassiobury Court takes the view that we all have to take responsibility for our own recovery with excellent guidance. Attendance at group sessions and completion of assignments is also encouraged but there are no repercussions or enforcement action if a client chose not to do so.
Rest is also valued, I have noticed that a handful of clients hardly ever attended groups and a large number didn't attend every session, but I didn't find this a distraction or disruption. It was very reassuring and made me feel at ease to know that if I didn't feel in the right frame of mind, I could retreat to my room and rest, without fear of a knock on the door, ordering me into group.
The commitment to helping everyone is nothing short of inspirational which shines through in everything aspects of my stay and all staff are living proof that it is possible to recover and get well enjoying a happy life free from active addiction.
So, if you or someone you know really wants to get clean and sober, I can't recommend Cassiobury Court more highly. These people really want to help if you want it badly enough and they will do all that's in their power to get you there. THANK YOU ALL!…