Sleeping Pill Detox and Rehab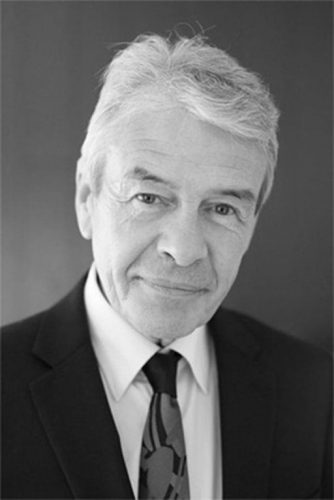 ---
Here at Cassiobury Court, we offer a bespoke rehabilitation programme to help you to overcome a sleeping pill addiction. We can offer assistance for clients who have developed an addiction to a wide range of different sleeping pills, for example, sedatives or tranquillisers.
Sleeping pills are commonly prescribed by the NHS in order to treat sleeping disorders, but once the sleeping disorder has been cured, the patient remains addicted to sleeping pills.
Sleeping pill addiction is an increasing problem in the United Kingdom and there are several kinds of sleeping pills that can cause someone to develop a problem.
These included:
Do you think you are addicted to sleeping pills? Are you concerned about the welfare of a friend or a loved one? Do you have questions about how sleeping pills work? Then why not call Cassiobury Court?
We are able to offer you a no-obligation consultation over the telephone and you can ask any questions that you might have about our sleeping pill rehab.
Please contact us today on 01923 369161 or text HELP to 83222 and take action without delay.
Sleeping pill rehab
If you decide that you would like to request Cassiobury Court's assistance, we can take action without delay. Unlike the NHS and local charity solutions, there is no wait for our services and you can be admitted immediately.
We will perform an initial consultation over the telephone, where we will ask you general questions about your physical and psychological wellbeing. We will also ask you questions about your sleeping pill use, such as which pills you've developed an addiction to and how many you consume daily.
When this consultation has been completed, we will admit you to our rehabilitation centre. Far from the gritty image portrayed on television and in the movies, our rehab clinics are modern and comfortable.
We offer sleeping pill rehab on a residential basis, which means you will be in our care for 24 hours a day. With a 28-day commitment to our residential sleeping pill rehab, we can free you of your addiction inside of a month.
Whilst this may seem like a long time to take away from your life, work and other commitments, the chance to pause your life and recover in a safe environment is exceptionally important as it allows you to focus on your recovery without the distractions that recovery at home can pose.
Upon your arrival at our clinic, a doctor will perform a full examination of your health and we will draw up a treatment plan based on the conclusions made in this report. We treat every one of our clients as an individual, so you can be assured your treatment plan will not be identical to that of any other client.
You will then be invited on a tour of Cassiobury Court's rehab centre and have the opportunity to meet your keyworkers who will be administering your treatment and assisting you in your recovery. We'll then begin your treatment.
Sleeping pill detox
Sleeping pill detox, and pill detox in general is a difficult experience. During this period of detoxification, the toxins that have built up during your sleeping pill addiction will be flushed out of your body.
However, sleeping pill withdrawal symptoms will occur and these will be unpleasant. Your access to sleeping pills will be tapered away through this process but these withdrawal symptoms will still occur, and they can be very painful. Examples of sleeping pill withdrawal symptoms are anxiety, insomnia, convulsions, hallucinations, digestion problems and muscle pain.
As uncomfortable as this will be at times, you will have around the clock care from our medical staff. They can also issue you with prescription painkillers if required and if you need assistance to get through this time.
Because everybody is different, it is impossible to specify how long detox will last but your system is generally free of sleeping pills within two weeks, but this is dependent on the severity of your addiction.
Our therapies
When your detoxification has been completed and your withdrawal symptoms have declined, your programme of therapy and counselling will begin. Our clients receive a combination of individual and group therapy that is offered by our experienced therapists.
We offer a wide range of treatment, most commonly used is Cognitive Behavioural Therapy (CBT) which is used to change the thoughts and behaviours that trigger addiction. You will learn to tackle external stimuli that promote addiction and how to control these thoughts and emotions.
We also teach coping strategies – this is something that you will also learn in group therapy sessions, as you are in sessions with your fellow recovering addicts. This is an ideal opportunity to learn from the experience of others, allow others to learn from your experiences and to create a support network for when you leave our care.
Cassiobury Court are ready to help
When your therapies have been completed, we will create a secondary care plan with you before you leave our care. This aftercare is essential to ensure you continue to live a life free of sleeping pills. You will have access to regular follow up sessions and a 24-hour helpline, which you can use if you can feel yourself struggling to avoid sleeping pill use.
We will also put you in touch with your local Narcotics Anonymous group, as we believe that continuing to share your experiences with others is an important part of your recovery.
Sleeping pill addiction can ruin someone's life and the lives of those around you. Every day is important when you're fighting an addiction so whilst we appreciate that making that first call is a difficult experience, it's important that you don't put it off any further.
Please call Cassiobury Court on 01923 369161 or text HELP to 83222 today and take the first steps to living your life free of a sleeping pill addiction. It could be the most important call that you ever make.