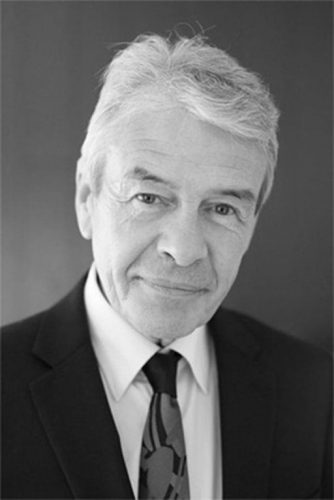 ---
Temazepam is usually prescribed by NHS doctors under the trademarks of Restoril and Normison. Belonging to the benzodiazepine family of drugs, Temazepam has a number of different uses.
It is used to treat conditions such as anxiety and a GP may prescribe Temazepam to those who are suffering from alcohol addiction. Temazepam is also commonly used as a short-term treatment for those who are suffering from sleeping disorders, such as insomnia.
Like other types of benzodiazepine drugs, Temazepam works by slowing down the central nervous system. It does this by stimulating the brain to increase the production of gamma-aminobutyric acid (GABA) and helps the person taking the drug to feel relaxed.
Those who have developed a chronic use and addiction will find that they snort Temazepam, or inject it, in order to enter a euphoric state.
Those using Tamezpam for two months or longer will find that their body has built up a tolerance to the drug and as such, will need to imbibe far higher quantities of the drug to reach their desired "high."
Temazepam side effects
Like other benzodiazepine drugs, Temazepam causes a number of unpleasant side effects. These side effects include:
Rash
Nausea and vomiting
Dizziness
Memory loss
Diarrhoea
Loss of libido
Breathing difficulties
Temazepam overdose and death
It's a sad and regrettable fact that Temazepam overdoses are a common occurrence within the United Kingdom. According to the Office of National Statistics there were 1563 deaths of British citizens between 1993 and 2012 as a direct consequence of a Temazepam overdose. In 2012, there were more deaths because of a Temazepam overdose than were linked to either Amphetamines or Ecstasy.
Overdoses are often caused when Temazepam and alcohol are mixed. This was what caused the death of Australian Hollywood actor Heath Ledger in 2008. If you are a Temazepam user and are concerned that you are developing, or have already developed an addiction, why not call Cassiobury Court today?
Our 24-hour helpline is manned by people who will be able to have an honest conversation with you about your Temazepam use and whether or not you are displaying any Temazepam addiction symptoms.
Please contact us today on 01923 369161 or text HELP to 83222 for advice.
The benefits of a residential rehab
Breaking a Temazepam addiction will not be easy, but in order to tackle the issue head-on, Cassiobury Court offers a 28-day rehabilitation that we are proud of. Whilst four weeks might seem like a long time to be away from your normal life, it will be time well spent in safe surroundings as you come face to face with your problem and Cassiobury Court can help you to overcome it.
Temazepam rehab will require your maximum effort and being in our care 24 hours a day will help you to achieve this, free of the distractions that life can bring.
Your Temazepam addiction treatment will begin the moment you contact us. A comprehensive telephone assessment will help us to establish which stage of addiction you are in and what steps are required. We also offer a referral system if you have a friend or loved one who requires assistance.
If you decided that you need help and would like this to be provided by Cassiobury Court, upon your arrival at our clinic you will also undergo a thorough examination by one of our doctors, who will perform a comprehensive assessment of your physical and psychological welfare.
The information that we gather at this point will allow us to customise your treatment programme and allow us to consider all the personal factors that will shape your treatment.
Temazepam detox
The first part of your treatment will be a medically assisted detox. This will allow us to flush the toxins from your body that will have built up as a result of a sustained period of Temazepam abuse. This will be a difficult time for your treatment as your body will react to losing access, and Temazepam withdrawal is a painful experience.
As such, Cassiobury Court will offer you a tapered detox programme in order to alleviate any discomfort caused by withdrawal symptoms. This involves Temazepam dosage being gradually reduced throughout the course of detox. We may also offer prescription drugs, such as chlordiazepoxide or diazepam to help with withdrawal symptoms.
A detox from Temazepam will result in physical symptoms, such as tremors, seizures, confusion, convulsion and slurred speech. There are many similarities between Temazepam and alcohol withdrawal symptoms.
After detox
Your withdrawal symptoms will generally ease within 7-10 days after the last time you took Temazepam and when your condition stabilises the focus will shift to the psychological aspect of your treatment.
At Cassiobury Court, we offer Cognitive Behavioural Therapy (CBT) alongside Dialectical Behavioural Therapy (DBT) and acceptance and commitment therapy (ACT) which takes place with a qualified therapist or counsellor in order to help our clients to understand the triggers of their addiction.
Cassiobury Court has spaces available now
Once your therapy has completed, we will sit down with you to draw up bespoke relapse prevention and aftercare plan. We encourage you to join your local Narcotics Anonymous group and your aftercare sessions are free of charge in our clinic. The first year after your Temazepam rehab will be difficult and the support network you have built up during your time with us will be vital to your continuing abstinence.
You may well have some questions about Temazepam. Can you snort Temazepam? Can you take Temazepam with alcohol? We are here to answer your questions about Temazepam, and to discuss what help you require.
Please call Cassiobury Court today on 01923 369161 or text HELP to 83222 and let's work together to help you lead a life free of Temazepam.
Source
https://www.ons.gov.uk/peoplepopulationandcommunity/birthsdeathsandmarriages/deaths/methodologies/deathsrelatedtodrugpoisoninginenglandandwalesqmi