​​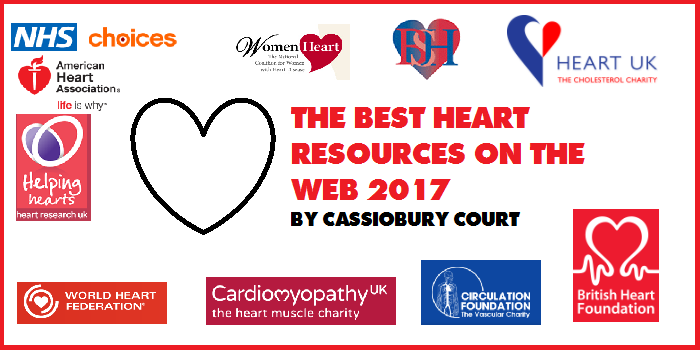 In this article, we review the best heart helplines and resources the Internet has to offer. As a London based alcohol rehab and drug rehab clinic, many of our readers are based in the UK and thus we've clearly had a bias in choosing UK resources. However, a number of the below resources are based in US, Canada and mainland Europe. We've included these international resources because of the sheer value they offer to UK-based resources. The heart is the same no matter where you are born, so when it comes to giving sound informational about the heart, there truly is no borders!
Whilst there exists many good resources relating to the heart, the sheer number of these resources many confuse people who are seeking out this sort of help. This article aims to reduce this confusion by spelling out exactly what each of these resources has to offer.
How heart health resources work
Many of the below resources aim to help those who have experienced heart problems in the past. These resources also assist family members of those directly affected by heart problems. These resources contain information-rich articles detailing topics relating to the heart's health. This includes information on events, research findings and general tips for improving the health of your heart.
We now list and detail the most popular and useful heart resources on the Internet in 2017. We list these resources alphabetically
1. NHS Choices
About: Comprehensive help and information from NHS Choices with links to external websites.
Phone: 111
Website: https://www.nhs.uk
2. British Heart Foundation
About: The British Heart Foundation is a charity that aims to prevent people dying from heart diseases. Find out more information on heart diseases, treatments, tests and support.
Phone: 0300 330 3311
Website: https://www.bhf.org.uk
3. Heart Research UK
About: Heart Research UK is a visionary charity that leads the way funding ground breaking, innovative medical research projects at the cutting edge of science into the prevention, treatment and cure of heart disease, and encourages and supports original healthy lifestyle initiatives that explore novel ways of preventing heart disease in all sectors of the community, helping people to live healthier, happier, longer lives.
Phone: 0113 234 7474
Website: https://heartresearch.org.uk/
4. Heart UK
About: At Heart UK we're passionate about preventing premature deaths caused by high cholesterol and cardiovascular disease. That's why we provide information, advice & support. Our helpline is manned by specialist nurses and dietitians and is open from 10 am – 3 pm Monday to Friday.
Phone: 0345 450 5988
Website: https://www.heartuk.org.uk
5. Circulation Foundation
About: The Circulation Foundation provides essential information to clients and their families, whilst raising awareness of vascular disease and the importance of healthy veins and arteries, to ensure we can lead longer, healthier lives.
Phone: 020 7205 7151
Website: https://www.circulationfoundation.org.uk
6. Cardiomyopathy UK
About: Cardiomyopathy's support and information will help you know more about cardiomyopathy, feel in control of your treatment and be better able to cope day to day.
Phone: 0800 018 1024
Website: https://www.cardiomyopathy.org
7. American Heart Association
About: The American Heart Association is the USA's oldest and largest voluntary organisation dedicated to fighting heart disease and stroke. Founded by six cardiologists in 1924, the AHA now includes more than 22.5 million volunteers and supporters. The AHA fund innovative research, fight for stronger public health policies, and provide critical tools and information to save and improve lives.
Phone: 1-800-242-8721 (US-based)
Website: https://www.heart.org
8. The National Coalition for Women with Heart Disease
About: WomenHeart was founded by 3 women who had heart attacks while in their 40s. Faced with many obstacles, including misdiagnosis and social isolation, all 3 women were amazed at how little information about services for women with heart disease was available. WomenHeart effectively fills this void.
Phone: (202) 728-7199 (US-based)
Website: https://www.womenheart.org
9. World Heart Foundation
About: With a focus on low- and middle-income countries, the World Heart Federation (WHF) is the only global advocacy and leadership organisation bringing together the CVD community to help people lead heart-healthy lives.
Phone: (+41 22) 807 03 20 (Swiss-based)
Website: https://world-heart-federation.org/
10. British Society for Health Failure
About: In response to the issues that the management of heart failure presents, the BSH was founded in 1998. The idea for the BSH was seeded after a satellite symposium on the diagnosis and management of heart failure, organised by Philip Poole-Wilson and John Cleland, at the British Cardiovascular Society Annual Conference in 1997. The original steering committee consisted of Philip Poole-Wilson, John Cleland, Richard Hobbs and Alan Cowley.
Phone: 01865 391836
Website: https://www.bsh.org.uk
11. Little Hearts Matter
About: Little Hearts Matter is a national UK charity offering help to anyone affected by the diagnosis of single ventricle heart condition. From initial antenatal diagnosis, through treatments and into life at home, the charity works with children, young adults and families to reduce the isolation, fear and lack of understanding created when a child is diagnosed as having half a working heart.
Phone: 0121 455 8982
Website: https://www.lhm.org.uk