Employment Rights For Someone With An Addiction
---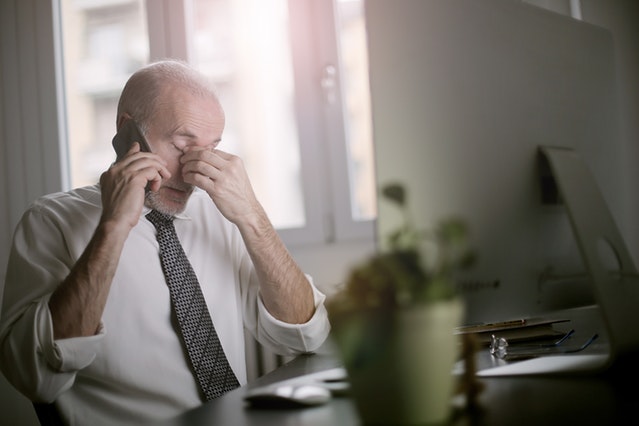 It is important for employers to take action when they suspect that they have a staff member with an addiction to drugs or alcohol, as addictions can cause serious problems for the organisation or employer.
Staff struggling with addiction potentially bring with them a host of work-related issues including:
Safety issues
Lateness or excessive time off
Bad behaviour
Poor performance
Adverse effects on company image and employee morale
What Are Employers' Responsibilities?
All employers have a duty of care to staff members, ensuring that they protect employees' health and safety, as well as their wellbeing. Issues with alcohol and drugs come under this banner, so it is important for employers to act if they feel that a staff member is struggling with addiction, to protect the employee as well as the company.
Under the Health and Safety at Work Act, an employer can be prosecuted if they allow an employee to be in the workplace whilst under the influence, so this is a consideration as well.
Legislation Concerning Addiction At Work
Health and Safety at Work Act 1974: Section 2 of this legislation states that an employer must ensure the health, safety and welfare at work of their employees to a reasonable degree. Under the Management of Health and Safety at Work Regulations 1999, an employer can be prosecuted if an employee is allowed to work when they are known by the employer to be under the influence of alcohol, placing themselves or others at risk.
Misuse of Drugs Act 1971: This makes it an offence for any employer to allow the production, supply or use of a controlled substance on their premises. This legislation only covers illegal and non-prescription drugs, however, rather than all alcohol and drug use.
The Transport and Works Act 1992: This legislation makes it illegal for anyone driving on a public road to be under the influence of drugs or alcohol. Both the employee themselves and the employer can be prosecuted if it can be proven that the employer had not done their due diligence to prevent an employee from driving under the influence.
Alcohol & Drug Screening
In the US it is fairly commonplace to have drug and alcohol testing in workplaces of all kinds, but this is far less prevalent in the UK. However, the UK government and the Health and Safety Executive consider this testing essential in certain industries where alcohol and drug use is a safety concern, including driving jobs, the police and prison services and the Armed Forces.
Other workplaces are free to do random drug and alcohol screening as long as it is required of all staff members, and it is written into a contract that has been signed and agreed by all parties. If you are already under contract when your employer brings in drug and alcohol screenings, an addendum will need to be written into your contract and you have the right to refuse without penalty. If your employer does fire you for refusing testing when it is not in your contract, you can claim constructive dismissal and may be able to get compensation.
A contract that includes alcohol and drug screening must include:
Why drug and alcohol testing is being introduced and what it will achieve
How tests will be conducted
What will happen in the event of a positive test result
Once you have given written consent in this way, you are obligated to take an alcohol or drug test when asked by your employer. If you refuse then they are legally allowed to dismiss you.
Employers should not single out individuals for random drug or alcohol testing, but they may do so if they have good reason to believe that you are abusing drugs or alcohol (such as a serious decline in productivity or change in behaviour).
What Happens If You Are Found To Be Under The Influence At Work
The first step any employer should take would be to talk to you and find out what is happening with you. A disciplinary procedure is far more common than outright dismissal, although your employer is at liberty to dismiss you outright if you are in breach of your contract or have put yourself or others at risk through your substance use.
A fair disciplinary procedure will often include access to support such as counselling or time off to attend rehab and other appointments. At the very least you should be given a warning before you are fired so that you have the opportunity to get your issues under control.
An employer must have a good reason to justify your dismissal, and this will usually mean that you have broken the terms of your employment. Missing work continuously, being obviously under the influence at work, theft and dishonesty are all reasons that justify instant dismissal.
You could also be legally prosecuted under the Misuse of Drugs Act if your employer sees fit to report you for drug use.
Things To Remember If You Are Struggling With Addiction at Work
As an employee you are entitled to the same rights as anyone with a medical or psychological condition, meaning that you are entitled to support from your employer, time off for counselling and rehab, and complete confidentiality.
It is more costly for your employer to recruit and train someone new than it is to support you with your addiction.
Your employer should treat your addiction the same as any illness, and provide the same level of support as they would for these, instead of disciplinary action. You may be able to sue your employer for unfair dismissal if you are automatically penalised for an alcohol problem.
It is very common for those with addictions to be able to beat the issue and return to their previous job and work performance when given the right support and aftercare
Where Cassiobury Court Can Help
If you are worried about losing your job due to addiction, Cassiobury Court can help. Our rehabilitation centre provides dedicated recovery services for those struggling with drug and alcohol addiction, from detox right through to aftercare. You'll get a full assessment and be prescribed the detox medications as you progress through alcohol detox or drug detox, and other treatments you need to start the recovery process, as well as working to a tailored recovery plan alongside dedicated and professional staff.
You'll be helped back to work thanks to up to 12 months free aftercare including round-the-clock support from qualified therapists, who can help you to deal with the stress of getting back to normal. You'll also be able to use various therapies to identify your triggers and how to effectively handle them without drugs or alcohol when you go back to work.
Reach out on 01923 369 161 or text HELP to 83222 to experience alcohol rehab or drug rehab today.