Staging an Intervention with a Loved One Addicted to Drugs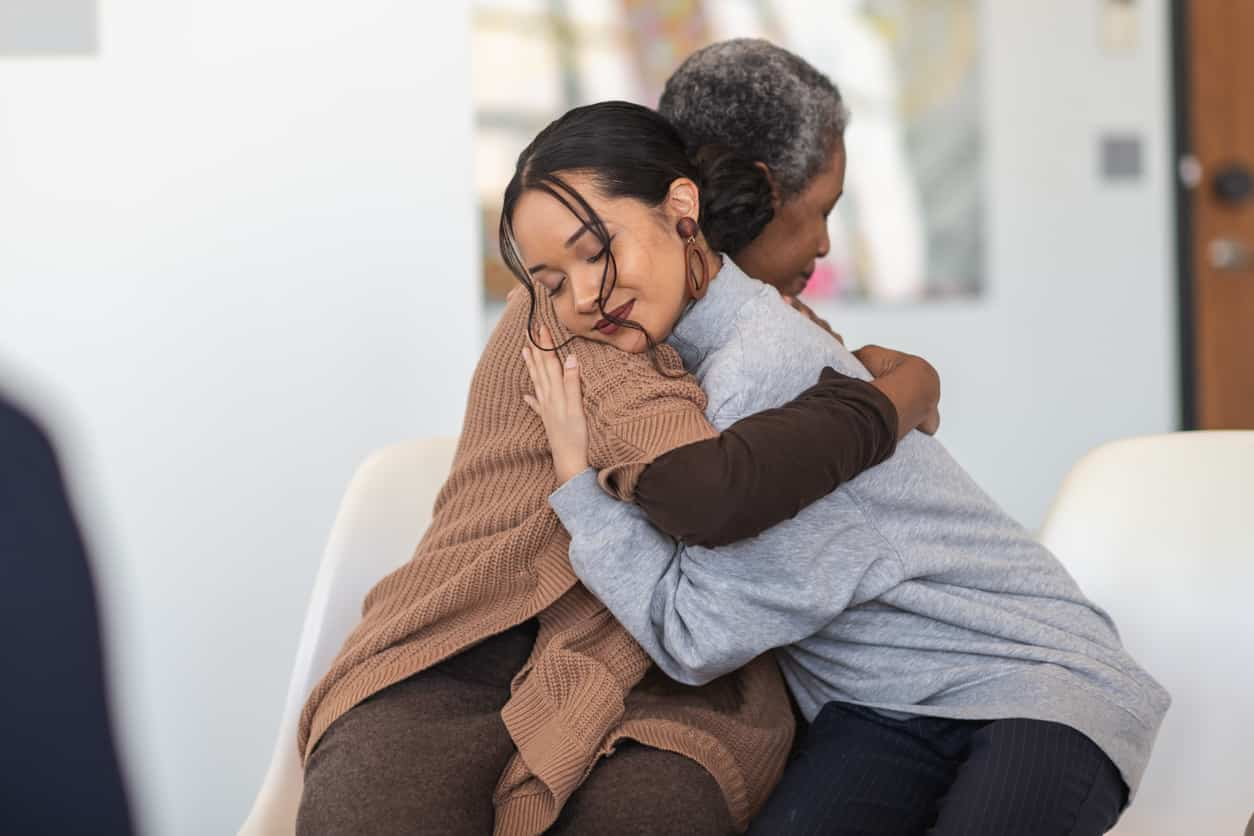 Watching a loved one struggle with a drug addiction can be challenging. After all, you probably want to get them help but don't know what to do or say.
That's before we mention that they might not even realise they have an addiction. The Cassiobury Court team is here for everyone affected by drug and alcohol addiction.
Whether you just want someone to listen and take the burden off your shoulders or you'd like our support staging an intervention, getting them the help they need. Our friendly and professional advisors are always on the other side of the phone.
Here, we explain everything there is to know about addiction intervention.
What is a Drug Intervention?
An intervention is when family, friends, and even employers consult with addiction therapy specialists and medical professionals to intervene and get an individual the required help. It's a carefully thought out process and is designed to bring the person struggling with addiction, the people who care about them and a team of experts together.
It is a conversation to discuss the consequences of drug addiction with the aim of the individual accepting help and treatment. Interventions usually happen face-to-face where specific examples will be given of behaviours and beliefs that are having a negative impact on the person and their life.
A treatment plan will also be outlined with steps and goals. Plus, loved ones usually use intervention as an opportunity to outline what they will do if the individual refuses treatment or help.
The Steps of Drug Intervention
Interventions are hugely personal, and this is important if it's going to positively affect your loved one. There are a few common steps of an intervention before rehab:
Plan
It all starts with you getting in touch with us to let us know that you'd like to stage an intervention. This is a great time to discuss your ideas with other family members or people who care about the person addicted. We'll arrange a few calls or meetings to discuss your loved one and their addiction to gather a complete picture of the problem and the extent of the effects it's having.
Together, we'll set a date and time and arrange a team of experts to be on hand. But it's essential that you don't tell your loved one just yet.
Prepare
With a date set, it's time for family members and friends involved in the intervention to plan what they want to say. We also advise that it's a good idea to explain how the addiction affects you and also what you will do if the person doesn't accept treatment.
Action
You should get your loved one to attend the specific meeting place on the day without revealing why. Once you've arrived, our team, as well as intervention experts, will be on hand to take over. It might take a while for the meeting to start – that's completely normal. But we'll try to get everyone to sit down and be heard.
During the meeting, everyone will take turns expressing their feelings. Your loved one will then hear about a potential treatment plan, and they'll be asked to accept.
Follow up
If your loved one accepts the intervention, we'll implement processes to begin admission to Cassiobury Court. Although, that's not the end of the journey. In fact, it's just the beginning, and your support will be required throughout.
If your loved one doesn't accept treatment, we will still be here for you, offering support and advice and even holding another intervention later down the line if you wish.
Family interventions can seem scary, but they can have highly positive outcomes. However, they must be planned alongside a team of experts to ensure it goes as intended. If not, it could worsen the situation and leave your loved ones feeling angry, isolated and resistant to treatment.
5 Tips for How to Stage an Intervention
Interventions can be highly charged situations with emotions for everyone involved. However, for a successful intervention, you could follow these tips:
Take Your Time:

The best interventions are the ones that have been thought out and prepared over a few weeks. Spend time researching the addiction, think about what you want to say, and speak to other family members and friends to hear what they say. Before the intervention, you could even stage a rehearsal – without your loved one.

Prepare for Objections:

It can be hugely upsetting to hear your loved one refuse treatment or even not admit they have a problem, but it's important to be prepared for this. Have a few calm and rational responses and be ready to offer support.

Stay Calm:

The last thing you want to do is push your loved one further away from the treatment idea. Remember, they're probably feeling scared, upset and maybe even angry. An intervention isn't about attacking them but is a place to show your support.

Ask for a decision:

At the end of the meeting, we advise asking your loved one whether they accept treatment. Even if they ask for a few days to think it over, we think it's best that they make a decision. That way, they can't go back on what they said or try to deal with their emotions using a binge, as treatment will often start immediately.

Use professional help:

If you want the intervention to go successfully, it's wise to enlist the help of a team who has done it before. At Cassiobury Court, we can advise on what to expect and get in touch with the relevant healthcare professionals to support you along the way.
How to Get Help for a Loved One
Not only can we help with staging an intervention, but our leading drug rehab centre in the UK is the perfect place for your loved one to get their life back on track. We've helped many people do the same, and you could be next. If you have any questions or want to know the options, contact our friendly team today on 0800 001 4070; we promise you won't look back.