How to Deal with an Addicted Parent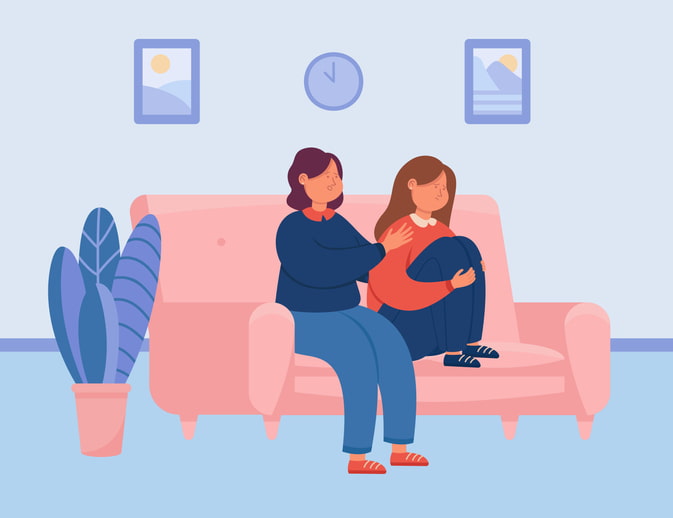 No one wants to see their parent deal with a drug or alcohol addiction. As the child in the situation, you're not alone. Many people across the UK have to deal with an addicted parent and it can be daunting to figure out how to get them the help they need.
Due to the complex nature of addiction and the danger it can cause, you need to make sure you're prioritising your own safety and mental health while you seek help for a parent.
Whether you're 16 or 60, there are steps you can follow to help you deal with an addicted parent.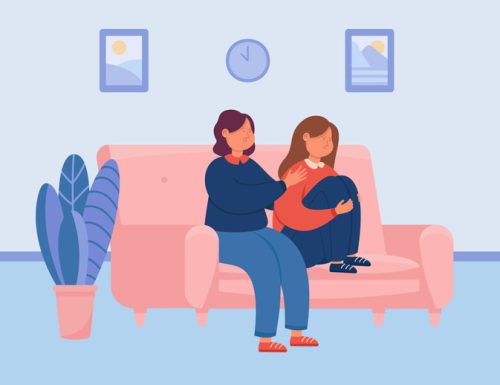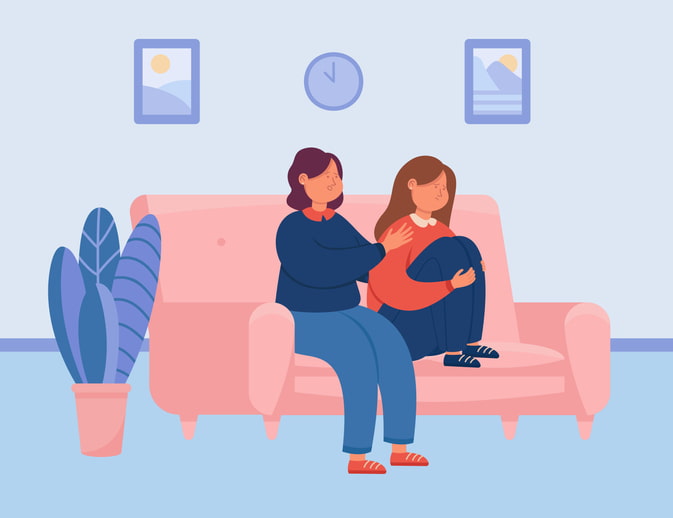 Does Your Parent Have a Drug or Alcohol Addiction?
Before you intervene in someone's life, it's important to be able to spot the signs of drug or alcohol addiction. If you're worried that your parent is struggling with substance abuse, there are certain behaviours to look out for.
Signs that your parent has a drug or alcohol addiction include:
They may have trouble keeping a job or paying the bills

There might be a lack of food in the house

They mistreat, neglect or abuse (both mentally and physically) their children

You or your siblings have to take care of them

They drive under the influence of drugs or alcohol

Their children may have to go to live somewhere else to be protected from their behaviour

Kids might have to live somewhere else to be protected or cared for

If they're in a relationship, they might have fights with their partner or split up with them

Relatives or friends have stepped in to help
How You Can Help Your Addicted Parent
It can be difficult to think of how to go about helping an addicted parent, especially if you're still living with them in a stressful, upsetting environment. Remind yourself that your parent's addiction is not your fault and that you need to put your safety first.
Here at Cassiobury Court, we're experts in drug and alcohol rehab, providing high-quality care and rehabilitation for people across the UK struggling with substance abuse. If you're unsure of how to help your parent, you can contact our friendly team who can give you advice on navigating the situation.
If you have a parent who you feel requires help, call our team of experts on 0800 001 4070 or text HELP to 83222.
What Type of Support is Available for an Addicted Parent?
There are several support and treatment options for adults struggling with drug and alcohol addiction in the UK. These include:
Talking to a GP
Your parent's GP or primary care doctor can assess their health and addiction patterns, and provide referrals if needed.
Residential treatments (rehab)
Also known as alcohol and drug rehab facilities, residential treatment provides on-site intensive treatment for various addiction problems over several weeks or months.
Behavioural treatments
Behavioural treatments can help your parent understand their problem, what's causing it and what healthy coping mechanisms they can use to improve their mental and physical health.
Going to a support group
Support groups allow people struggling with addiction to share their stories with people who understand what they're going through. Support groups have been shown to increase confidence and reduce feelings of isolation through meaningful social connections.
Tips for Dealing with an Addicted Parent
When dealing with an addicted parent, You need to protect your own safety and mental health. Here are some steps you can take to take care of yourself during a challenging time:
Acknowledge your emotions – It can be extremely upsetting, worrying and frustrating to deal with an addicted parent. However you're feeling, it's okay. If you feel it's unsafe talking with your parent about their problem, try writing down your feelings to help you process what's going on.
Talk to someone you trust – You don't have to suffer in silence. Talk to a friend or a trusted adult like a teacher, doctor or family member. Confiding in someone will likely be a stress relief, and they may be able to support you in getting further help.
Prevent a cycle of addiction –  People who have addicted parents are statistically more likely to struggle with addiction themselves. Seeking help from a therapist or support group can help to prevent this down the line.
Family Referrals to Rehab for an Addicted Loved One
If you feel as though your parent is struggling or has become a danger to themselves and those around them, referring them to rehab may be the necessary next step to take.
Cassiobury Court is a specialist rehab centre based in Watford. We offer a wide range of facilities, treatments and therapies to help those struggling with addiction recover and heal.
We ensure that recovery from addiction is effective and long-lasting by working closely with all of our clients. Our specialist rehabilitation programme is tailor-made for each client to allow every person to get the proper support and care for their unique situation.
What can Cassiobury Court offer my addicted parent?
Full Clinical Assessment

Detox Medication & Treatments

24/7 Recovery Staffing

Family Telephone Helpline

Tailored Recovery Plan

12 Months FREE Aftercare

Family Intervention

Bespoke Day Case Options

Treatment To Suit All Budgets

Private Drug and Alcohol Rehab Centre
How Can I Refer a Parent to Cassiobury Court?
At Cassiobury Court, we understand that witnessing your parent struggling with addiction can be devastating. We have many years of experience supporting families and helping them to rebuild their relationships during recovery.
If you'd like to find out more about referring a loved one for support, our expert team are here to answer any questions you may have.
Reach out to Cassiobury Court by calling 0800 001 4070, emailing us at info@cassioburycourt.com or filling out our contact form.