Drug and Alcohol Rehab Oxford
Worldwide, many people like to enjoy the occasional drink. Drinking is rooted in so many cultures, especially as a social event. For example, take drinking in order to celebrate an occasion – it is normal in many cases. But that is only when you drink in moderation.
For many people, the occasional moderate drinking can turn into a destructive alcohol abuse habit. This is dangerous as it can ruin your friendships, family and relationships. Alcohol Addiction is one of the largest causes of premature death under a large part of the population. Do you live in the city of Oxford? Are you someone who feels that their excessive alcohol abuse is leading to your life falling apart?
Do not worry – you can get help today at Cassiobury Court's Alcohol Rehab Oxford Centre.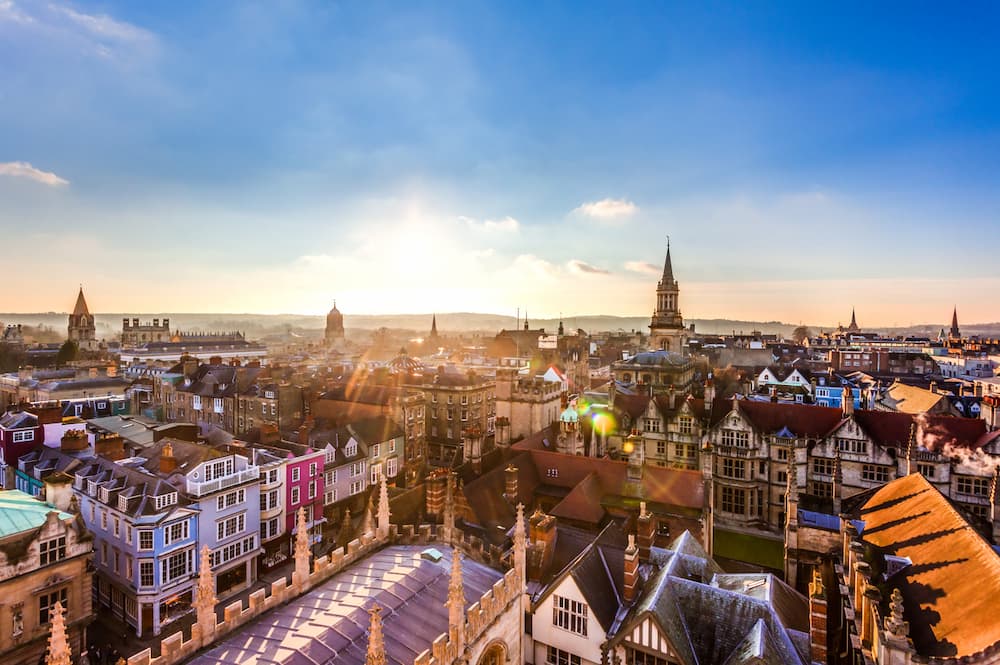 Help if you are Suffering From Addiction in Oxford
Drug and alcohol addiction is one of the biggest risk factors of premature death worldwide. To add to that, addiction will make people suffer even if it does not lead to death. That is not only the person addicted to drugs that will see a huge drop in quality of life – but your friends and family around you too. Families, relationships and friendships are often broken due to an addiction. Same goes for personal ambitions, responsibilities and ambitions.
Do you live in the city of Oxford or close to the city? It might be time for you to call our drug rehab centre. At Cassiobury Court, we can help you get clean within a month and put your life back on track.
The Initial first steps at our Drug and alcohol rehab centre
Once you decide to join our centre, an addiction specialist will get in touch with you in order to talk about your story and what action needs to be taken in order to help you become sober. We normally have a set programme. However tailored to your needs and wants as much as possible.
At arrival at our Oxford drug and alcohol centre, you must start the alcohol detox process. This is where you abstain from alcohol for a prolonged period in order to flush the alcohol out of your body. This could lead to withdrawal symptoms such as shaking, flu-like symptoms and mental/emotional instability. This is why it is important you do not detox at home. We have experienced professionals with medical licences who can administer medication in order to ease the symptoms.
Afterwards, we move on to post-detox therapy rehab. This is where you sit down with clinical therapists on a regular basis in order to help you find ways to cope without alcohol. We will also help you get to the bottom of your addiction, and see if there are any triggers that had pulled you down into the negative spiral of alcohol addiction. To add to that – if there are any co-existing mental conditions, we will also help learn to deal with these conditions and treat them.
Pros and Cons of Private Rehab
Intensive form of addiction treatment
High recovery rates
Aftercare support in Oxford
24/7 support in luxury facilities
May need to take time off work
Time away from family and friends
Want to get in touch?
Fill in your phone number and we'll get back to you as soon as possible
Free Drug & Alcohol Support in Oxford
There are many free support options for drug and alcohol addiction. Here are some valuable options:
Alcoholics Anonymous Meetings in Oxford
Oxford
Monday
St Michael's at the North Gate, Cornmarket St (opp KFC)
Time: 18.00 – duration 1hr
Postcode: OX1 3EY
Oxford St Michael's
Tuesday
St Michael's Church at the Northgate, Cornmarket St
Time: 18.00 – duration 1hr
Postcode: OX1 3EY
Oxford Bonn Square
Wednesday
New Road Baptist Church, Bonn Sq, Westgate
Time: 19.30 – duration 1hr 30mins
Postcode: OX1 1LQ
See more AA Meetings in Oxford over on the AA website.
Narcotics Anonymous Meetings in Oxford
Happy Monday Meeting
Monday
Main Room, Magdalen Road Church, Magdalen Road, Oxford, Oxfordshire, OX4 1RE
Time: 19:30 – 21:00
Just For Today
Wednesday
Beacon Centre, St Marys Centre, Horsefair, Banbury, Oxfordshire, OX16 0AA
Time: 19:30 – 21:00
Oxford Saturday Lunchtime
Saturday
Large Back Room, St Columba's United Reformed Church, The Wheatsheaf, Alfred Street, Oxford, Oxfordshire, OX1 4EX
Time: 13:00 – 14:10
See more NA Meetings in Oxford over on the Rehab Clinics Groups website.
Alcohol Rehab in Oxford
Struggling with alcohol addiction can be an immensely challenging journey. However, at our centre in Oxford, we're dedicated to helping you reclaim your life. With a team of skilled professionals and comprehensive programmes tailored to your specific needs, we stand ready to guide you every step of the way towards recovery.
Our Understanding of Alcohol Addiction
We view alcohol addiction as a complex health condition, one that transcends simple notions of willpower. Alcohol use disorder (AUD) is characterised by an inability to control or stop drinking, often leading to severe social, occupational, or health consequences. Recognising this complexity is key to our approach, informing our holistic and compassionate care strategies.
Your Rehabilitation Journey with Us
At our centre, your path to recovery is thorough and structured. We take a multi-faceted approach to treatment that typically includes detoxification, individual and group therapy sessions, medication (if required), and aftercare support. Our aim is not just to help you stop drinking but to address the root causes of your addiction and equip you with strategies to maintain long-term sobriety.
What We Offer
Here's a snapshot of what you can expect when you choose to recover with us:
Personalised Care Plans: We understand that every individual's experience with addiction is unique. That's why our dedicated team of professionals creates bespoke treatment plans designed to meet your specific needs and recovery goals.
Comprehensive Therapeutic Programme: We offer a variety of therapies, including cognitive behavioural therapy (CBT), motivational interviewing, and holistic therapies. These are designed to help you understand the triggers of your addiction and develop effective coping strategies.
Supportive Community: Recovery can be a challenging journey to navigate alone. Our centre fosters a supportive and understanding community, giving you the opportunity to share experiences and learn from others in similar situations.
Aftercare Programme: We believe that support should not end once you leave our facility. Our comprehensive aftercare programme provides continued assistance, from counselling sessions to peer support groups, helping you maintain your recovery progress.
Remember, it's never too late to seek help. We are committed to providing compassionate and effective treatment that can help you overcome alcohol addiction and lead a healthier, fulfilling life.
Cocaine Rehab in Oxford
At our Oxford cocaine rehab centre, we are committed to helping individuals break free from the grip of cocaine addiction. We understand that each person's journey with addiction is unique and requires a personalised approach to treatment.
Recognising the problem is the initial and, often, the most challenging step. If you or a loved one are struggling with cocaine use, it's crucial to seek help. Cocaine addiction doesn't just affect the individual physically but can also cause drastic behavioural changes and strain relationships.
Our team of skilled professionals provides a comprehensive treatment programme that includes an initial assessment, detoxification, counselling, therapy, and aftercare. Our approach is grounded in compassion and understanding, aiming to treat the root cause of the addiction rather than just the symptoms.
Additionally, we offer specialised treatment for crack cocaine addiction, given its unique nature and effects.
Prescription Drug Rehab in Oxford
When considering the level of substance misuse and addiction, prescription drugs are often overlooked. People commonly perceive them as safe due to their legal status and medical use.
However, prescription drug misuse can quickly spiral into addiction, leading to devastating physical and psychological consequences. Rehabilitation is a vital part of recovery from prescription drug addiction.
Recognising Prescription Drug Addiction
A person's descent into prescription drug addiction may begin innocently enough, such as taking extra doses for pain relief, borrowing medication from a friend, or becoming reliant on sleep aids. Over time, these behaviours can develop into a full-blown addiction. Symptoms of addiction can include:
Increasing the dose without a doctor's guidance.
Feeling anxious or uncomfortable if you don't have the medication.
Experiencing withdrawal symptoms without the drug.
Neglecting responsibilities at work, school, or home due to drug use.
If you or someone you know is struggling with prescription drug addiction and you're looking for rehabilitation options in Oxford, there are several resources available to help. Prescription drug addiction can be a serious and complex issue, but with the right support and treatment, recovery is possible.
Cannabis Rehab in Oxford
Our cannabis rehabilitation centre in Oxford is dedicated to providing comprehensive support and guidance to individuals seeking to overcome cannabis addiction. We understand that dependency on cannabis can have significant impacts on various aspects of your life, and we are here to assist you on your journey towards a balanced and healthier lifestyle.
Understanding Cannabis Addiction
Cannabis addiction, although sometimes underestimated, can lead to substantial physical and psychological dependence. Regular cannabis use can interfere with daily functioning, strain relationships, and hinder personal growth. Acknowledging the problem and seeking professional help is a crucial first step towards recovery.
Our drug and alcohol rehab Oxford service can change your life for the better. Call us today on 01923 369 161 for more information.