Drug and Alcohol Rehab Leicester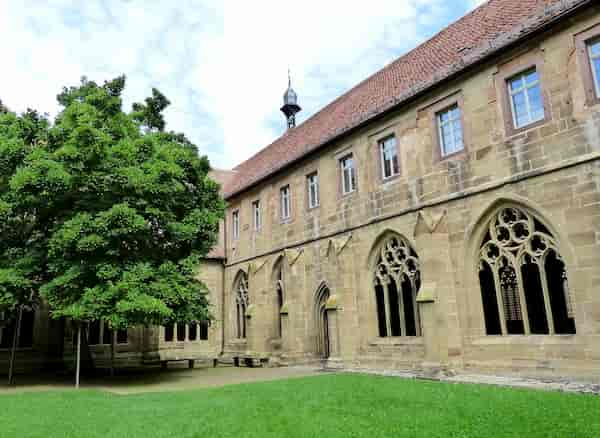 By coming to this website, you have hopefully decided to start on the path to recovery by seeking drug and alcohol rehab in Leicester. You have already taken the first step, and this is the hardest thing to do.
It is an unfortunate fact that in this age, the United Kingdom currently has hundreds of thousands of people struggling with addiction with Leicester included in that statistic. Whether somebody is addicted to drugs or alcohol, it is important to remember that this isn't the end of the line for them.
Everyone will have heard that "the first step is the hardest", and it is 100% true. Once you admit that you are addicted to drugs or alcohol, or the fact that suffering from drug and alcohol addiction is having a major impact on your body and mental health, this is the key indicator that it is time to enter a rehab centre and start on a recovery programme.
How do you know if somebody is addicted, and how can you seek help in Leicester?
Spotting that a person is suffering from drug or alcohol addiction can be very difficult. By nature, a person suffering from addiction will not want other people to know or find out. They may blend into society and appear to live a normal life, trying everything in their power to hide it. This can all be superficial, however, the damage that they are doing to their body and mental health below the surface could be severe.
Some people may start suffering from drugs or alcohol addiction at an early age. If you didn't have a very stable upbringing or support structure then it's easy to turn to drugs or alcohol as some sort of relief.
Another reason people can become addicted to drugs and alcohol is their genetic disposition. This means that some people show more addictive tendencies than others do in the same situation. This can be troubling if somebody is part of a group of friends who take drugs recreationally and like to go out drinking regularly. What one person may be able to handle, another might not.
It is not uncommon to find that heavy drug users once started off their path of addiction by taking what may be described as 'recreational' drugs. Depending on a person's social circle, they may start to be offered different types of drugs which can be a lot more addictive such as opiates. Once addicted to opiates, it can be one of the hardest drugs to wean off of.
Opiates can also be found in other drugs such as those you receive from your doctor. Although it may seem like something prescribed by a medical professional cannot harm you, these drugs can be very addictive and very difficult to stop taking. In situations where a person has to continually up their painkillers in order to receive the same relief, stopping this process can be difficult.
The dangers of addiction
Some of the consequences of taking drugs or alcohol for long periods of time can be irreversible on your body. From liver damage, all the way up to mental health problems, those who are either addicted to drugs or alcohol may exhibit more of these symptoms than a sober person.
If a person's mental health is affected by addiction then it is important to try and enter a recovery programme as soon as possible. The sooner that this is addressed the better.
If a person has fully succumbed to addiction, then the effect on that person's life can be immense. They may start to lose friends due to the addiction starting to change the way they behave. The loss of a support network is another thing that can affect the mental health of people suffering from drug and alcohol addiction.
Additionally, a person may be so unstable with their addiction that they lose their job… This is the job that is most likely funding the addiction, so if the money is no longer there, the user may not be able to keep taking the same amount of drugs or alcohol  and start to encounter withdrawal symptoms.
We will have an easily accessible drug and alcohol rehab in Leicester, with transport to our centre all arranged by our admissions team. Our drug and alcohol rehab Leicester service offers a variety of options to put you back on the right path.
Starting drug and alcohol rehab in Leicester
When starting drug and alcohol rehab in Leicester you may feel intimidated at first. However, you need to remember that you have taken the courageous first step in getting better, everybody at our alcohol and drug rehab clinic in Leicester only want to help.
Drug and alcohol rehab is nothing like you see in the movies, most people that experience our treatment programmes in one of our centres in the UK liken it to staying in a hotel. You will be surrounded by medically trained staff that are fully equipped to deal with any withdrawal symptoms you may have.
Our centres for rehab in Leicester offer a variety of treatment options to put you on a path of recovery. Our residents find treatment programmes such as one to one counselling can help them tackle their addiction effectively.
A lot of addiction can stem from underlying mental health problems. This is why all of our centres in the UK offer a variety of treatment options to fully combat any addiction. It is important to know that once we get to the core of the problem, we can start the alcohol or drug rehab.
Contact us today to find your closest rehab centre in Leicester
You've decided to take the first step in getting better, that's great! We have a wide range of centres in the UK that have treatment programmes to suit you.
To start the process of finding drug and alcohol rehab in Leicester you can simply contact us on 0800 001 4070 or by texting HELP to 83222.
You will find that now you have started taking steps to address your substance misuse you will start to feel better. Taking that first step is always hard but in this case, it is necessary. After you have completed your addiction treatment you will be able to go back to doing the things you love in life, and more importantly, you'll be back to your old self.