Drug and Alcohol Rehab Staffordshire
At Cassiobury Court, we regularly receive an influx of questions around rehab, around treatment services, and around recovery probabilities. After all, rehab is a large investment to make, which must fit the bill for each individual client.
We also appreciate how deciding to recover from addiction is a significant step to take, which must be eased through the reassurance of suitability.
With this in mind, we are happy to respond to your questions, whether you decide to select our rehabilitation services, or not. Below are some common, yet relevant questions, covering accessible treatment services, covering the suitability of selecting a drug and alcohol rehab in Staffordshire, and covering your long-term recovery journey, post-rehab.
To cover additional areas, reach out today for a free, no-obligation chat. Our aim is to ensure that you can fully benefit from drug and alcohol rehab. Secure this for yourself by overcoming those concerns around your impending, positive experience of rehabilitation.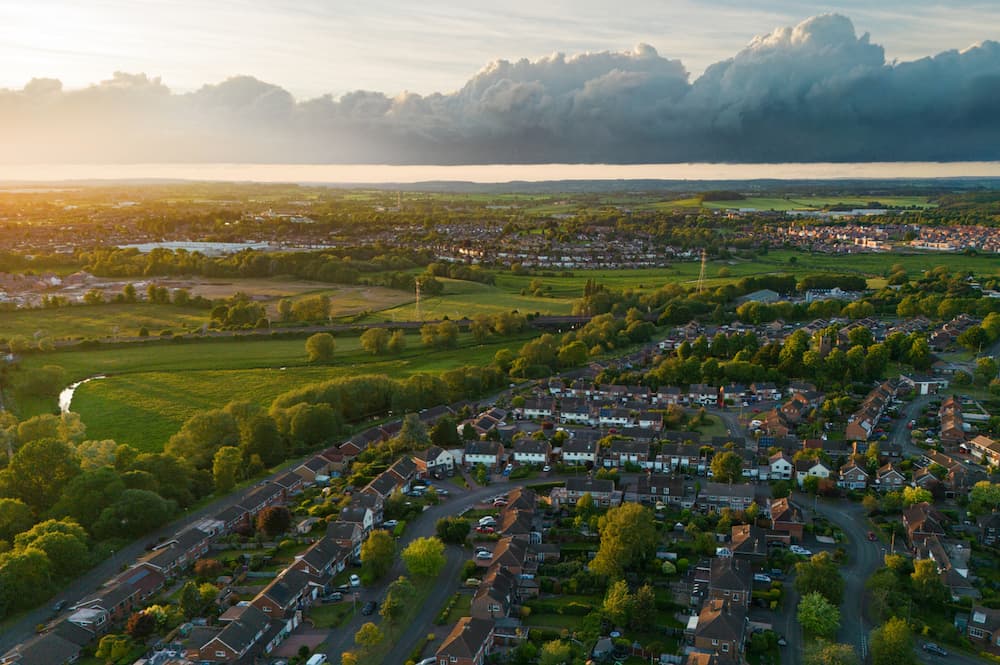 Can I access treatment through the NHS?
Yes, treatment services focusing on addiction recovery are accessible via the NHS. This is, in fact, a common starting point for many users. While beneficial for some, this route, however, offers limited success when considering long-term recovery.
Unfortunately, great pressures are placed on our national healthcare services, for both physical and psychological health problems. Down to these pressures, it can be very difficult to secure immediate addiction treatment services.
Yet, the greatest worry is that it can be challenging to secure a consistent, long-lasting stream of addiction treatment services, which are tailored to each client.
Down to associate challenges, physical and psychological recovery, with longevity in mind can be hard to come by through free treatment services. This is exactly why professional and private drug and alcohol rehabilitation programmes are highly recommended, down to the value that you can access.
Although investment is required, you will have security through that investment that your long-term recovery rates will be greater. However, through the NHS, that reassurance is lacking, causing significant concern for those with chronic drug and alcohol addictions.
Pros and Cons of Private Rehab
Intensive form of addiction treatment
High recovery rates
Aftercare support in Staffordshire
24/7 support in luxury facilities
May need to take time off work
Time away from family and friends
Want to get in touch?
Fill in your phone number and we'll get back to you as soon as possible
Free Drug & Alcohol Support in Staffordshire
There are many free support options for drug and alcohol addiction. Here are some valuable options:
Alcoholics Anonymous Meetings in Staffordshire
Stone Friends of Bill W
Monday
St Dominic's Social Club, Station Rd
Time: 19.30 – duration 1hr 30mins
Postcode: ST15 8EW
Stafford
Sunday
Northfields Care Centre, Magnolia Ave (off Co-operative Street)
Time: 10.30 – duration 1hr 30mins
Postcode: ST16 3DU
Cheadle
Tuesday
Upstairs Mtg Rm, The Presbytery, St Giles RC Church, Charles St
Time: 19.30 – duration 1hr 30mins
Postcode: ST10 1ED
See more AA Meetings in Staffordshire over on the AA website.
Narcotics Anonymous Meetings in Staffordshire
Saturday Night Surrender
Saturday
The Hall, Wade Street Church, Wade Street, Lichfield, Staffordshire, WS13 6HL
Time: 18:00 – 19:15
Feel Good Friday's In Tamworth
Friday
Sacred Heart Church Tamworth, Silver Link Road, Glascote Heath, Tamworth, Staffordshire, B77 2EA
Time: 19:00 – 20:15
Cannock NA
Thursday
St Luke's Church, Church Street, Cannock, Staffordshire, WS11 1DE
Time: 19:30 – 21:00
See more NA Meetings in Staffordshire over on the Rehab Clinics Groups website.
Alcohol Rehab in Staffordshire
It is no secret that alcohol addiction can take a tremendous toll on an individual's physical and mental health.
In Staffordshire, we offer a comprehensive alcohol rehabilitation program tailored to your specific needs.
Our program combines evidence-based therapies like cognitive behavioural therapy (CBT) and dialectical behavioural therapy (DBT) with holistic treatments such as mindfulness and yoga to provide a holistic recovery experience.
We also stress the importance of aftercare, including support groups and regular check-ups to ensure a long-term, successful recovery journey.
Cannabis Rehab in Staffordshire
Cannabis addiction, despite common misconceptions, can indeed be debilitating and requires professional help to overcome.
Our Cannabis rehab program in Staffordshire aims to equip individuals with the skills and resources needed to abstain from cannabis use.
The program encompasses cannabis detoxification under medical supervision, cognitive and behavioural therapies to address the psychological elements of addiction, and regular follow-ups as part of the aftercare.
The objective is to enable individuals to lead a healthy life, free from the compulsion to use cannabis.
Cocaine Rehab in Staffordshire
Cocaine addiction can lead to serious health complications and detrimental effects on an individual's personal and professional life.
We provide a structured and supportive environment for recovery at our cocaine rehab in Staffordshire. The program starts with a medical cocaine detox to rid the body of cocaine while managing withdrawal symptoms.
This is followed by intensive therapy sessions aimed at uncovering the root causes of addiction and addressing them. Moreover, our recovery community provides peer support to enhance your journey towards a sober life.
Prescription Drug Rehab in Staffordshire
Prescription drug addiction can often go unnoticed or be misunderstood due to the legal nature of these substances.
However, the misuse of prescription medications such as opioids, sedatives, or stimulants can lead to a severe substance use disorder.
At our Prescription Drug Rehab in Staffordshire, we use a multidisciplinary approach that involves medically assisted detox, psychotherapy, and self-help groups to help you regain control of your life.
We also place a heavy emphasis on education about the safe use of prescription medications and alternatives to manage pain or mental health issues.
Should I stay close to home via a drug and alcohol rehab in Staffordshire?
Bypassing free treatment services are highly recommended. With this in mind, if you do select a drug and alcohol rehab in Staffordshire, you will be better off. However, it is also important to consider the difficulties of remaining close to home while withdrawing from drugs and alcohol.
Ultimately, the decision is up to you. However, here at Cassiobury Court, we highly advocate residential drug rehab, set at a distance. This provides clients with greater focus and peace as they embark on the challenging yet worthwhile journey of drug and alcohol rehabilitation.
Looking beyond Staffordshire will offer many benefits, from greater privacy and the ability to complete an intensive rehab programme, to the chance to utilise our specialist services here at Cassiobury Court.
Yet, the greatest benefit is the psychological distance you will experience from common drug and alcohol triggers, normally appearing while remaining close to home.
Before making any form of decision, it is important to consider the severity of your experience with drug and alcohol abuse. If substance abuse is your diagnosis, where physical associations are present, selecting a drug and alcohol rehab in Staffordshire may in fact be the greatest option for you.
However, if you're struggling through physical and psychological associations, investing in residential, professional drug and alcohol rehabilitation will be the safest and most productive option.
All in all, professional rehabilitation will be greater than free treatment services. Yet, suitability will stand as the greatest motivator of long-term recovery capabilities.
How long does drug and alcohol rehab take?
Drug and alcohol rehab programmes can vary in length. It will all depend on the delivery of rehab that you select, along with the severity of your drug and alcohol addiction.
Active impacts can also influence your rehab stay, with a focus on your response to addiction treatment options.
For example, outpatient rehab will take significantly longer, in comparison to residential rehab. In addition, someone experiencing mental health issues, requiring dual-diagnosis treatment will experience a longer stay over someone who doesn't suffer from mental health issues.
Commonly, rehab programmes, on a residential basis will last 28 days. This timescale will include all active addiction treatment options. However, your rehabilitation investment must continue on your return to Staffordshire, ensuring that you can remain sober.
What will happen after I detox from drugs and alcohol?
The first common step of drug and alcohol rehab will focus on detoxification. Most clients will require a drug or alcohol detox programme to motivate physical withdrawal from drugs and alcohol.
Post-detox, rehab programmes will deviate, all depending on personal needs. With this in mind, we cannot provide an accurate timeline. However, you can expect to complete therapeutic addiction treatments, such as CBT, stress management and relapse prevention, helping you respond strongly to cognitive repair.
A secure forecast is that you will need to complete physical and psychological streams of addiction treatment services. Yet, those exact methods will be recommended on your personal admission into drug and alcohol rehab.
How will I remain sober after rehab?
If you select our rehab clinic over a drug and alcohol rehab in Staffordshire, you'll likely advance through a 28-day residential programme. That programme will prepare you for life post-rehab, through helping you develop positive coping strategies and your own relapse prevention plan.
Both of these steps will assist you through remaining sober, post-rehab.
Yet, the most beneficial offering will be aftercare support, available via a drug and alcohol rehab in Staffordshire and Birmingham itself. Here you will have access to support groups and AA meetings, helping you remain sober through a positive, controlled lifestyle.
Rehab can be tough, as can post-rehab reality. Yet, you can ease your experience by familiarising yourself with your available recovery options, and by selecting the most suitable one.
If that's residential rehab, reach out to our team today with your questions.