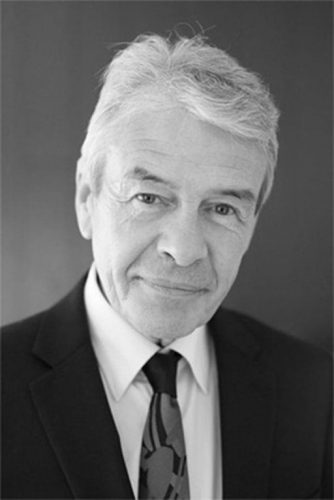 ---
Sonata is a relatively new drug that was developed in the early 1990s and is one of several sleeping drugs that can be obtained via the NHS. Therefore, Sonata addiction is a relatively new condition.
Addiction to Sonata is caused by an addictive agent within the drug known as Zaleplon. Sonata is trumpeted as being better than Benzodiazepine based drugs as it does not cause a user to feel as though they are suffering from a "hangover."
Once it has entered your bloodstream, Sonata will travel to sensors in your brain and a neurotransmitter that is known as gamma-Aminobutyric acid (GABA) will release. This makes users feel relaxed and comfortable. People develop an addiction to Sonata when they are receiving treatment for sleeping disorders, for example, insomnia.
Sonata is considered to be a sedative or a hypnotic drug. Sonata addiction is both physical and psychological and addicts often become addicted to Sonata within less than fourteen days of continuous use. Upon developing a tolerance of Sonata, greater quantities of the drug will be needed to make the user develop the "high" that they seek.
Side effects of Sonata use are abdominal pain, muscle ache, depression, headaches and nausea. If abused over a sustained period of time, Sonata can also cause infertility amongst men. If you have become addicted to sleeping pills, it's time to do something about it. Why not call Cassiobury Court today for a no-obligation conversation about your use of Sonata?
We can be contacted by texting HELP to 83222 or by calling 01923 369161. Our helpline is open 24 hours a day, 7 days a week and if you are finding yourself overwhelmed by a Sonata addiction, we can provide you with the finest treatment available.
Sonata detox
Cassiobury Court's Sonata addiction treatment will begin with a telephone assessment. We will discuss your general health, both physical and mental, and we'll ask you questions about the amount of Sonata that you consume.
If you decide that Cassiobury Court are who you want to help you, we will admit you immediately. Unlike other solutions, there is no wait for our services and we can begin your Sonata rehab without delay. When you arrive at our clinic, we will give you a tour of the facility and introduce you to your keyworkers.
Our doctors will also perform a comprehensive assessment of your health. When you have been assessed, you will be ready to begin your residential rehab. A 28-day commitment to our individualised treatment programme will have a lasting positive impact on your life. Whilst it may seem like a long chunk of your life to be away from home, this period will give you the opportunity to overcome Sonata addiction once and for all.
Your treatment will begin with a period of detox. At Cassiobury Court, we're proud to treat every one of our clients differently and your treatment plan will be highly tailored to suit your individual needs and preferences.
Your detox will be medically assisted and our medical staff will monitor your progress and well being on a 24-hour basis.
Sonata withdrawal symptoms
Once you begin your detox, your body will react negatively as it is denied the Sonata that it craves. In order to combat this, we offer you a tapered detox, wherein the amounts of Sonata you have access to are slowly tapered away in order to ease the discomfort that withdrawal symptoms bring about.
Examples of withdrawal symptoms are mood swings, anxiety, vomiting and nausea. Upon cutting off access to the drug entirely, the brain will enter a state of hyperactivity and you may experience seizures. Addicts who took Sonata initially in order to treat insomnia may suffer from a condition known as "rebound insomnia."
There is no timeframe that can be put on a detox due to the fact that everyone is different, but this is likely to last approximately two weeks.
Therapies for Sonata addiction
Upon completion of your Sonata detox, you will be able to proceed to your therapy sessions. Cassiobury Court employs the use of "talking therapies", for example, Cognitive Behavioural Therapy (CBT.) In these sessions, recovering addicts are taught coping strategies that will reduce the risk of future relapse upon leaving our care.
CBT is the most commonly effective form of therapy for a Sonata addiction. It allows patients to identify their feelings, thoughts and emotions and their relationship with addictive behaviours. When our clients are able to identify their irrational thoughts, they are encouraged to intercept and replace these thoughts with more rational options.
In group therapy sessions, you'll be able to share your experience with other people and learn from theirs. This is also an ideal opportunity to build a support network for your aftercare.
Cassiobury Court are ready to help
Upon the completion of your 28-day residential rehab, we will sit down with you and discuss a personalised secondary care plan. This aftercare will help you to take further steps in your life after you leave our care.
You'll have access to regular aftercare sessions and a 24-hour helpline should you encounter difficulties in abstaining from Sonata use.
We will also encourage you to attend local Narcotics Anonymous groups to ensure that you continue to grow and share your experiences with others.
If you would like to learn more about Sonata addiction, then why not call Cassiobury Court today? You may have been putting this off for a while, or perhaps you are researching Sonata rehab for a friend or a loved one who has fallen victim to this terrible illness.
We are here to answer any questions that you might have about the drug or how it impacts your life. Every day is of the essence when you're suffering from an addiction, so please act today in order to restore your life to one free of the dark cloud cast by Sonata addiction.
You can call us today via 01923 369161 or text HELP to 83222 – a call today could completely change your life, and that of your family.