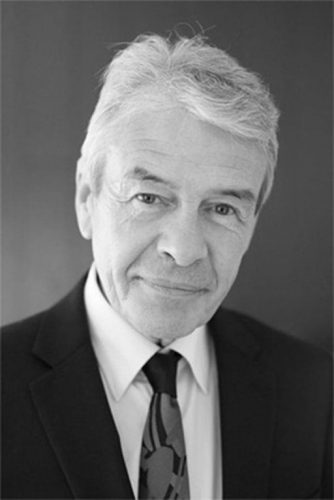 ---
Tramadol is a painkiller that was developed in Germany in the 1970s. A powerful drug, it is only available in the United Kingdom as a prescription – mostly via the NHS. Tramadol is classified as being a synthetic opioid analgesic, meaning that it acts in a similar way to morphine.
Tramadol is responsible for 200 deaths every year in the United Kingdom since 2007 due to overdoses. Drug addiction to Tramadol is especially dangerous when it is mixed with alcohol.
This drug is prescribed by doctors in order to suppress the parts of the brain that cause us to feel the sensation of pain. This is not just limited to physical pain; this also applies to emotional pain too.
People experiencing a Tramadol addiction take the drug so that they can reduce the physical and emotional pain that they are suffering from. By inhibiting the absorption of norepinephrine and serotonin, Tramadol will work on the brain's opioid receptors.
Over a concerted period of time, the brain will build up a tolerance which means that a greater amount of Tramadol is required to numb the pain.
Whilst it can also be taken intravenously in a clinical environment, Tramadol is most commonly taken in the form of a tablet. People who use drugs and suffer from drug addiction often crush Tramadol tablets up and consume the resulting pieces via snorting them.
Do you suffer from a Tramadol addiction? Do you know someone who is rapidly losing control of their life due to the amount of Tramadol they are consuming? Then Cassiobury Court can help you.
If you get in touch with us today via calling 01923 369161 or by texting HELP to 83222 then we can provide you with expert advice over the telephone, and this service is available 24 hours a day.
Tramadol rehab and Tramadol addiction treatment
Here at Cassiobury Court, we have developed a comprehensive Tramadol detox and Tramadol rehab programme that is tailored to suit the needs of individual clients. This rehab programme takes place over 28 days and in our comfortable, residential setting which allows you to take four weeks out of your life and hit the reset button.
We strongly believe that treating you as an individual will allow us to provide you with the most effective treatment that we can. We also deep dive into your Tramadol addiction and consider why you've developed an addiction in the first place.
These are questions that are often overlooked when you visit outpatient treatment. With outpatient treatment, you are discharged from your rehab facility overnight and at weekends.
We believe that the best approach to Tramadol addiction treatment and rehab is to spend a concerted period of time with us in a residential surrounding.
We understand that 28 days might seem like a bit of commitment on the face of it, but it is an enormous opportunity to appraise your life and recover in safety.
How does Tramadol detox work?
During detoxification, we will flush all traces of Tramadol from your body, which will flush away harmful toxins that will build up as a result of Tramadol addiction.
Due to this detox, and access to Tramadol being tapered and then completely withdrawn, your body will experience a number of uncomfortable and unpleasant withdrawal symptoms within the first week after you last took Tramadol.
Depending on the severity of your addiction, we may recommend you have a tapered withdrawal instead of the shock to the system of an abrupt halt to Tramadol consumption.
Whilst everyone is different, common withdrawal symptoms are increased levels of anxiety and depression, mood swings, headaches, nausea, elevated heart rate, confusion, diarrhoea, and patients experiencing vivid hallucinations and nightmares.
There is no median time that detox will last but generally, it will take between two days and two weeks. This is generally dependent on the severity of your Tramadol addiction and the advice of our medical team.
Many of our clients talk to us about their attempts to recover from a Tramadol addiction in the surroundings of their own home but are unable to deal with the withdrawal symptoms that this brings about.
We do not recommend that you attempt Tramadol detox by yourself and instead seek professional help if you intend to do try and remove Tramadol consumption from your life.
Why residential rehab is beneficial
As your Tramadol addiction treatment will be completed in a residential setting, our medical team will be able to monitor any withdrawal symptoms that you do experience when you're undergoing your Tramadol detox.
When your detox has been completed to their satisfaction, your Tramadol rehab will focus instead upon counselling and therapy aspects.
During these sessions, you're able to discuss and analyse the psychological reasons that cause you to reach for Tramadol. Cassiobury Court is proud to offer a wide range of modern techniques that include Cognitive Behavioural Therapy (CBT), Dialectical Behavioural Therapy (DBT) and mindfulness.
Relapse prevention
When your treatment has been completed, we will provide you with an aftercare plan that has been fully customised to you as an individual and this aftercare is in place for the first 12 months after you leave our care.
There's no extra cost to you as we include our aftercare in the price you pay for your overall rehab. Meetings are twice weekly, but we also encourage our clients to attend local Narcotics Anonymous sessions. Recovery is a long-term attitude and we ensure you receive all the help required to overcome drug addiction.
Contact Cassiobury Court Today
If you would like to find out more about how Cassiobury Court can help you or a loved one with a Tramadol addiction, please contact us today on 01923 369161 or text HELP to 83222 and we can begin to help you without delay.
You can also use our enquiry form – please provide your telephone number and we will call you straight back in complete confidence. We are available 24 hours a day, so why not call us today?