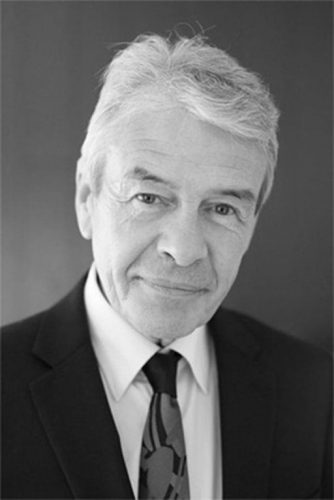 ---
Zopiclone (Imovane) is a sleeping pill commonly prescribed on the NHS to treat insomnia.
The drug was first introduced in 1986. The drug is very similar to Lunesta. Zopiclone is usually used for a short period of time to help insomnia suffers to fall asleep more quickly. However, Zopicone also allows the user to sleep for longer without waking.
The drug is typically consumed in tablet form and it is even used in rehabilitation programmes to treat withdrawal symptoms associated with alcoholism. For some individuals who find difficulty in swallowing tablets, however, the drug can also be prescribed in liquid form.
Zopiclone is classed as a nonbenzodiazepine tranquiliser and works by depressing the central nervous system. If consumed for more than 2-3 weeks users develop a tolerance and addiction for Zopiclone.
In this case, it may be necessary that someone required the help of a professional residential rehab to aid with the process of Zopiclone detox and rehab.
While a lot of people naturally associate the idea of private rehab with treating addiction to illicit substances such as Cannabis, Heroin, and Cocaine, there are countless people each year who fall prey to the ravaging effects of prescription drug addiction.
In the face of this problem, Cassiobury Court wants to ensure that help is available to everyone who needs it in overcoming prescription drug addiction— with addiction to Zopiclone being one of these issues.
What Does Zopiclone Do?
Zopiclone is a nonbenzodiazepine that increases the normal transmission of the neurotransmitter gamma-aminobutyric acid (GABA) in the user's central nervous system in a similar fashion that regular benzodiazepine drugs do.
Zopiclone is also occasionally referred to as a form of "Z-drug". It is also commonly recommended that Zopiclone only be ingested on a short-term basis — ordinarily for no longer more than a period of one or two weeks.
Repeated investment of Zopiclone isn't wise, and care is required when it is taken at the same time as antidepressants, other sedatives, alcohol, or anything else which may have an effect on the central nervous system.
However, Zopiclone can also be employed in addiction treatment courses as well. Zopiclone addiction treatment, in particular, the use of Zopiclone for alcohol withdrawal are not unusual forms of treatment in rehabs.
Although, if you're attending rehab for Zopiclone addiction or need to go through a combine Zopiclone and alcohol withdrawal then other replacement medication may be used to ease the process.
Is Zopiclone Used Recreationally?
Like many other forms of prescription medication, there have been reports of people abusing Zopiclone recreationally.
Reports indicate that using Zopiclone and alcohol can be combined to produce a euphoric effect, which can in certain instances lead to some people increasing their consumption of the drug which in turn leads to an increased chance of becoming addicted.
Zopiclone alcohol abuse is not something to be taken lightly and can lead to a lot of negative side-effects.
In fact, in a 2012 survey by The Guardian, "about a third of the 7,700 people from the UK who revealed their illegal drug use also took prescription sleeping pills – 22.4% had taken benzodiazepines such as temazepam in the last year and 7.2% had taken the newer 'z-drugs' – zopiclone and zolpidem."
Why Should You Choose Overcoming Your Addiction With Zopiclone Rehab?
If you are worried that you have become dependant on Zopiclone then it may well be the case that you require professional presidential rehabilitation.
If you do not seek professional help then your chances of overcoming your addiction successfully may be slim to none, and extend periods of Zopiclone use can cause you to present with a series of dangerous side-effects. These can include the likes of:
Amnesia (loss of memory)
Hallucinations (both visual and aural)
You may find yourself to be falling over more frequently (especially in older addicts)
Delusions/paranoia (believing things that are not true)
Depression
However, our residential rehabilitation centre in London will be able to help you break out of the cycle of addiction and overcome your addiction in the long-term.
Our drug and alcohol addiction treatment facility will offer you a comprehensive 28-day Zopiclone detox and rehabilitation programme.
During this time our medical team will observe and treat any withdrawal symptoms associated with Zopiclone detoxification that you may present with.
Zopiclone withdrawal is not something that anyone should take likely, as it can cause an individual to develop incredibly dangerous side-effects as their body tries to adapt to the lack of Zopiclone in their system.
Zopiclone detox symptoms can include both physical and psychological side-effects, and such side-effects will typically include:
Anxiety
Mood swings
Irritability
Restlessness
Headaches
Hallucinations
Nightmares
Nausea
Increased tension
Hand tremors
Seizures
Suicidal thoughts
Heart palpitations
The above withdrawal symptoms typically occur in as little time as five hours since Zopiclone was last consumed. Withdrawal symptoms tend to decrease following the sixth day since Zopiclone was last consumed.
Once the detox milestone has passed clients' rehabilitation programme moves onto therapy and counselling sessions. Here the psychological aspect of Zopiclone addiction is treated.
Patients receive mixed therapy sessions making use of cognitive behavioural therapy, mindfulness and dialectical behavioural therapy.
Our facility and teams of addiction specialists have helped many people overcoming addiction; and, with a whole host of Zopiclone success stories under our belt, we are confident that we can help you to overcome your Zopiclone dependency.
Alternatively, if you are worried that someone you care about is becoming addicted to Zopiclone, our staff can also help you through the process of getting them the help that they need.
About Us
Whatever your question or situation, you can contact us today on 0800 001 407 and ask our staff any questions that you may have in relation to the process of recovery. Do not delay in reaching out to us, as every day that you delay is a day that your Zopiclone dependency claims.
Sources
https://www.theguardian.com/society/2012/mar/15/recreational-drug-users-medicines-survey