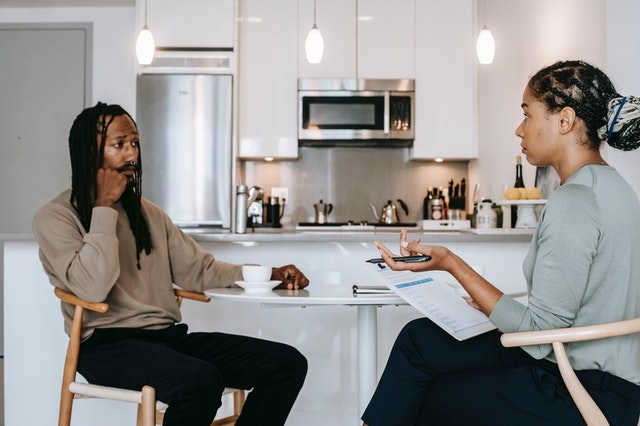 If you're witnessing a loved one suffer and deteriorate through alcoholism, it's easy to see why you're here today at Cassiobury Court, looking for ways to help them.
An alcohol addiction is an exhausting, life-limiting condition to experience, which can cause physical and psychological turmoil. If you're witnessing such turmoil, it's reasonable that you may also be experiencing some form of strain.
As ongoing alcohol abuse can contribute to an even greater dependence, it is therefore important to act with urgency when approaching someone with an alcohol addiction.
However, down to the sensitivity of such a topic, no matter how close you may be to the user, it's vital that you plan ahead, that you truly look into proactive ways of helping, and that you place yourself in their shoes.
Many family members, friends and employers do unfortunately lack awareness of alcoholism as a condition, they lack understanding of how to intervene, and through such negligence, they fail to offer adequate support.
This is the sad reality for many individuals suffering from an alcohol addiction, where judgment overtakes supportive opportunities of addiction recovery.
However, by taking on board our guidance, the someone that you care about will have a different experience of help, through your effective, honest and passionate commitment to support and encourage them.
Here's the importance of approaching with caution and empathy, along with steps for helping someone with an alcohol addiction, sensitively and compassionately.
If you require professional support, at Cassiobury Court we offer both referral and intervention services to help you share your concerns and act with urgency.
The Importance of Offering Support To Those Around You
Right now, someone you care about, associate with or know very well may be suffering from an alcohol addiction. This may be obvious to you, or it may in fact be a shock when you do witness the side effects of alcoholism.
However, no matter how such consequences may make you feel, no matter how disappointed or angry you may feel, and no matter how much you may even blame yourself, this isn't the time to prioritise your feelings. This is the time to take the steps to helping someone with an alcohol addiction, no matter the causation behind such actions.
Unfortunately, an addiction can amount to any individual, for any given reason. In fact, on average, 586,780 people in England alone currently suffer from alcohol dependence. While you may feel like you know someone, and while you may feel close to them, suffering will usually take place behind closed doors, reducing your insight into their alcohol consumption.
If you are sure that alcoholism, to any degree, is impacting the life of your friend, loved one or employee, this is the time to intervene. Without your help, and even greater addiction may materialise, side effects may go unnoticed, and the singular source of support that they may have, in you, will begin to dwindle.
Your help, your concern, your investment, your love and encouragement may transform their ways of thinking, their acceptance of professional support, and their self-worth.
Through a careful approach, by following our below guidance, you can have a positive impact on someone's life, currently suffering through the negatives of addiction.
While your support may be pushed away on an initial basis, your investment will pay off in the long-term, helping to reduce and unravel the tie of an alcohol addiction.
Helping Someone With an Alcohol Addiction
If you're longing for answers, on how to compassionately and suitably look at helping someone with an alcohol addiction, below are some useful steps to take. To you, they may be small, yet to someone who's struggling, such investment and care can be significant.
Understand alcoholism as a condition 
First, it's important that you understand alcoholism as a condition. Right now, you may believe that alcoholism is a choice, that excessive consumption is seen as an active coping strategy. However, this isn't the case, which you must unravel by educating yourself on the cause, effects and long-term consequences of alcohol addiction.
Plan what you're going to say, when and how 
Once you're armed with insight, this is the time to plan what you're going to say, when and how. It's encouraged that you share your concerns, that you voice your worry, that you do so in a private setting, and that you ensure that comfort is key. Planning ahead will make sure that you can fulfil your intentions, while also securing a safe haven for your loved one.
Approach with empathy rather than judgment  
Without experiencing an alcohol addiction, yourself, it can be easy to judge. However, judgment will not help in this moment, as it can in fact aggravate consumption. This is the time to offer empathy and support, to offer a shoulder to lean on, to offer a hand to hold, and to offer a listening ear when others look to avoid. This is your time to be human, to be caring, and to show your support while voicing rational and justifiable concerns.
Support no matter the outcome 
There's a high chance that the someone you're hoping to help through alcohol addiction will feel embarrassed, that they will push your concerns away, and that they will attempt to showcase a happy and stable reality. This will usually be down to living in denial, commonly linked to the realism of an alcohol addiction.
Through such push backs, you should aim to offer support where possible, be consistent, and show them that you're still there, no matter what.
Helping someone with an alcohol addiction can be draining and can take some time. However, in comparison to witnessing the damages of addiction, it's worth doing. Being patient and persevering is very important, as acceptance can take multiple exposures to alcohol intervention services and support.
The end goal of helping someone with an alcohol addiction will be to promote rehab. Understandably, you do not want to start with this promotion. You need to gain trust and heighten their understanding of what's going on. Once your concerns have been addressed, this will be your opportunity to encourage the option of rehab, which can significantly assist with alcoholism.
Complete a Referral Here at Cassiobury Court
After completing the above, you may still feel like you're struggling to offer quality support and direction. If this is the case, we offer the service of a family and friend referral for alcohol addiction, and in significant cases, we can also provide the basis for an alcohol intervention.
Reasonably, you'll want to avoid such aggressive moves on an initial basis. Yet, if you've approached the topic with empathy and compassion, if you've shared your concerns and voiced rehab as a viable opportunity, and you still feel lost, professional support can be beneficial.
Either way, helping someone with an alcohol addiction can transform how their future, and yours, pan out. Aim for health, happiness and long-term addiction recovery by reaching out, to both those in need and our team.
Source
https://alcoholchange.org.uk/alcohol-facts/fact-sheets/alcohol-statistics