5 Tips To Maintain Sobriety Long Term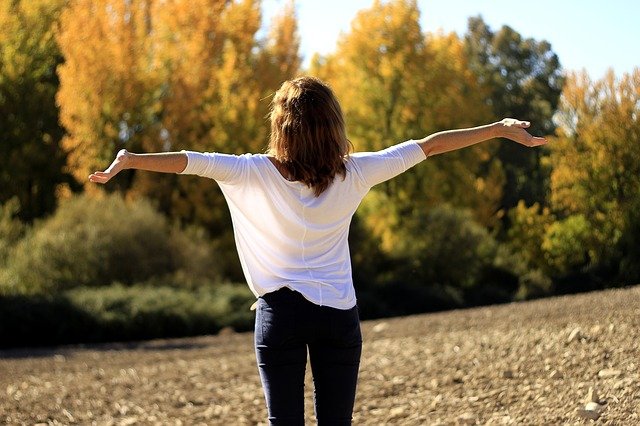 Here are 5 tips to maintain sobriety long term, to help you overcome your old habits and behaviours, and to replace them with positives.
We at Cassiobury Court are here to guide you through drug and alcohol rehabilitation and the ongoing journey that follows.
Sobriety is the most prominent goal through alcohol and drug rehabilitation. To get clean from drugs and alcohol, and to detach from them are monument aims.
Yet the most important goal is to prolong, strengthen and make sobriety a sustainable choice, rather than a moment. Long-term sobriety is where a drug and alcohol-free lifestyle is accepted, is maintained, and is favoured. Reasonably, it can take some time and a lot of effort to reach this point. Yet by completing rehab, by continuing on a road to recovery, and by prioritising self-help, it can be sustained.
Maintaining sobriety for the long term is possible. Many addicts get clean and change their lives around, for the better. This can be you, by committing to the required changes of sobriety.
The meaning of sobriety
Sobriety means that drugs, alcohol, and their impacts can be overlooked. It means that a sober lifestyle can be maintained and viewed as an ongoing goal, through recovery.
Withdrawing from drugs and alcohol will help to motivate sobriety. Once both have been removed from the body through a detoxification process, both drug detox and alcohol detox, physical balance can be restored. Sobriety will also be achieved by psychologically disassociating from drugs and alcohol, through addiction treatments and therapies.
It will also be strengthened through the likes of relapse prevention planning and aftercare. Initial sobriety can be worked towards via drug and alcohol rehab. Yet to maintain sobriety long term, ongoing efforts and changes will need to take place.
Importance of long-term sobriety
Sobriety as a recovery milestone can be achieved through a rehab programme. This is a significant achievement to reach, which will mostly motivate ongoing recovery.
Yet once everyday life resumes, and once the novelty of recovery has diminished, relapse risks can surface. Long-term sobriety is a very important goal to focus on, to avoid complacency and any gaps in recovery.
Understandably, challenges can arise, high-risk situations can present themselves, and drug and alcohol exposure will occur. Yet it's how recovering addicts deal with such challenges which will determine future recovery steps.
Understanding and setting long-term sobriety as the focus will be beneficial, by being aware of the ongoing process that's attached. With this outlook, a smooth post-rehab transition can be expected, along with some sustainable lifestyle choices.
Aiming for sobriety, for the long term will mean that you can tailor your routine, you can nurture your relationships and you can work on yourself for the future. Here's how with our tips on how to maintain sobriety long term.
5 tips to maintain sobriety long term
Identify your personal triggers
You'll need to be aware of what increases your likelihood of relapsing. Your personal triggers will be the initial cause of your drug and alcohol consumption, along with the influences which have fuelled your addiction.
Addiction triggers can be anything from high-stress levels and certain environments to toxic relationships. With awareness, you'll be able to change your lifestyle to reduce the risks of triggers, along with preparing for any possible high-risk situations.
Recognise early warning signs of relapse
To maintain sobriety long term, you'll also need to recognise the early warning signs of relapse. Exposure to your triggers can increase cravings and the urge to revisit drugs and alcohol. Whilst you can work to control your triggers, relapse is a common reaction post-rehab.
By preparing, to recognise any mental, emotional, or physical signs of relapse, you'll be ready to implement coping strategies and your relapse prevention plan. Throughout rehab, you'll be prepared for this step-through relapse prevention planning. Yet it's also important to remain focused on any warnings, to sustain sobriety.
Avoid old habits, routines, and behaviours
Old habits, routines and behaviours will have fuelled your addiction. To maintain sobriety long term, you'll need to avoid returning to your comfort zone. Understandably, this may be difficult at first. You may find this step challenging, which can increase relapse risks.
Yet by taking small steps, to rebuild a new routine with positive behaviours and habits in place, risks can be minimised. Healthy living, healthy routines and healthy outlooks will help you embrace sobriety.
Again, support will be provided through rehab on how to form and embrace positive coping strategies, outlooks, and distractions. Everything from your nutrition and exercise to your hobbies and your goals will be considered.
Build healthy and trustworthy relationships
One of our 5 tips to maintain sobriety long term focuses on your relationships. You should aim to build healthy relationships with yourself, with your loved ones, with your peers and with drugs and alcohol. Trust will also play an important part in this process, to trust those around you and their support, along with your own judgement.
Those around you will impact your future, your feelings, and your choices. Carefully nurturing healthy relationships will benefit your aims of sobriety.
Accept professional help
Initial rehabilitation is invaluable when beginning the road towards sobriety. Yet to continue on that road, to make it stable and to make it long-lasting, ongoing professional help is recommended. Aftercare is a definite offering that will help you pave the way towards sobriety. You can also access support groups, virtual meetups and therapy sessions on a post-rehab basis, all worth incorporating into your new routine.
Giving up alcohol for the future can come across as an extremely tough and testing goal. There will likely be drawbacks, like any form of recovery. Yet by following our tips, you'll have a strong foundation of support, health, and knowledge to grow from.
Our 5 tips to maintain sobriety long term should be implemented from the start of your recovery process. Via our rehab clinic, here at Cassiobury Court, we will focus on the future throughout your programme. Reach out to complete a beneficial process with the long-term vision of sobriety in mind.