How Family Therapy Can Be Key In Addiction Treatment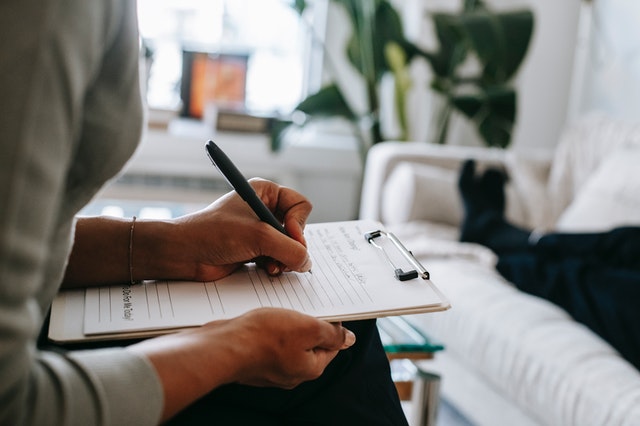 Addiction and substance misuse can have a huge impact on the person involved. Drug and alcohol problems can have serious effects on the addict's physical and mental health, but they are usually not the only ones affected.
Addiction and all its attendant behaviours can place tremendous strain on partners, children, parents, other family members, friends and even colleagues. At the same time, family relationships can often have a complex bearing on the person's substance misuse and addiction.
If you are worried that a loved one may have a substance use disorder or any other problem with drinking or drug-taking, we can offer advice for friends and families in complete confidentiality.
Substance Abuse Treatment
There are a number of different approaches to addiction treatment. Drug detox is generally an important part of any recovery journey, as this is the point at which you metabolise the toxic elements of the drugs or alcohol already in your system – essentially the point at which you get clean or sober up.
Whether it's an illegal drug, prescription drug or alcohol detox & withdrawal, this can be a crucial part of the process as the cravings and withdrawal symptoms can be intense, unpleasant and sometimes even dangerous. This is why it is always best to undergo detoxification under professional, medical supervision if possible.
A holistic rehab treatment program, however, will also feature a number of different therapies aimed at helping you to understand yourself, your relationship with drugs or alcohol and the root causes of your addiction. These treatments, which could include a combination of group and individual therapy types, will also aim to provide you with coping strategies and the knowledge and tools you need to avoid relapse as you move forward.
Group therapy with fellow recovering addicts can be very valuable, as can individual psychological treatments such as cognitive behavioural therapy (CBT). Another approach that is often very effective involves different types of family therapy.
Staging a family intervention
Family involvement can sometimes be useful even before the person with the addiction is at the stage where they are willing to seek help, or even admit that they have a problem. Addiction and substance misuse often go hand in hand with defensiveness, deception and denial, including self-denial on the part of the person with the problem.
It isn't the right choice in all circumstances but sometimes, staging a family intervention can be a way to make your loved one face up to the consequences of their addiction and associated behaviours on the people around them. It gives members of the family the chance to let the person know what sort of impact their behaviours have had, as well as offer support moving forward.
It's important to approach this sort of thing in a calm and structured way, as it can be all too easy to descend into heated accusations and confrontation. There is no substitute for professional guidance and a trained and experienced interventionist may be able to lead you through the process.
We can also offer confidential advice to friends and family members, as well as family referrals if you are worried about the impact that drugs or alcohol are having on a loved one.
The benefits of Family Therapy
Our therapies include a range of individual and group therapies, as well as some complementary approaches such as art therapy. Many drug and alcohol rehab treatment settings will also offer family therapy as part of a holistic addiction treatment program.
Family therapy can be beneficial not only to the person with the addiction but also to other members of the family and to the family unit as a whole. Family systems can have complex relationships with addiction and substance misuse, and it can be very valuable to explore these family dynamics and interactions.
This can help the person suffering from addiction to deal with their own personal situation and, because it is a therapy and treatment that is focused on communication, it can allow everyone who is participating to share their thoughts and feelings and resolve conflicts between themselves in a more constructive way.
Is Family Therapy Effective?
Many bodies and addiction treatment professionals now recommend the use of family therapy within a wider addiction treatment programme, including the USA's Substance Abuse and Mental Health Services Administration (SAMHSA).
Their manual, 'Substance Abuse Treatment and Family Therapy', says: "Family therapy in substance abuse treatment can help by using the family's strengths and resources to find ways for the person who abuses alcohol or drugs to live without substances of abuse and to ameliorate the impact of chemical dependency on both the patient and the family. Family therapy can help families become aware of their own needs and aid in the goal of keeping substance abuse from moving from one generation to another."
What Happens During Family Therapy?
Whether you undergo family therapy in the setting of an alcohol and drug rehab or some other venue, the therapy itself will usually take place in a comfortable space where all participating members of the family can gather together, along with family therapists who are guiding the sessions.
The goal of family therapy is to improve communication and to shine a light on the behaviours and relationships that exist within the family unit. It is important that every family member is heard and validated, including the person with the addiction or substance misuse issue.
It is also worth noting that the definition of 'family' can vary widely. It does not have to mean blood relations or people who live together in the same household. Some wider families have closer relationships than others while some people may be counted as part of a family even if they are not technically related. It can be useful to see a 'family' as any group of people who care for each other and see themselves as one.
Source
https://www.verywellmind.com/addiction-treatment-should-include-family-therapy-67293