Drug and Alcohol Rehab Nottingham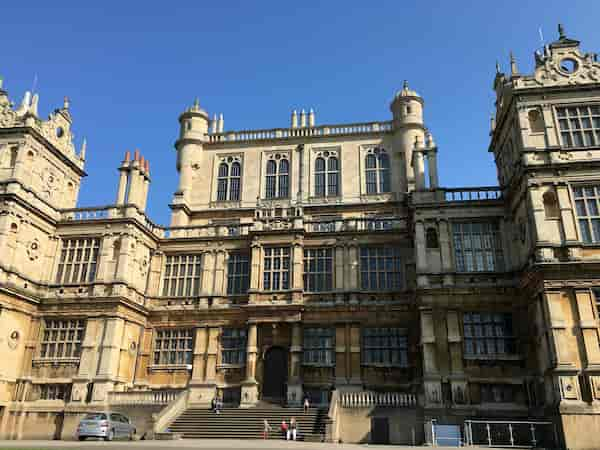 Are you looking for drug and alcohol rehab in Nottingham? If the answer is, unfortunately, "yes" then you have come to the right place. Our addiction treatment options have helped addicts all over the country
We offer a range options for drug and alcohol rehab in Nottingham which covers the whole of the East Midlands. If you feel you need to receive treatments then please contact our rehab centre as soon as possible.
Taking that first step towards recovery is always tough, but we want to make it go as smoothly as possible. All of our rehab centres are conveniently located and easily accessible to everybody. This means you will never be far from a centre that can deal with your drug and alcohol addiction.
Will these treatment options work for me?
It doesn't matter how you go about substance abuse, the details aren't as important as getting you into our care. If you feel like you have started down a path that is hard to turn back from then now is the best time so look for smart recovery options.
Of course, not many people even think that they could end up in a rehab clinic in their lifetimes, however, it is more common than you may think
We find that a lot of people who contact our drug and alcohol rehab Nottingham service have once tried to quit either on their own, with the support of family members or close friends or even tried AA meetings. The sad reality is that no matter how you go about it, the chance of recovering on your own is very slim. The side effects of detox and the withdrawal symptoms can also be potentially dangerous if not treated correctly.
Although at some point a time will come where you have to rid your body of all the toxins, having trained professionals on hand who knows the dangers and the potential withdrawal effects are essential. Here at our addiction treatment clinics, we have a team of highly trained staff dedicated to doing just this.
How do I know if I need rehab in Nottingham?
This is an interesting question, some people who think they suffer from alcoholism may just be abusing the substance and not addicted to it. However, rehab in Nottingham or at least local NA & AA meetings will be beneficial nonetheless.
Some common signs that you would benefit from professional help are the following:
You can't imagine not drinking or using drugs – What may have started innocently at first may have now spiralled into full-blown dependency. If you feel you can't see a life without it then you should contact rehab quickly.
You take risks you wouldn't otherwise – The effects that substance abuse has don't just cover 'the high'. People under the influence often don't make the same decisions that they would if they were sober. This can start to get you in hot water quickly, a common example of this behaviour is bar fights or driving under the influence.
It's starting to affect your health – Side effects from long term alcohol abuse or drug abuse can have huge strains on your body. The number of deaths in the UK from drug and alcohol addiction has been steadily rising over the past few years.
It is affecting your work – If working starts to become something you do only to fund your addiction then this is a worrying sign. Once your employer finds out you are struggling with addiction then this may sadly affect your job, which in turn will make it harder for you to fund the addiction.
You're losing touch with your friends and family– It's not just yourself you are harming, your family life and social circle can take a huge hit once addiction takes hold. The draw to addiction may start to have long term effects on your personal life.
Why should you choose to visit a treatment centre?
We have already mentioned how effective it is to receive treatments from professional provider of drug and alcohol rehab in Nottingham over going it alone, but why does it work so much better?
The number one benefit of these treatment options is that you are no longer living your home life. Now, our treatment centre isn't a prison but you will also not have access to the substances you depend on. This is a vital part of recovery. If you are at home you may have bad influences around you or even stashes of drugs or alcohol that you use in the case of an emergency.
Once you have safely gone through detox and left the withdrawal symptoms behind, we can start to tackle the problems that cause substance abuse. We do this by aiming to address the root cause of the addiction, mainly through the use of therapy. This will help you develop coping mechanisms and set you up with the best defences to avoiding relapse once you leave us.
You won't feel trapped in our treatment centre, in fact, it will feel quite the opposite. We currently house many residents and you will be free to socialise with them outside your sessions. We also find that group therapy sessions are an effective means of treatment as it makes you feel less alone in your recovery.
Your journey doesn't end once you leave us. We make sure that the skills you have learnt during your stay are effective in the real world. We have years of experience in doing this but your aftercare treatment won't be generic, it will be tailored to you. If you need any help once you have left then we are always available for a chat with our aftercare team.
How do I get started?
We are simply a quick phone call away. It can be difficult to take that first step but we aim to make it as easy as possible. Once you arrive at our drug alcohol rehab Nottingham clinic you will be given a private room and time to settle into your new surroundings. Once you are settled in, we can then introduce you to our professional addiction counsellors who you will spend a lot of time with on your road to sobriety.
To get started, simply contact us by calling 0800 001 4070. Our friendly admissions team will get you set you up with all the information you need. We look forward to hearing from you soon.