Twitter is an ideal way to keep up-to-date on industry news in the addiction/recovery field. Many of these 'tweeters' aggregate important industry news so you don't have to check on updates yourself. However, Twitter is, unfortunately, full to the brim with inactive, spam or irrelevant tweeters.
Here we've included many little-known Twitter accounts we feel are worth following in 2016 and beyond. Many of these valuable influencers will be unfamiliar to many of our readers. We believe many clients who attend our alcohol rehab will also benefit by following these influencers. If this is the case then we recommend you click on the below links and FOLLOW these people. If you are involved in the addiction or recovery industry in any way, you will surely benefit from following these people!
Who Made it into the List?
Without further ado, we now list addiction thought leaders you ABSOLUTELY must follow on Twitter in 2016! We list 18 accounts in no particular order.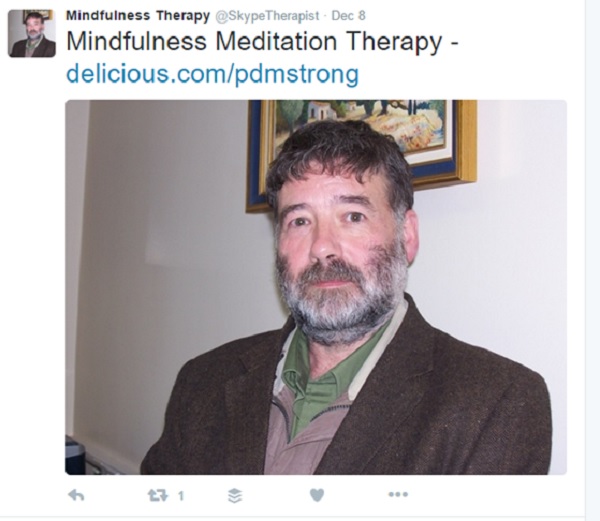 Twitter Bio: Professional Online Mindfulness Therapist via Skype for Anxiety, Depression, PTSD, Addictions, & Couples Counseling. Visit my website and schedule a session.
Location: Boulder CO, USA
Website: http://www.counselingtherapyonline.com/
Following: 25.4K
Followers: 30007
---
2. Robert Weiss, LCSW C — @RobWeissMSW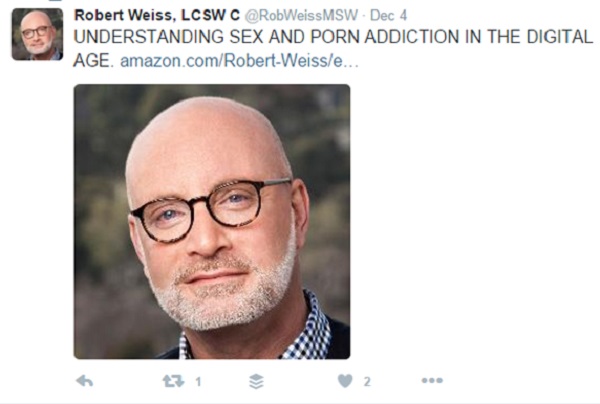 Twitter Bio: Therapist, Author & Educator on Sex Addiction, Intimacy Disorders & Relationships in the Digital Age.
Location: Los Angeles, California
Website: http://www.robertweissmsw.com/
Following: 12.9K
Followers: 11008
---
3. Omar S. Manejwala MD — @drmanejwala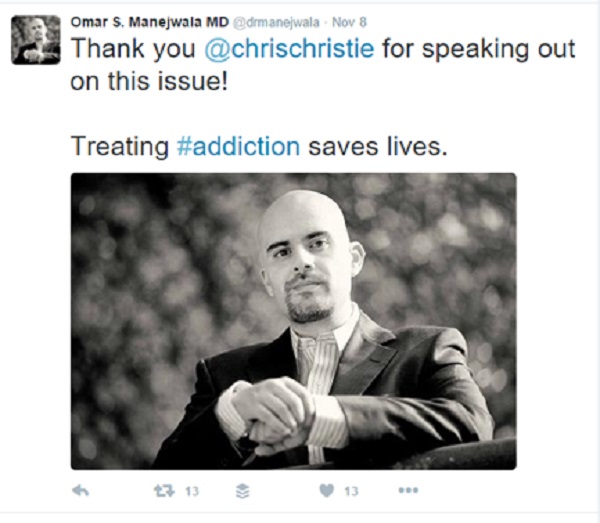 Twitter Bio: Addiction Expert and Speaker | Leverages brain and behavioral science to end the cycle of addiction | Former Hazelden Medical Director | Author of Craving
Location: Charlotte, NC & Los Angeles
Website: http://www.manejwala.com/
Following: 2,673
Followers: 6892
---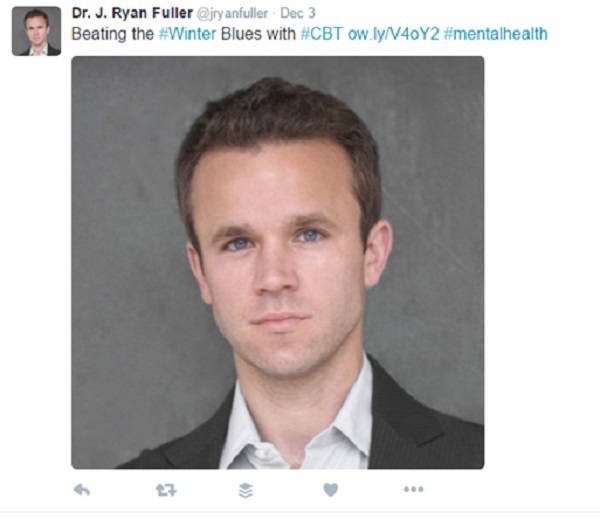 Twitter Bio: Dr. J Ryan Fuller, Ph.D. is a Cognitive Behavior Therapist (CBT) who treats anger, obesity, addictions, anxiety, depression, eating disorders.
Location: New York, New York 10168
Website: http://jryanfuller.com/
Following: 5,078
Followers: 6620
---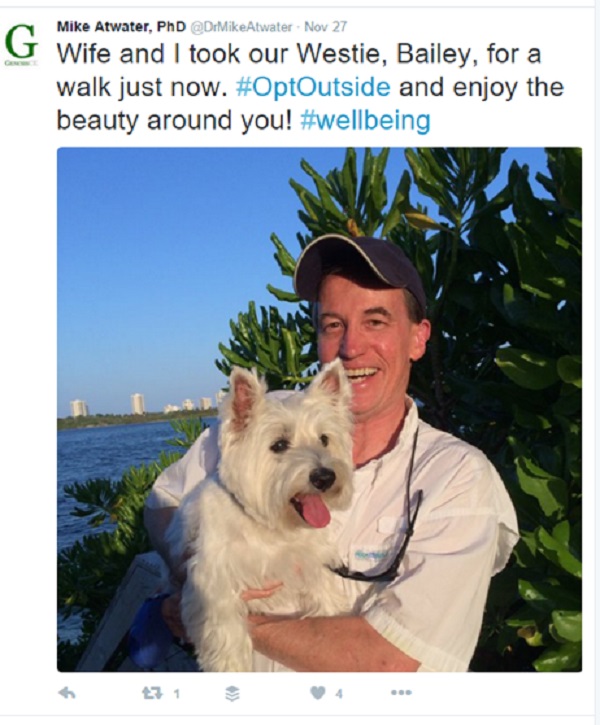 Twitter Bio: Clinical Director of GenesisCE, Leading Online CE provider for Psychologists, Social Workers, Therapists & Addiction Counselors and Clinical practice in FL
Location: USA, Canada and the Caribbean
Website: http://www.genesisce.org/
Following: 4,299
Followers: 6497
---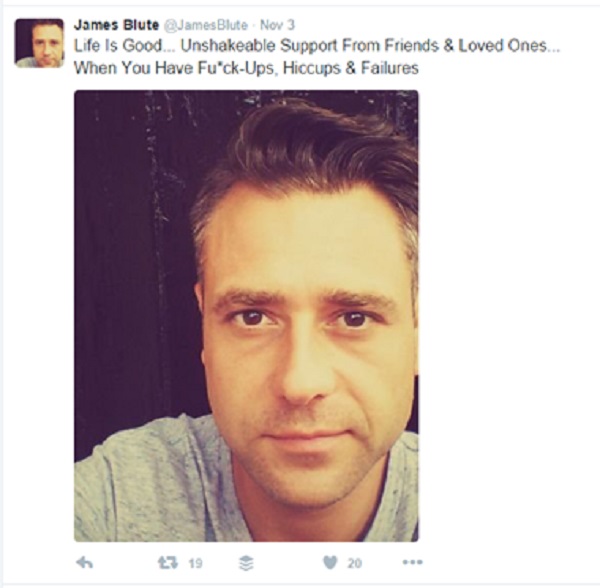 Twitter Bio: Experienced counsellor for #addiction, #drugs, #gambling, #alcohol and more. Harley Street practice & published my story of recovery: http://goo.gl/Tsgr8
Location: London (0203 239 7061)
Website: http://markdempstercounselling.com/
Following: 5,751
Followers: 6041
---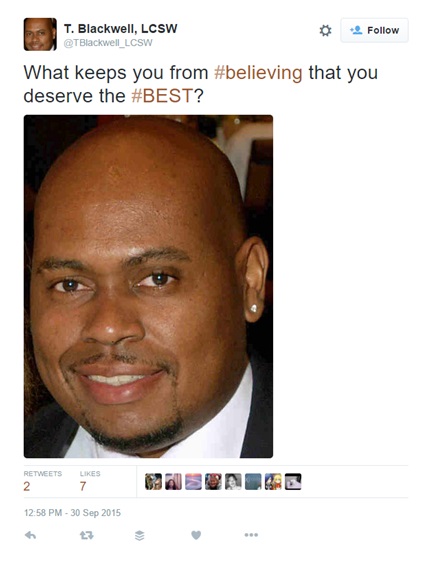 Twitter Bio: Adults, Individuals & Couples #counselor #therapist | Help for #Anxiety #Trauma #Depression #Grief #Addiction #Relationships
Location: Connecticut, USA
Website: http://blackwellcounseling.com
Following: 5,504
Followers: 5948
---
8. Dr. Paul Hokemeyer — @drpaulnyc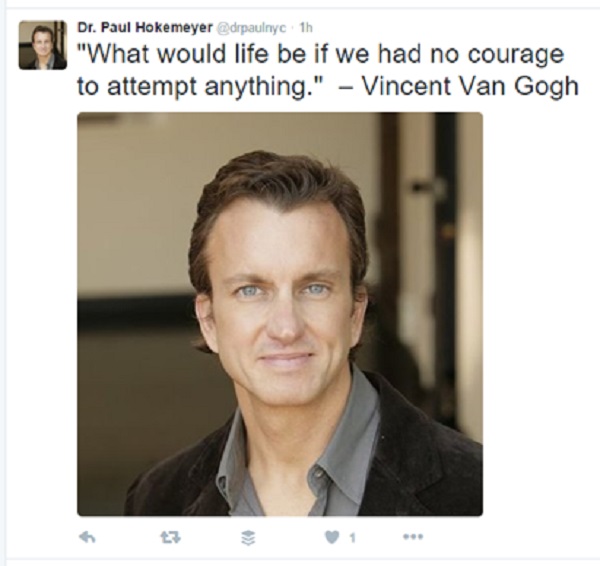 Twitter Bio: Family and addictions therapist. News analyst and contributor. Striving for perfection and falling woefully short. Follow for inspiration and support!
Location: New York City
Website: http://www.drhokemeyer.com/
Following: 3,155
Followers: 4237
---
9. Lipi Roy, MD, MPH — @lipiroy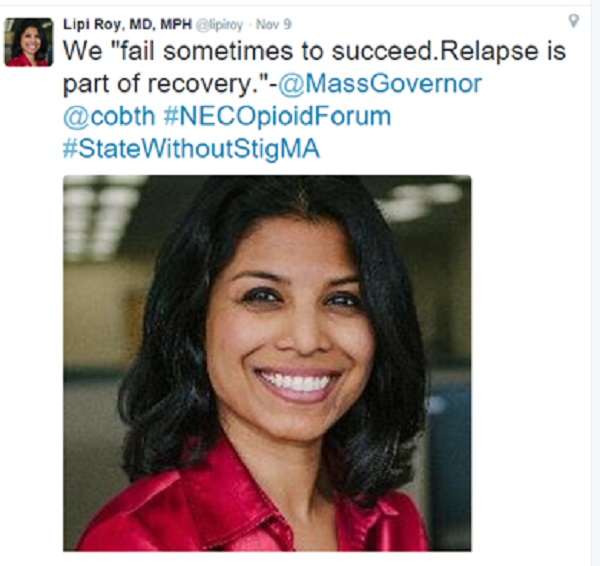 Twitter Bio: Charismatic Harvard doctor. Addiction expert. Doctor to the homeless. Passions: healthy spices, fitness, mindfulness.
Location: Boston, MA
Website: http://www.spicesforlifemd.com/
Following: 2,325
Followers: 2285
---
10. Jane (and John) Derry — @JaneDerry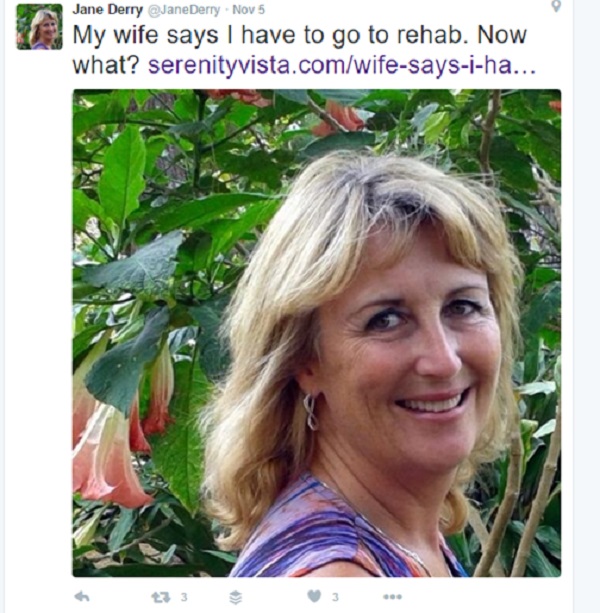 Twitter Bio: Dedicated to helping people discover their spiritual connection to a power greater than themselves in the midst of addiction recovery
Location: Serenity Vista Rehab, Panama
Website: https://about.me/john.derry
Following: 1590
Followers: 1057
---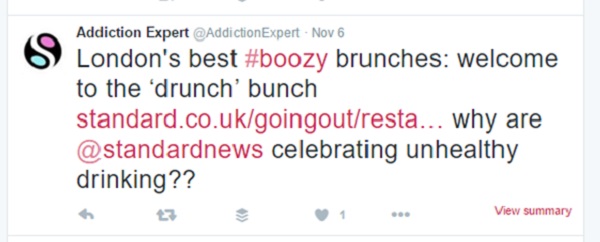 Twitter Bio: Sarah Graham, Director of Sarah Graham Solutions. Therapist. Sit on Advisory Council on Misuse of Drugs (ACMD) In recovery since 12th Dec 2001
Location: Hale Clinic, London & LA
Website: http://www.sarahgrahamsolutions.com/
Following: 2,169
Followers: 2074
---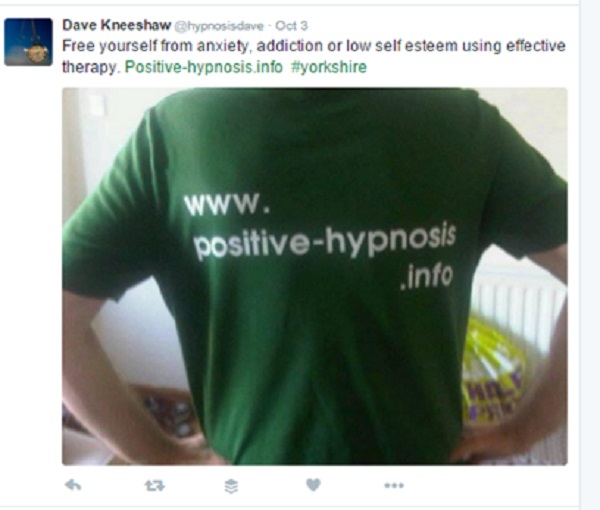 Twitter Bio: Wellbeing Therapist * Anxiety, Addiction, Depression, Eating Issues, Self harm & more.. * Start living your life today * Facebook: Positive Hypnosis Sheffield *
Location: Sheffield 07981 974 796
Website: http://www.positive-hypnosis.info/
Following: 2,042
Followers: 1671
---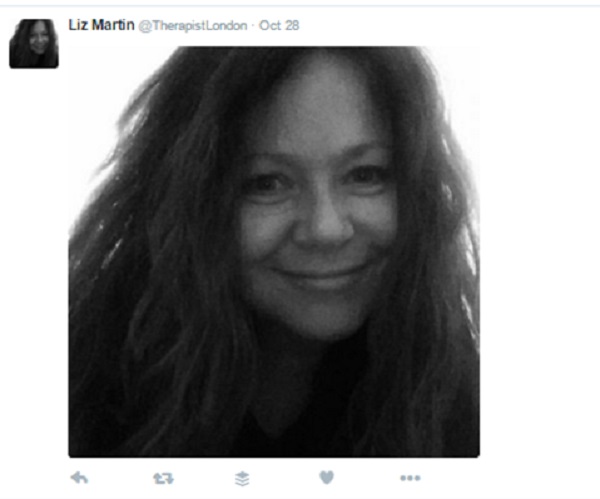 Twitter Bio: Therapist supporting individuals, couples, families, or groups with issues of Alcoholism, Addiction, Eating Disorders, Codependency, Trauma.
Location: London
Website: NA
Following: 2,058
Followers: 1624
---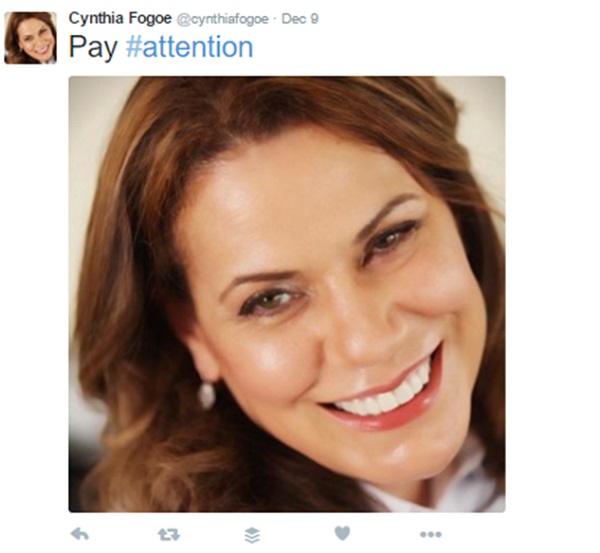 Twitter Bio: Counsellor, Psychosexual Therapist & Sex Addiction Specialist
Location: Birmingham, England
Website: http://cynthiafogoe.co.uk/
Following: 423
Followers: 1537
---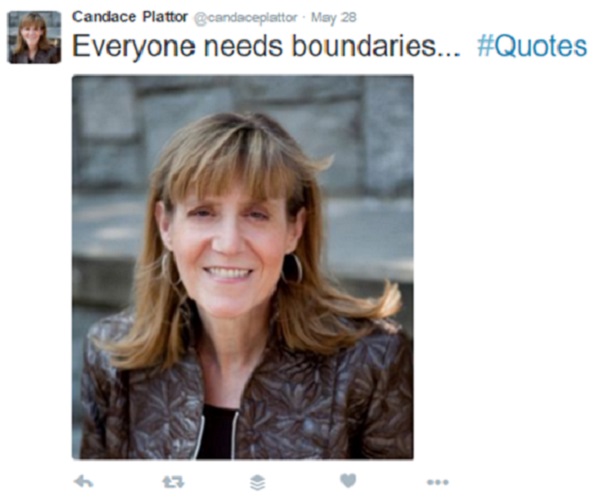 Twitter Bio: Addictions counsellor, Author of Loving an Addict, Loving Yourself, blogger for the Vancouver Observer #AddictionRecovery #LovingAnAddict
Location: Vancouver, BC
Website: http://candaceplattor.com/
Following: 1,548
Followers: 1389
---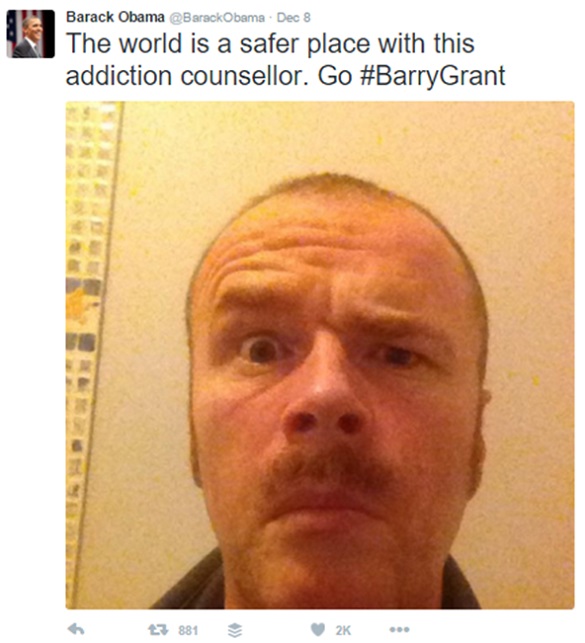 Twitter Bio: Addiction Counsellor, home-educator, writer, filmmaker, voiceover artist and atheist. Wrote award-winning screenplay 'Shrinking Woody Allen'.
Location: Waterford, Ireland
Website: http://www.wellboyproductions.com/
Following: 1,479
Followers: 957
---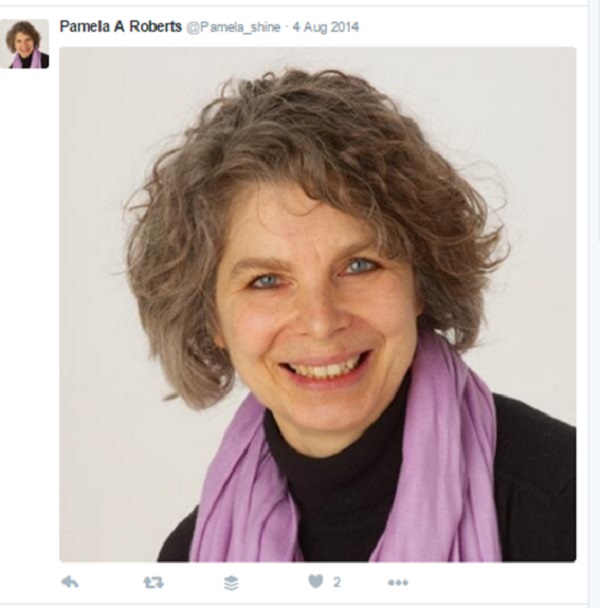 Twitter Bio: Addictions therapist. Facing the reality of addiction to alcohol, drugs, love, food, social media, codependency & many others.
Location: Hampshire UK
Website: http://act-therapy.co.uk/
Following: 1,121
Followers: 810
---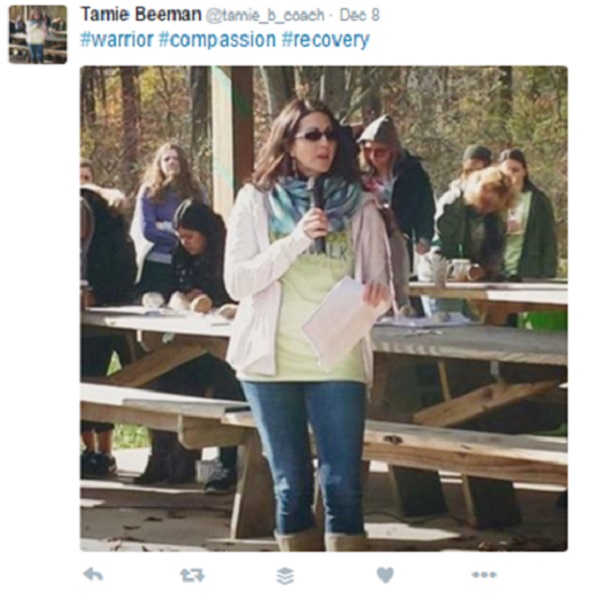 Twitter Bio: Recovered professional therapist and coach! Eating disorders, addiction, scoliosis
Location: Malvern, PA
Website: http://www.yourrecoverycoach.net/
Following: 754
Followers: 578