Drug and Alcohol Rehab Falmouth
There is a way out, and you've taken the first step by being on this page. Here, we explore drug and alcohol rehab options in Falmouth and explain what you should do if you need professional help.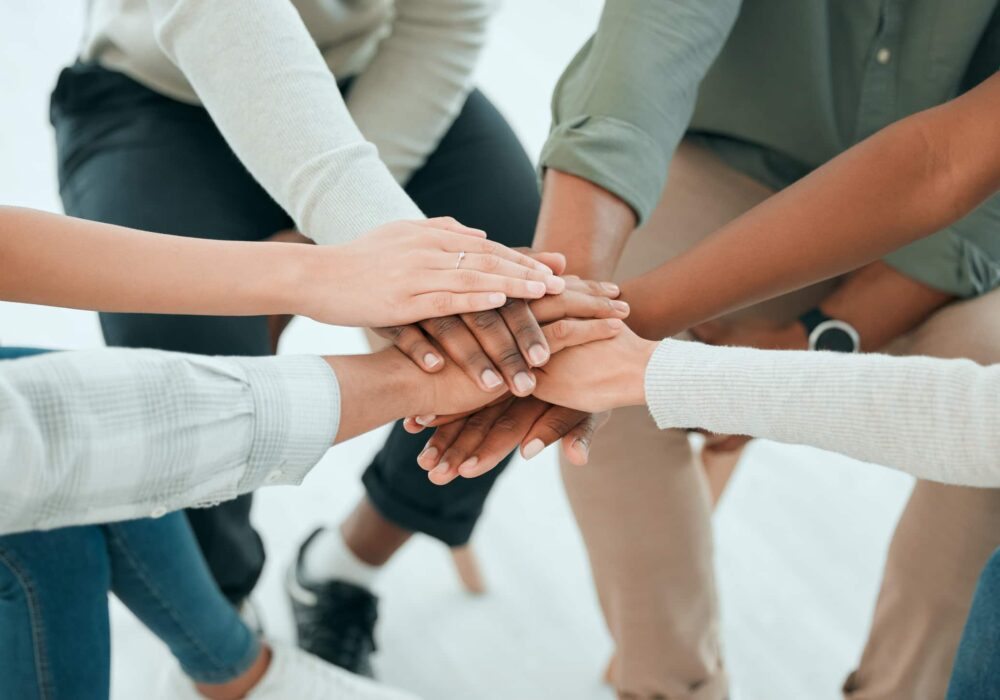 Signs that You Need Help for Your Addiction
There isn't a sole symptom that means you have an alcohol and drug addiction or need help. Instead, it's usually a pattern of behaviour but if anything has made you question your own behaviour or loved ones, then think about why. Addiction is a personal illness; some people will present certain signs over others.
What's more, there's what's known as functioning addicts, which are where someone is able to hide their addiction or even the impact it's having on their wider life. These are some commons signs and symptoms of addiction, though and mean you could benefit from help:
Wanting to stop using drugs or drinking alcohol but not being able
Continuing to use despite the negative impact of the drug and alcohol on your health, finances, family life, relationships and career
Experiencing cravings and withdrawal symptoms without the substance
Deceitful and dishonest behaviour relating to the substance
Using the substance at inappropriate times of the day
Requiring more of the drug or alcohol to function or get the same pleasure
Lots of people struggle to admit that they've got a drug and alcohol addiction or don't even realise that they are suffering. This is an important step in the recovery process and is essential for long-term recovery. At Cassiobury Court, our team is trained to speak to people who might be in denial.
While they won't force you into anything or demand that you need to go to alcohol and drug rehab, they will present the idea of addiction in a calm and supportive manner and outline the options available and how the future could look in recovery.
Get In Touch
Are you suffering from an alcohol addiction and need help? Cassiobury Court is a leading UK based expert in Private Drug and Alcohol Rehabilitation Treatment. Find out how we can help by getting in touch with our friendly team today.
Drug and Alcohol Treatment Options in Falmouth
Those in Falmouth are ideally located for a number of rehab centres in the local area and further afield. Every rehab centre is different and will have different therapies and treatment options which is why it's so important to find one that suits you. This is something our team can help with.
Typically, rehab centres like Cassiobury Court will use a combination of behavioural therapy, counselling, art, creative activities, talking therapy and wellbeing advice to help you to get to the root of your addiction. The aim is to not only treat the physical addiction but to help you identify its triggers and develop new alternative behaviours.
Treatment is offered on a group and individual basis and friends and family are encouraged to get involved. At Cassiobury Court, we believe this gives you the required support and helps you learn from others.
Many people are concerned about leaving rehab, but you'll work with specialist teams on aftercare and relapse prevention to ensure you're resilient and strong enough to face any hurdles.
Is Private Rehab Worth It?
When choosing the right rehab centre for you, you can choose between inpatient and outpatient programmes. Inpatient rehab, sometimes known as private drug and alcohol rehab, is when individuals remain on-site for the whole duration of their treatment. Outpatient treatment allows you to return home.
Like other healthcare, private rehab costs more than non-private rehab, so you might wonder if it's worth it. The first benefit of private rehab is that you'll be away from distractions and familiar influences. You can focus entirely on your recovery with 24/7 guidance, support, and regular family visits.
As an inpatient, you'll also have your own private accommodation, state-of-the-art facilities, your meals are taken care of, and a calendar of extracurricular activities to help restore your body and mind.
Your rehab choice has to be right for you, but many experts say that inpatient rehab has the best level of success and long-term recovery. Waiting lists can also be shorter and, once there, it's believed that the facilities are of a higher standard too.
Don't worry if you have any questions about inpatient and outpatient rehab, as our phone line is always open, and we'd love to help.
Our Drug and Alcohol Rehab Costs
At our drug and alcohol rehab facility, we prioritise providing high-quality, affordable treatment options.
However, we recommend our comprehensive 28-day rehab programme for a more thorough and long lasting recovery experience.
Please get in touch with us for detailed pricing on this more extended programme and any additional support services you may require.
We are committed to offering flexible and cost-effective solutions to ensure everyone can access the help they need.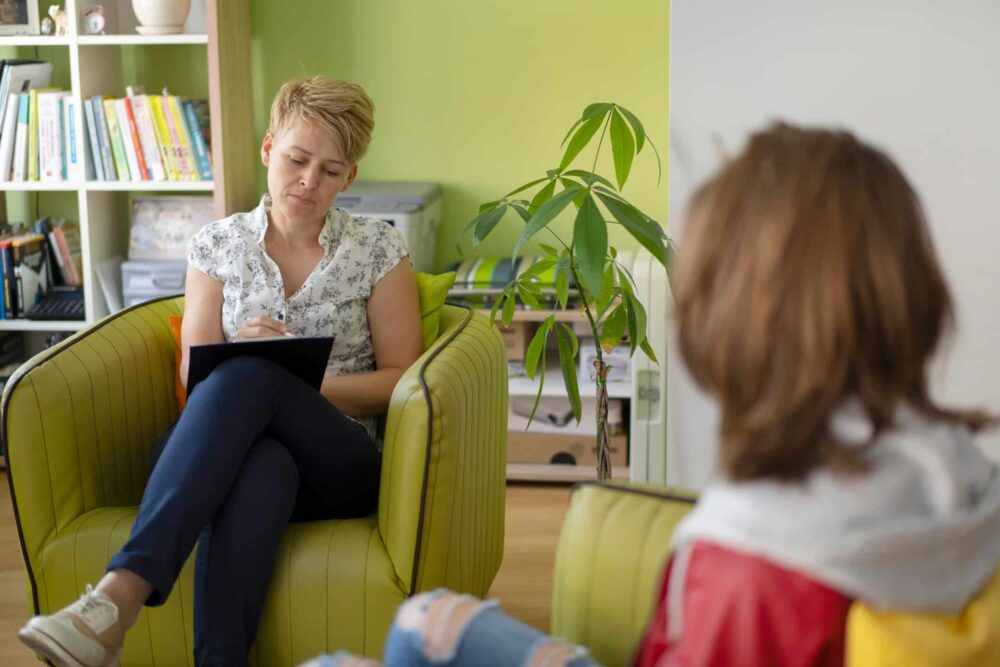 Drug Detox and Therapy
Another benefit of attending rehab is that you'll be supported through a drug and alcohol detox – which is the safest way to remove drugs and alcohol from your body. Many people come to us having tried to detox at home, and that's fine. It's normal to experience challenging side effects, which, when unmonitored, can be dangerous, making an at-home alcohol and drug detox very difficult.
In rehab, though, and at Cassiobury Court, you'll be monitored the entire way – not just to see how you're coping mentally but physically. We can also prescribe medication to help with those common yet challenging side effects.
How Cassiobury Court Can Help
Whether you're worried about your own behaviour or want to get a loved one some help, we're here for you. Not only can we kickstart the admissions process if you're ready, but we can also answer any questions and lend a helping hand to relieve some of the stress involved.
If you decide to come to our leading treatment centre, you'll have access to evidence-based treatment, a team of friendly experts who have your best interests at heart and a safe and supportive environment which is the perfect place to embrace change for good. Addiction can take over all areas of your life – for everyone involved – but Cassiobury Court is here to show you a way out for good; contact our team today.
Cocaine Rehab
Cocaine addiction is one of the most common addictions that we see through our doors.
It all starts with a thorough evaluation, laying the foundation for a custom treatment plan. During this process, a monitored detox phase ensures you safely navigate withdrawal symptoms, but this isn't always necessary with cocaine in isolation. 
Cocaine addiction is vastly behavioural, meaning most of your rehabilitation will be the psychological side of recovery.
Therapy, focusing on cognitive-behavioral therapy (CBT), plays a vital role in helping you identify triggers and develop effective coping mechanisms. You'll also gain valuable insights into the long-term consequences of cocaine use, so you're more aware of the dangers.
Beyond the initial rehab phase, aftercare programs provide crucial ongoing support to maintain your commitment to a cocaine-free life.
Cannabis Rehab
Cannabis addiction is common, and due to the growing acceptance of the substance, the dangers related to prolonged use can be overlooked. 
However, societal acceptance shouldn't overthrow the importance of getting help when needed.
Upon admission, a tailored treatment plan addresses your unique needs. Although cannabis withdrawal symptoms are generally mild, you may experience mood swings and sleep disturbances during detox.
The backbone of the rehab process consists of therapeutic sessions, often including cognitive-behavioural therapy (CBT).
In addition, you'll receive comprehensive education on the potential long-term consequences of sustained cannabis use. Participation in post-rehab aftercare programs, such as support groups and individual counselling, is pivotal in strengthening your defences against potential relapse.
Prescription Drug Rehab
Confronting prescription drug addiction through rehab is a critical step toward recovery.
The process commences with a thorough assessment, guiding the formulation of a customised treatment plan that may involve supervised detoxification.
Therapeutic interventions, such as contingency management and motivational enhancement therapy, delve into the psychological dimensions of addiction. You'll also receive education on the risks of prescription drug misuse and any underlying mental health issues contributing to your addiction.
It should be remembered that long-term recovery hinges on active participation in aftercare programs, including support groups and individual counselling.
Alcohol Rehab
Taking the initiative to seek help from an alcohol rehab facility represents a proactive stride toward overcoming alcohol addiction.
The journey begins with a comprehensive evaluation, serving as the basis for crafting your personalised treatment strategy.
Depending on the severity of withdrawal symptoms, supervised detoxification may be necessary. Therapies, like cognitive-behavioural therapy (CBT), are central to the rehabilitation process.
Beyond understanding the consequences of alcohol misuse, post-rehab support through aftercare programs, such as support groups and individual counselling, is pivotal for maintaining a sober lifestyle and preventing relapses.
Alcoholics Anonymous and Narcotics Anonymous Meetings in Falmouth
Alcoholics and Narcotics Anonymous meetings are a staple in any recovery journey. They are free meetings that follow the popular 12-step model and operate all around the world whether you want to take part online, or in person. Below are some of the in-person meetings local to Falmouth.
Falmouth
When: Fridays, 19:30
Where: First Floor Day Centre, Killigrew St
Penryn
When: Tuesdays, 19:30
Where: Chamber of Commerce, Higher Market St
St Mawes
When: Tuesdays, 12:00
Where: St Mawes Church of England (Church Rms), Church Hill
Truro Wednesday Night
When: Wednesdays, 19:00
Where: Main Room, Western House, Tabernacle Street, Cornwall, TR1 2EJ
Redruth Recovery
When: Thursdays, 19:30
Where: Wesley Buildings, Wesley Street, Redruth, Cornwall, TR15 2EG
Pros and Cons of Private Rehab
High recovery rates
Intensive treatment plan
Tailored treatments
24/7 care
Can be expensive
You may need to travel to a facility
You'll need to take time off work
You may need to stay for over 28-days
Want to get in touch?
Fill in your phone number and we'll get back to you as soon as possible
Check out reviews from our previous clients
Frequently Asked Questions
This isn't a simple question to answer as there's no 'one fits all' approach - and so there shouldn't be. Every person has a completely unique journey into how they developed an addiction to alcohol or drugs so it's only realistic to expect a tailored treatment programme to be the most effective form of addiction treatment.
How much drug and alcohol rehabs cost are dependent on a few different factors such as the length of addiction treatment you choose whether you choose residential rehab or outpatient treatment, and if you choose to go private or with the NHS. At our drug and alcohol rehab Inverclyde, we have an excellent range of treatment options available at different budgets, so don't let cost be a barrier to turning your life around once and for all.
Again, this can vary depending on the severity of your drug or alcohol addiction and which treatments you require. However, residential rehab typically takes around 28 days to complete, which is then followed by a structured aftercare plan for 12 months.