Drug and Alcohol Rehab Bannockburn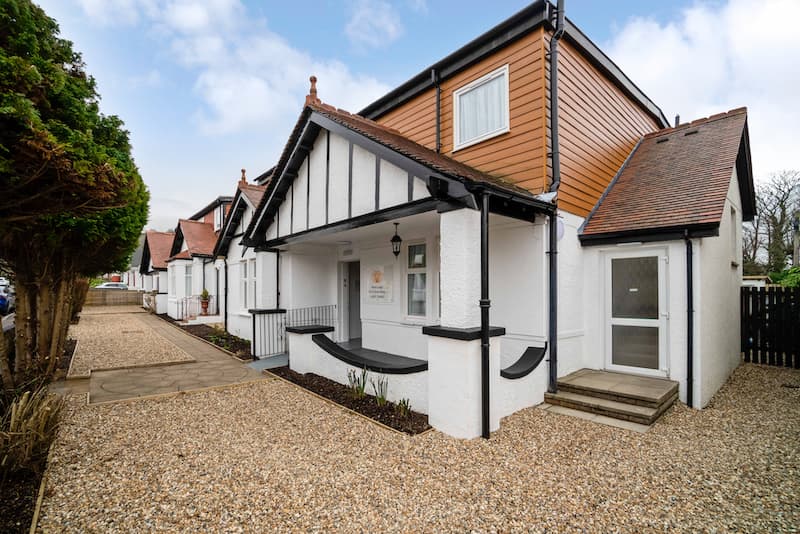 Key offerings available include:
1:1 Support from Clinical Nurse Practitioners, Registered Mental Health Nurses and Therapists
Access to Trained Psychiatrists
24 Hour Nursing Care
Comfortable & Quality Accommodation
Clinically Led Recovery Model Underpinned by Dialectical Behavioural Therapy (DBT)
1 Year Aftercare
Whether you're sure of your relationship with drugs and alcohol, feel completely lost or feel out of control, we at Cassiobury Court are here for you.
Firstly, it is important to know where you stand with such addictive substances. You may be border-lining an addiction diagnosis, or you may be relying on drugs and alcohol for lone physical fulfilment. With this in mind, with a thin yet impactful gap between both consequences, it is essential to know your position.
Secondly, that awareness will then help you work through your relationship with drugs and alcohol, in the most effective way for your personal needs. Lastly, through embracing professional support, via a drug and alcohol rehab clinic, you'll then have a new standing with such substances, along with steps to revert to old positions.
Through our rehabilitation offering, we can walk you through each step, providing a tailored route towards addiction recovery, greater education and relapse prevention efforts.
If you are worried about visiting a drug and alcohol rehab in Bannockburn, down to your mental health, down to anxieties of exposure, or down to reduced feelings of privacy, feel reassured that we're set away, offering physical and psychological respite.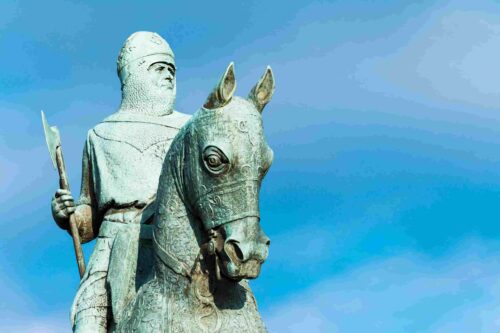 Am I Addicted to Drugs and Alcohol?
If you're excessively consuming drugs and alcohol, you may be worried about a potential addiction diagnosis. An addiction will not materialise for every individual who misuses such substances. There are some factors that can increase susceptibility ratings of addiction.
However, those who rely on drugs and alcohol, consistently and for the long term are at higher risk of developing an addiction. Do you feel like you rely on them for physical and psychological reasons?
There are many different causes of addiction. The trigger itself could be environmental, emotional, social or even mental. For example, low feelings may result in excessive use of drugs and alcohol, which may fill an emotional hole. If those feelings return, greater consumption will be experienced, which can soon develop into a cycle of behaviours. Here's where addiction can develop from everyday emotions.
To gauge whether you're personally addicted to drugs and alcohol, it's important to consider your consumption rates, any patterns that you experience, whether you encounter withdrawal symptoms, and if you can cope physically and mentally without their presence. If you are struggling to cope without them and believe that your behaviours are mimicking a consistent habit, you could be addicted, requiring intensive rehab efforts.
Can I Avoid Visiting a Drug and Alcohol Rehab in Bannockburn?
If you are worried about visiting a drug and alcohol rehab in Bannockburn, yes, this is avoidable through our services. We're set in Watford, offering residential rehab programmes, capable of facilitating your stay.
If your anxieties are high over localised recovery, it is important that we work to understand why you are feeling like this, in tandem with assessing your dynamic with drugs and alcohol. We must have full insight into how you're feeling, your outlook and the worries you may have about your environment and recovery capabilities.
For example, if you feel influenced by your environment, our offering will be invaluable, providing that space to relax and unwind, without the hold of drug and alcohol influences.
How can I overcome my anxious feelings and thoughts?
Anxiety is a direct side effect of excessive drug and alcohol abuse. Along with the emotional rollercoaster that the addiction cycle influences, significant adaptations will take place in the brain. Through such adaptations, chemical levels and messaging through the central nervous system will be affected, which can result in mental health symptoms.
The best way you can overcome these feelings is by speaking out, by engaging in talking therapies, and by completing dual diagnosis treatment, via drug rehab, if necessary.
If you are feeling anxious, it's also understandable if you are worried about visiting a drug and alcohol rehab in Bannockburn. The idea of localised recovery can influence such feelings, down to the worries of stigmatisation and exposure. Hopefully, through our residential offering, you'll naturally feel at ease, which will be aimed for, so we can then consider the possibility of dual diagnosis treatment.
Cocaine Rehab in Bannockburn
One of the biggest problems among those suffering from drug addiction is cocaine addiction.
Cocaine rehab in Bannockburn is the best place for you to be, or your loved one should either of you be suffering from cocaine addiction.
This is going to give you the best chance at making a full recovery since cocaine addiction is vastly behavioural. It's due to this that being in residential rehab is the best option to join therapy and get to the root cause, so the chance of relapse is as minimal as possible.
Cannabis Rehab in Bannockburn
Cannabis rehab is for those who are feeling that the toll of cannabis is overtaking their sense of control.
You will be able to go through a detox and follow with appropriate therapy, medical attention and post-rehab recovery support to ensure you're reducing the risk of relapse.
Prescription Drug Rehab in Bannockburn
Prescription drugs can be highly addictive if they're not taken according to the prescription and particularly ones that are notoriously addictive, like codeine and similar painkillers.
Having prescription drugs can be necessary, particularly when illnesses strike that requires attention, but it can be easy to become addicted to these if not medically supervised. We welcome those into Cassiobury Court who have an addiction to prescription drugs. We provide you with the attention and recognition you need to combat addiction and the medical attention that it takes to go through a supervised detox.
Alcohol Rehab in Bannockburn
Alcoholism poses a significant challenge, as its legal status often blurs the distinction between social drinking and addiction.
There are some telling signs of what it is that makes alcoholism an addiction and not a social activity, so pay attention to your urges and what is going beyond enjoyment, and instead being replaced with necessity.
If you do think that alcohol rehab in Bannockburn is what you need to fully recover and get sober, we can guide you through withdrawal and recovery – taking every step necessary to keep you clean, for good.
How Invasive Will Detoxing Be?
Detoxing from drugs and alcohol can come across as an invasive treatment option. This is down to the fact that the supply of such substances is cut off, in order to promote physical detachment.
While the idea may seem aggressive, via our rehab clinic, we offer medically observed detox programmes to ensure that health and well-being are prioritised through the withdrawal process.
Completing a drug and alcohol detox will be necessary to remove traces of such toxins. Through correct processes, detoxing will be worthwhile to reset the body, ready for therapeutic addiction treatment services.
We must add that additional treatment services will need to be completed in tandem, with a detox programme, to promote holistic recovery.
Am I Emotionally Prepared for rehab?
Being emotionally prepared is important, no matter which rehab clinic you recover from. At Cassiobury Court, we can provide you with emotional support and appropriate treatment services throughout rehab and on a post-rehab basis.
However, it will be advantageous to ensure that you're fully prepared for rehab, to leave Bannockburn and your drug and alcohol addiction behind. You can begin to prepare in an emotional setting by opening up now, by sharing your goals, and by taking in what's ahead for you.
It's likely that you will feel emotional, anxious, scared, and a wide mixture of feelings. Yet ensuring that those feelings do not cloud your judgment or reduce your acceptance of rehab is important. That's why it is recommended to prepare, consider rational thinking and express what you expect from rehab.
Avoiding a drug and alcohol rehab in Bannockburn will be a wise option if you are struggling, which will be possible by selecting residential rehab here at Cassiobury Court. However, to make the most of our rehab offering, planning will be wise, to set you up for an involved and engaged rehab experience.